This post is also available in: Spanish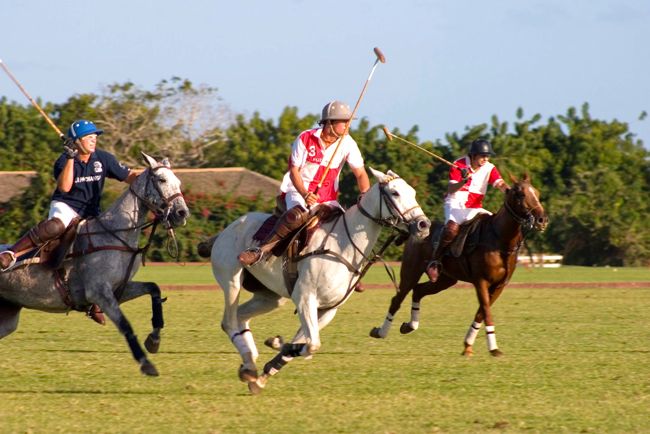 The moment we've all been waiting for has arrived! The FIP World Cup play-offs are being played in Casa de Campo this week!
This week Casa de Campo invites you to embrace the passion of fast and furious polo at it's very best – with some of the world's top players tearing up the turf right here at the Casa de Campo Polo Fields.
Going head to head for a chance to compete in the FIP World Cup finals in Argentina next year, the teams will take part in 3 days of match games, with the culmination of the excitement this Sunday December 14th.
Don't miss your chance to see some of the world's top polo players in action – right here in Casa de Campo!
The FIP World Cup play-off schedule of games is as follows:

Monday December 8th

Practice Games:

10:00 am. Mexico vs Canada
4:00 pm. USA vs Dominican Republic

Wednesday December 10th

1st day of Matches:

10:30am. Match 1. Team USA vs Canada
4:00pm. Match 2. Team Mexico vs Dominican Republic

Friday December 12th 

2nd day of Matches:

10:30am. Winner of Match 1 vs Loser Match 2
4:00pm. Winner of Match 2 vs Loser Match 1

Sunday December 14th

3rd day of Matches:

4pm. FINAL
Followed by AWARD CEREMONY at Field
Photo credit to: Anselmo Grussu