This post is also available in: Spanish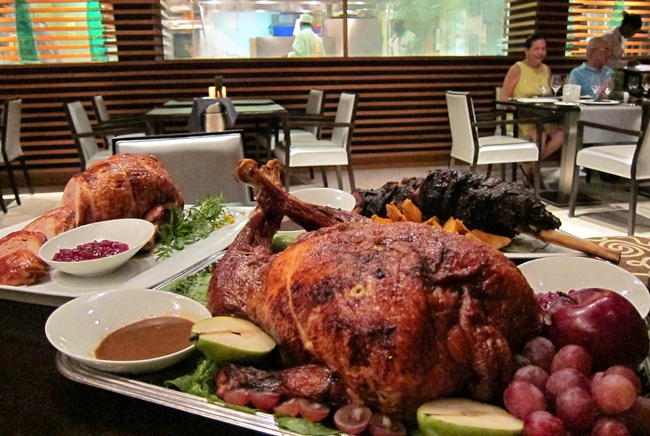 HO HO HO and Merry Christmas! The holidays have arrived, so have you decided where you will be celebrating Christmas Eve, Christmas Day and New Year's Eve?

So having recently published the selection of parties happening in Casa de Campo on New Year's Eve (click here for details), today we thought we'd bring you all the festive menus available at Casa de Campo's restaurants throughout this happy holiday season.
This year, La Piazzetta in Altos de Chavón, the Beach Club by Le Cirque at Minitas Beach, La Caña by Il Circo and the Lago Grill both at the main Casa de Campo hotel and La Casita in the Marina Casa de Campo will be serving special Christmas Eve dinners – on Wednesday December 24th. Each menu is deliciously unique – offering Casa de Campo diners and their families a wonderful choice for this very special dinner, below you will find all the menu options so you can look over them carefully and select the best one for your group.
Meanwhile on Christmas Day – there is a Christmas Brunch at the Lago Grill being served between 9am and 3pm. The buffet-style menu offers diners an impressive range of traditional Dominican and Western holiday treats; breads, salads, omelettes, carved leg of pork, pasta – and much more as well as many delicious and tempting deserts! With a superb view over the Teeth of the Dog to the ocean – this is a great way to celebrate Christmas Caribbean-style! (See the full menu below.)
For New Year's Eve, there are special menus at Chinois and La Casita, the Beach Club by Le Cirque, La Piazzetta, La Caña and Lago Grill – where they also have a party planned, click here for details.
Reserve now with the Casa de Campo concierge: (809) 523-3165
The following are the menus available at the Casa de Campo restaurants: