This post is also available in: Spanish
The Dominican Republic will host one of the Caribbean's most important golf events: the Amateur Golf Championships to take place this weekend on The Links Casa de Campo from July 31st to August 4th, with the participation of eight countries and around 80 athletes.

The Dominican Federation of Golf (Fedogolf) along with the Ministry of Sports presented the group of players selected to participate in this 61st championship edition, where the Dominican Republic won the Hoerman Cup in the last two versions. The players will also be competing for the George Teale (Ladies), and Arthur Ziade (Overall) Cups. The president of Fedogolf, Rafael Villalona announced that the Bahamas, Barbaros, Grand Cayman, Jamaica, Puerto Rico, US Virgin Island, Trinidad and Tobago and the Dominican Republic (the host country) will all be participating in the international event.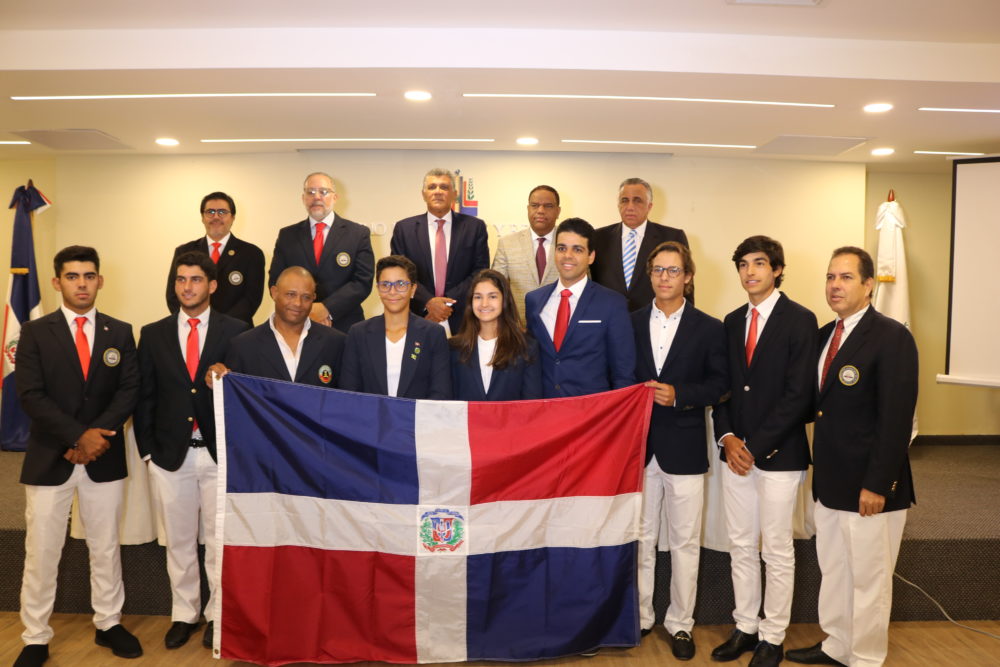 The national team will be represented by 10 players: Juan Campusano (Manita), Juan José Guerra, Lucas Hernandez, Enrique Valverde, Rodrigo Sánchez, Radhamés Peña, Stephanie Kim, Karina Sánchez, María Isabel Sánchez and Gabriela Victoria. Francisco – Firi-Bordas, will be the captain, while Carlos Elmudesi, vice-president of Fedogolf, will be the technical director of the event. Villalona, said that this selection was made according to the ranking established by their performance during the tour, Federation picks and by the National Championships.
Meanwhile, Sports Minister Danilo Díaz Vizcaíno said that the ministry will give all the support the players need during this tournament, whilst wishing them all good luck during this event that brings together eight countries. The president of the Dominican Olympic Committee, Luís Mejía Oviedo was also present at the event and also praised the Dominican selection.
It is worth mentioning that Juan Campusano (Manita), José Lahoz and Gilles Gagnon will be recognized for their contributions to the Dominican golf, as well as for their trajectory in this sport. The president of the Fedogolf thanked the Ministry of Sports, directed by Diaz Vizcaino for their support during this affair. He also thanked the sponsors; the Ministry of Tourism, Banco Santa Cruz, Cazar Publicidad, Bepensa Dominicana and the Cervecería Nacional Dominicana. Also to the Caribbean Golf Association for trusting on Fedogolf with the organization of the event in the Dominican Republic and Casa de Campo for the facilities provided to the international event.
LXI Caribbean Amateur Golf Championships


When: July 31 to August 4

Where: Links, Casa de Campo
* Article contributed by FEDOGOLF