This post is also available in: Spanish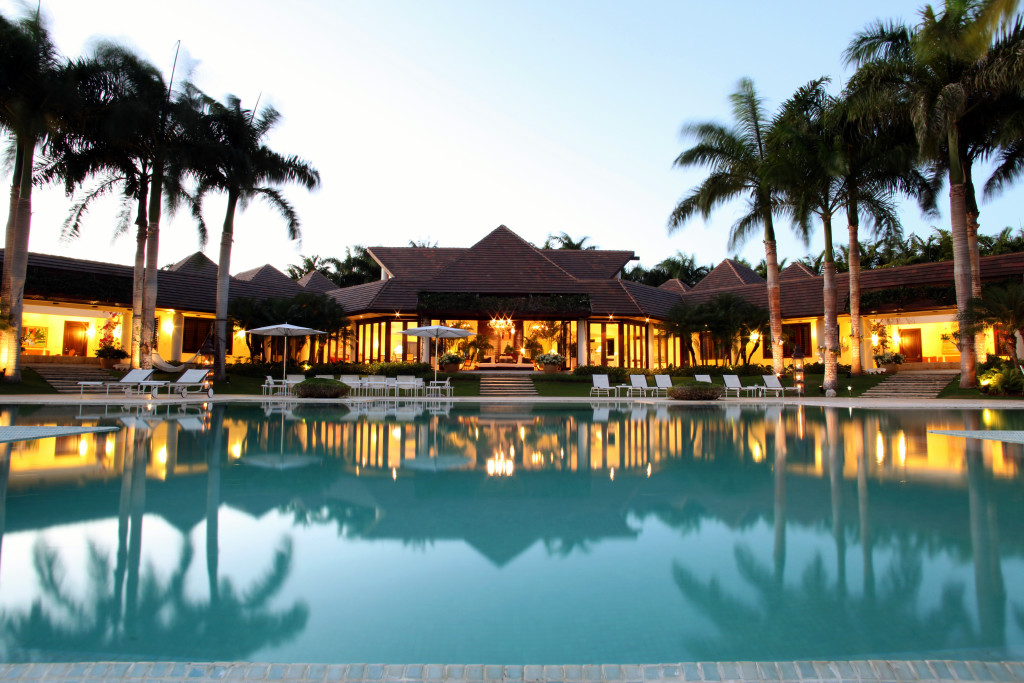 With all its splendor and beauty we feature the Casa de Campo Villa of the Month, Vista Chavón #7, better known as Villa El Palmar,  an extraordinary 'Peninsula' style property overlooking the turquoise blue caribbean sea, the Chavón River, and the picturesque Dye Fore golf course.
Flanked on all sides by countless palm trees and endless vistas of greens, whites and blues, Vista Chavón 7 is situated on a unique 4,960 square meters / 53,389 square feet peninsula-style home site, and features 10 bedrooms within an impressive 1,205 square meters / 12,971 square feet of top-quality construction, plus outdoor areas.  Extremely private yet awe-inspiring, there is no better or more exclusive Ocean-View location than this.
Designed by renowned architect Simon Lopez and built to perfection by Guillermo Strofer and company, luxury and elegance will overcome you as you take in the panoramic, unobstructed "tri-natural" views of the River, the Ocean and the Landscape.  Add to this views of the Casa de Campo Marina, Isla Catalina, Bayahibe and Isla Saona, and you will understand why this location is considered one of the most privileged locations in the Caribbean.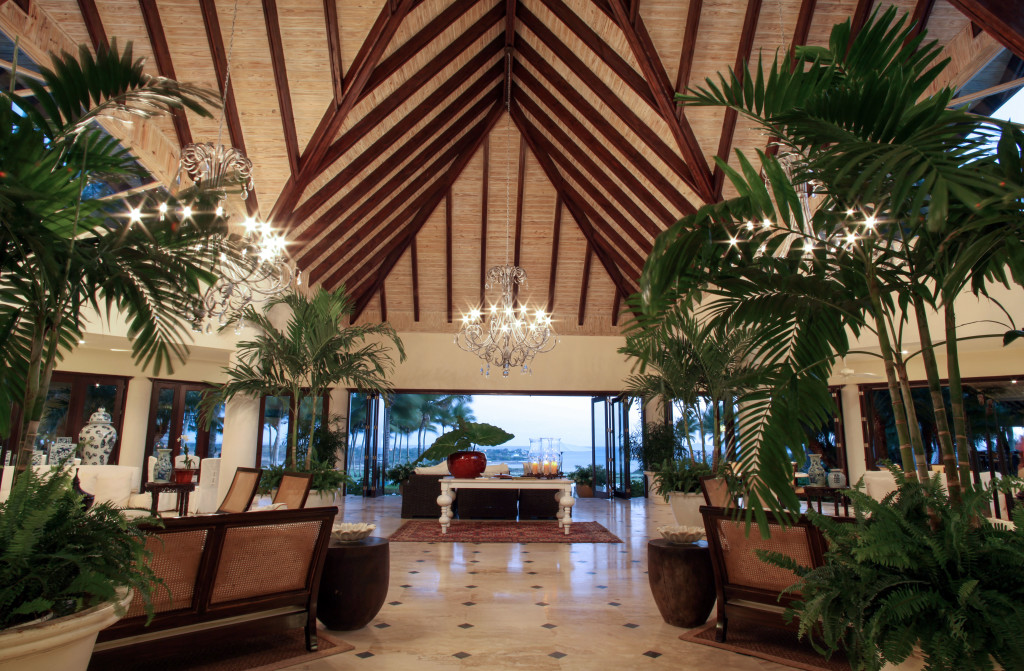 Professionally decorated by Maria Elmufdi and featuring spacious living rooms, double height ceilings offering lots of natural light, distinctive furnishings and stunning decor, a fully equipped owners kitchen plus staff kitchen, a spectacular infinity edge swimming pool, a magnificent gazebo with outdoor BBQ area, and a football field sized back yard for personal use, there is no other property in all Casa de Campo available today which combines exceptional quality, meticulous details, and the abundant magnificence of Villa El Palmar.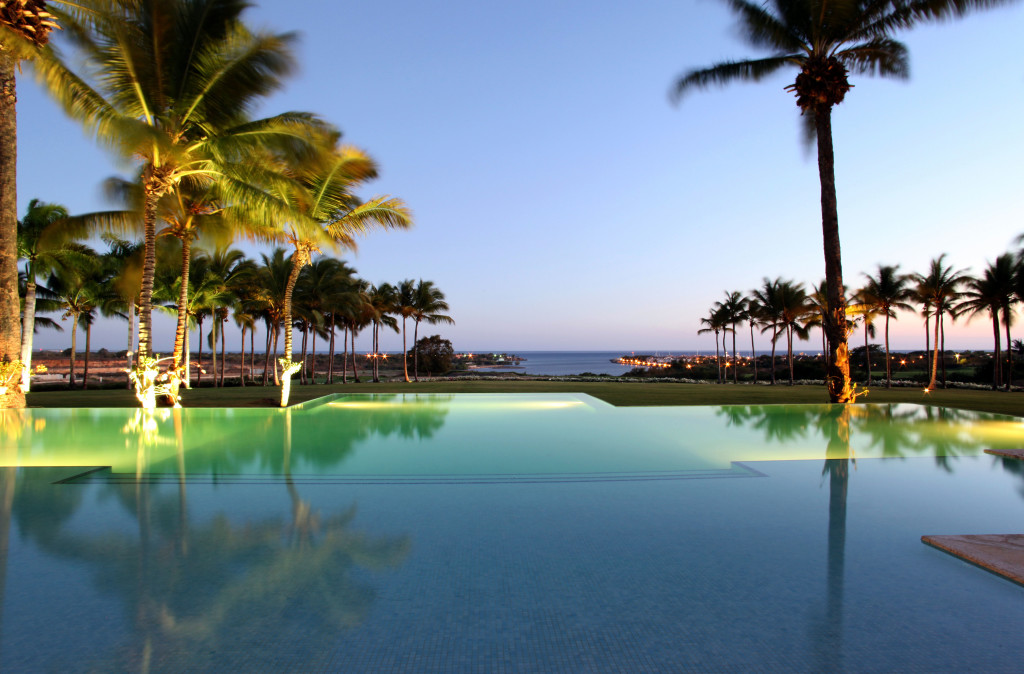 Villa El Palmar, Vista Chavón #7

Land Size: 4,960 SM / 53,389 SF

Const. Size: 1,205 SM / 12,971 SF

View: Ocean & Golf

Bedrooms: 10

US$ 15,000,000

This Casa de Campo Villa is for Sale!

Sergio Llach 

Executive Vice President and Director of Sales

T. 809-523-2273
F. 809-523-2274
M. 809-430-8956
[email protected]