This post is also available in: Spanish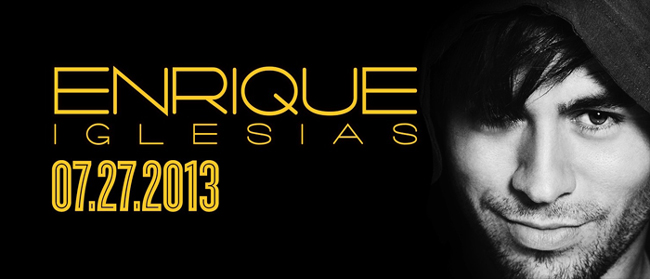 When Enrique Iglesias performed at the Altos de Chavón amphitheater in April 2009 it was legendary – considered by many as one of the best concerts in the amphitheater's recent history. So now that we hear this latin heartthrob is returning to the Dominican Republic and will be performing at the Hard Rock Hotel & Casino on Thursday the 27th of July – we are more than a little bit excited!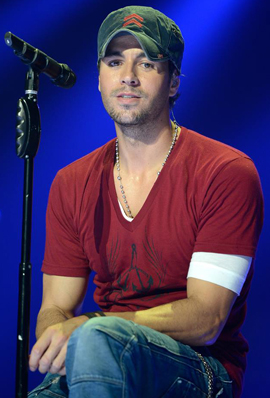 Thanks to the new "Autopista del Coral" highway, seeing a show in Punta Cana is now more convenient than ever – the journey between Casa de Campo / La Romana is now only (approximately) 1 hour and 30 minutes.
The concert, on this coming Thursday July 27th will be held in the Hard Rock's Fillmore Convention Center, with a capacity for 3,960 people. Within the Convention Center those with VIP Platinum (US$2,580 includes hotel room), Platinum (US$200) and Diamond tickets (US$120) will be sat around tables, while all other seats are in more traditional rows (US$55 to US$75) –  see below for the event map.
Enrique Iglesias is a true fan of the Dominican Rum  "Ron Atlántico" and partner of its creator –  Aleco Azqueta, son of Lian Fanjul de Azqueta and Norbeto Azqueta – both Casa de Campo villa owners.
Enrique Iglesias Concert

When: Thursday July 27th. Doors open at 9pm, the show starts at 10pm.

Where: Fillmore Convention Center, Hard Rock Hotel and Casino, Punta Cana

Ticket Prices:

GOLD – C: RD$2,900 / US$70
GOLD – E: RD$2,900 / US$70
GOLD – G: RD$2,900 / US$70
GOLD – H: RD$2,900 / US$70
GOLD – D: RD$3,100 / US$75
GOLD – F: RD$3,100 / US$75
GOLD – B: RD$3,700 / US$90
GOLD – I: RD$3,700 / US$90
GOLD – A: RD$4,100 / US$100
GOLD – J: RD$4,100 / US$100
DIAMOND: RD$5,000 / US$120
PLATINUM : RD$8,200 / US$200

Event map: 

Tickets available at: Uepa tickets, http://uepatickets.com/Event_Detail.aspx

Contact: (809) 731-0099, [email protected]
The Hard Rock Casino, Punta Cana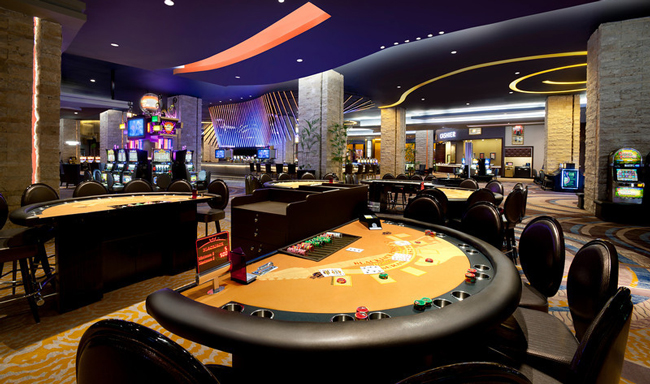 So if you're travelling from Casa de Campo, La Romana or even Santo Domingo – why not arrive early (or stay late)and spend some time in the Hard Rock Casino? The 45,000-square-foot Hard Rock Casino in Punta Cana offers the best action in the Caribbean with…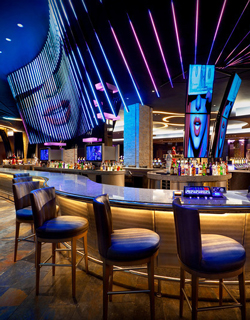 • Roulette, Craps, Blackjack, Poker, Baccarat
• 40 tables
• 400 slots
• Salon Privé (VIP gaming room)
• Poker room
• 5 Star Sports Book with 80 plasma screens
• Oro Night Club
The Hard Rock Casino now also boasts its own a la carte restaurant – a great option for a pre-concert meal and cocktails. The Simon Mansion and Supper Club by Chef Kerry Simon – the "Rock n' Roll Chef", is a modern American restaurant with California and Caribbean flair, with delicious dishes such as Mexico Street Tacos (US$10), Wok Charred Edame (US$8), Braised Short Ribs (US$28), the Mansion Kobe Burger (US$18), and more such as pizzas and an extensive sushi menu.
Simon Mansion at the Hard Rock Casino, Punta Cana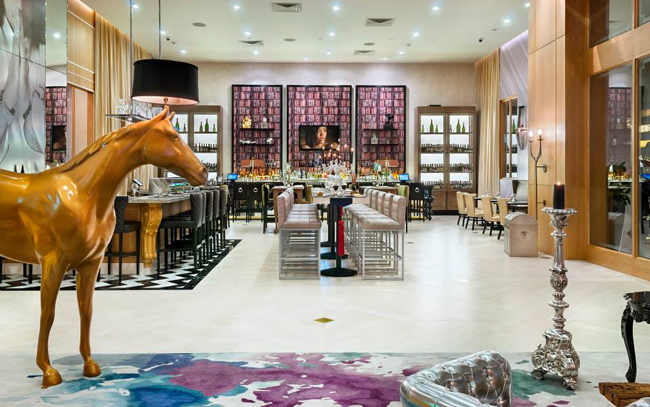 Hard Rock Casino, Punta Cana

Over 18's Only

Slots open from 10am

Table games open from 2pm 'til 3am

(809) 731-0099 ext.4731
hardrockhotelpuntacana.com