This post is also available in: Spanish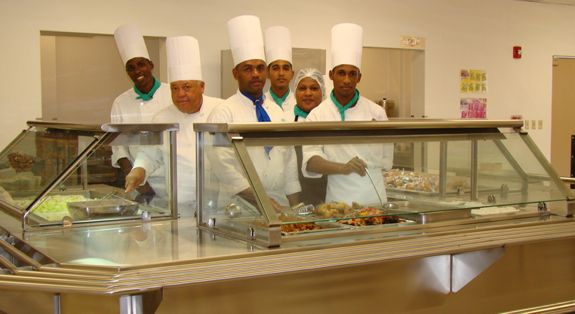 El Resort Casa de Campo inauguro la semana pasada el nuevo Comedor para empleados.
Last week the Casa de Campo resort proudly inaugurated it's new canteen for employees.
Esta nueva instalacion con capacidad para aproximadamente 212 personas cómodamente sentados con aire acondicionado y buena ambientación, es parte de la nueva imagen realizadas en todo el Resort. El área del comedor para empleados ofrecerá un servicio de primera, tipo buffet y contará con el servicio adicional de jugo, agua , leche y café.
Horario: Almuerzo desde las 10:30am a 3:00pm, Cena 5:00pm a 8:30PM
Fotos de la nueva comedor / photos of the new dining area




The new canteen has capacity for approximately 212 people and has air conditioning – this new addition to the staff facilities is part of the transformation the Casa de Campo resort has been undergoing since last year. The majority of the transformation was completed in December last year, when the President, Leonel Fernandez officially inaugurated the new Casa de Campo Hotel facilities – the new La Caña restaurant and lounge by Il Circo, the new pool area, the new lobby and gym, as well as 80 new hotel rooms and suites.