This post is also available in: Spanish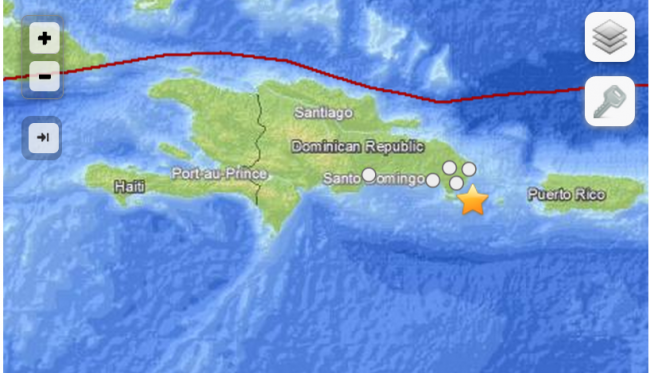 We were all quite scared as suddenly we felt how the floor beneath our feet began to shake and the computers before us began to move.
However, we remembered rule number 1 in these situations  – STAY CALM- and proceeded to walk out of the building until the earth ceased to move.
It so happens that what we were feeling was a result of an earthquake of 5.8 on the Richter Scale that took place 68km away from La Romana to the East of La Altagracia. It had its epicentre 108km deep to the Northeast of Isla Saona.
The earthquake which was felt due to its strength in much of the Eastern part of the Dominican Republic and Puerto Rico has yet to report any injuries -which is quiet a relief!
We believe the worse has past, and so we can return to business as usual. We will keep you updated if we get any more news.
Photo Credit: http://www.usgs.gov/earthquakes