This post is also available in: Spanish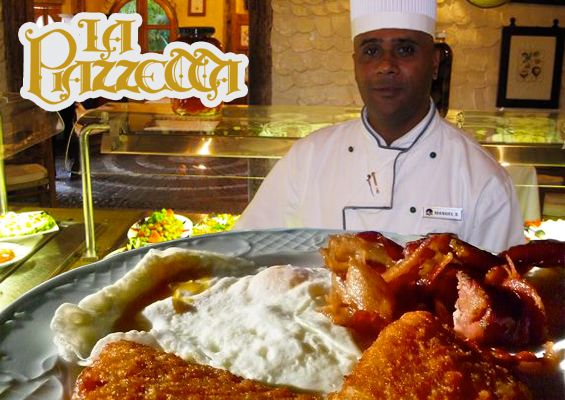 This year's Dueños event is going to be awesome! As well as all the normal sporting events and activities, on the Sunday (Nov 6) in Altos de Chavón there will be the 2nd annual "Feria Dueños" and a "Dueños Brunch" at the La Piazetta restaurant – the perfect option after a fun night out at the Dueños party!So following the BIG Dueños party on Saturday the 6th of November – where will you be going to cure your hangover? La Piazetta and the Feria Dueños in Altos de Chavón! See you there!
The special "Dueños Brunch" being catered by Casa de Campo includes everything you could dream of for a full breakfast and a delicious lunch and is only RD$1500 per person (RD$950 for kids) – that's for everything, literally as much as you can eat – this will be a serious buffet-style brunch, so make sure you're hungry!
For those of you craving breakfast foods there will be breads, eggs, bacon, sausages, mangu, hash browns, fried cheese and more and for "lunch" options, there is everything from salads and soups to smoked leg of pork, risotto and seafood. They even have some awesome "Dominican food" – empanadas, pasteles en hoja…….. (read the complete menu below!)
Oh my god I am so excited about this! Don't miss the biggest and best meal of the Dueños weekend! See you there!
Also happening in Altos de Chavón on Sunday the 6th of October is…..
The Feria Dueños in Altos de Chavón

When? Sunday the 6th of November

Time? 11am – 6pm

Where? Altos de Chavón, Casa de Campo La Romana

What? A FUN day for all the family with shopping, food and entertainment……
P.S Did you register for the Dueños events and activities yet? CLICK HERE for the full schedule of events AND to sign up "online"