This post is also available in: Spanish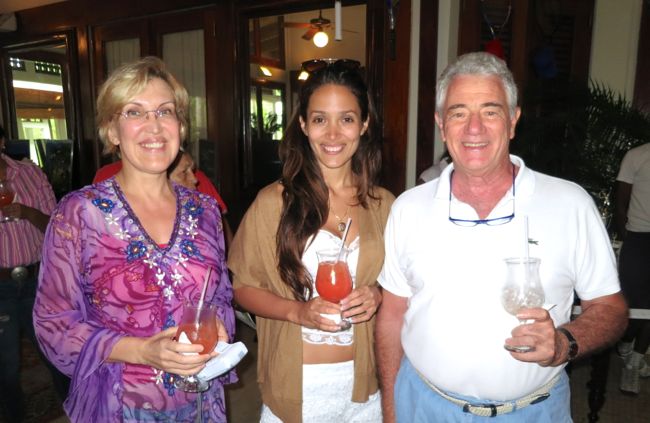 Last Friday the 23rd of November, Dueños 2013 got underway at the La Romana Country Club with the opening activity; the "entrega de regalos", the handing out of the Dueños souvenirs, with international beauties Miss Universe and Miss Peru-Italia making a special appearance! Although not on any official beauty queen business, it was nevertheless wonderful to see these two beauties in line to get their Dueños goodies alongside everyone else.
Renata Soñé, a Dominican beauty queen was crowned Miss República Dominicana Universo in 2005, and later that same year was the runner-up in the Miss Universe pageant. Renata and her husband who own a beautiful villa in Casa de Campo, actually exchanged vows here in Casa de Campo in 2006.
Our other beauty, was Rosina Vanessa Silvestri, a gorgeous girl who in recent years has been crowned Miss Peru-Italia (2007), Miss Rocchetta (2013), and came in 4th place in the Miss Universo Italia and 15th place in Miss Italia nel Mondo competitions. Who knew we had such beauty among our villa owners!?
Miss Universe runner-up Renata Soñé at Dueños 2013, Casa de Campo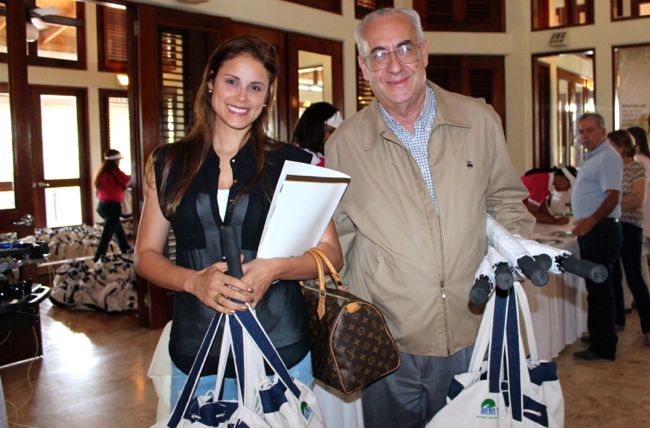 As has become the tradition in this otherwise un-interesting activity during which the villa owners receive their goody bags of T-shirts and the coveted Dueños umbrella, a feria of stands representing the different Casa de Campo departments was available for everyone to peruse and enjoy.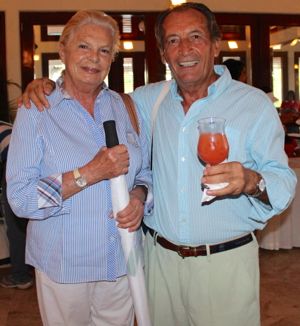 Proudly showing off the many services and activities they have to offer was the Golf Department, the Polo and Equestrian Department, the Tennis Department, the Gymnasium, Family Programs, the Food and Beverages Department, the Casa de Campo Spa, as well as Weddings and Events. Of particular interest was a magnificent floral display created by Tres Eventos, who work in collaboration with Casa de Campo to make weddings and events extra beautiful.
Also back for the second time was the "mobile-spa" created by the Casa de Campo Spa, who were pampering the Casa de Campo villa owners with mini facials, mini hands / feet and body massages, and even offered a "kids pampering" for the little ones. Accompanying the spa was Kyra Montague and her husband Simon, representing Ki-Ra, who is now working with the Casa de Campo Spa providing yoga classes as well as a "juice cleanse" detox package. Contact the Casa de Campo Spa for more details.
Participating for the first time was "Casa de Campo Real Estate", the new brokerage arm of Costasur Dominicana, who will be managing both Casa de Campo real estate sales and rentals. Click here to read more about this new endeavor. 
Also taking part was SILGON, modern media company, creators of CasaLife, casadecampoliving.com, TODO Casa de Campo, TODO La Romana – Bayahibe and INMORTALES. And as has become our tradition, we were joined by CHIVAS 18, offering a refreshing brindis of their finest whiskey – the perfect way to start the fun Dueños weekend!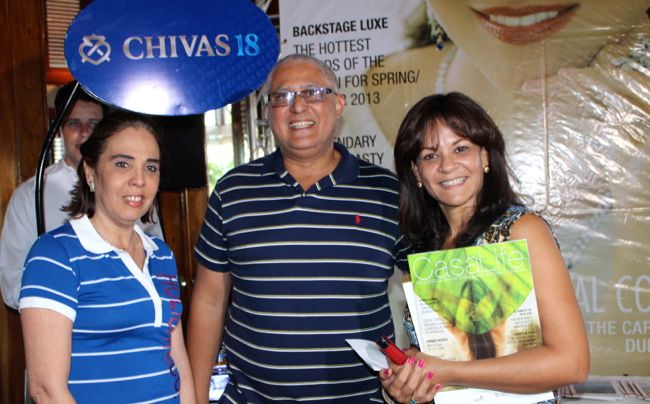 WE took rather a lot of photos during the "entrega de regalos" event of Dueños 2013 in Casa de Campo, we hope you enjoy them: