This post is also available in: Spanish
This year's Dueños 2010 weekend started with the very sad news that the sporting events had been rained off, but as if to make up for the disappointment Casa de Campo and Costasur surprised everyone with a mini-party during the 'Entrega de Regalos' in the Cacique Conference Center.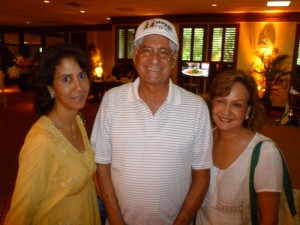 The 'Entrega de Regalos' was held in the Cacique Conference Centre between 2pm and 10pm, and was not, as the name suggests just a 'giving of presents' – the conference centre had been transformed to showcase Casa de Campo's many assets and facilities, all of which could be enjoyed over a nice traditional rum punch! Around the room were 'stands' representing the golf, polo, tennis, fitness centre, Kandela, the shooting centre, Kidz n' Casa and 'alimentos y bebidos' (catering) from where came the never-ending supply of tropical and delicious rum punches!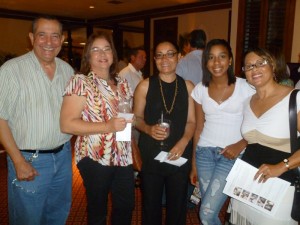 The Dueños (villa owners) were happy catching up with other Dueños and friends over a refreshing drink, whilst also learninga little more about Casa de Campo's services and facilities and of course the kids were kept very happy playing with Camilo (the hotel's mascot) and the team from Kidz n Casa. I took many great photos of the kids having a nice time with Kidz n Casa – I will publish them soon!