This post is also available in: Spanish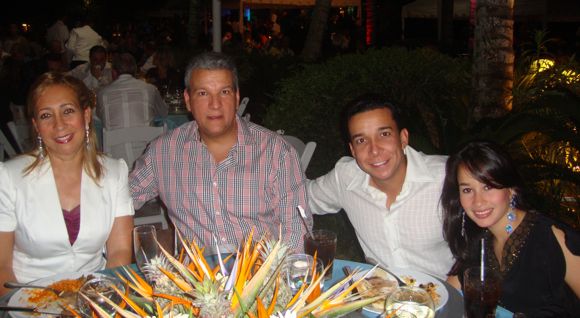 This is part 2 of 'Dueños '09: Party at the La Romana Country Club' – the party was attended by over 1300 Casa de Campo villa owners and as such we have had to break our coverage down into 4 parts! When we arrived at the La Romana Country Club at 8.03pm, we felt proud of ourselves for actually arriving on time (the party was due to start at 8pm), but we found the party already well under way – the place was already almost packed!
Food was served 'buffet style' via several satellite buffet areas, there was so much food and different options that despite the overwhelming number of people everyone could eat to their hearts content and without having to cue! By 8.30pm almost all guests had arrived; the party had officially begun and with hundreds of waiters serving drinks as quickly as you could drink them (almost), there was a real party atmosphere in the air!
Here are our second batch of photos from the evening:
Stay tuned for part 3 – coming soon!