This post is also available in: Spanish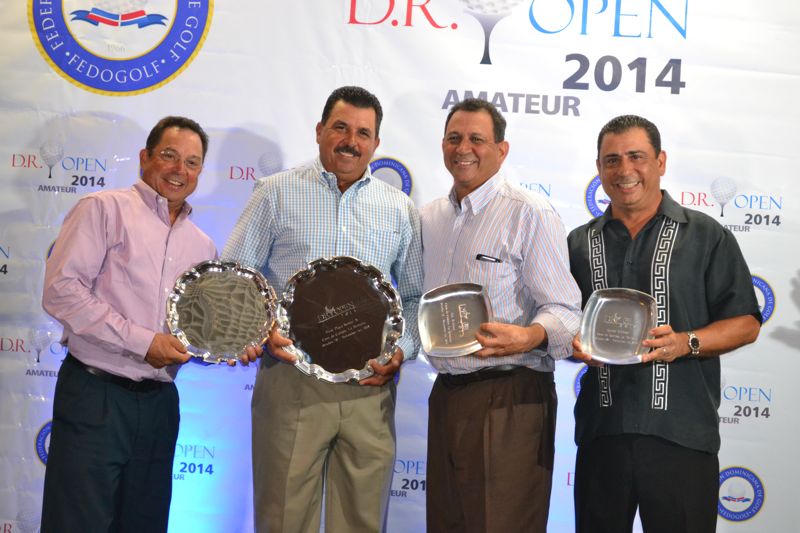 From Monday October 27th through to Saturday November 1st, the 5th annual DR Open Amateur was played in Casa de Campo.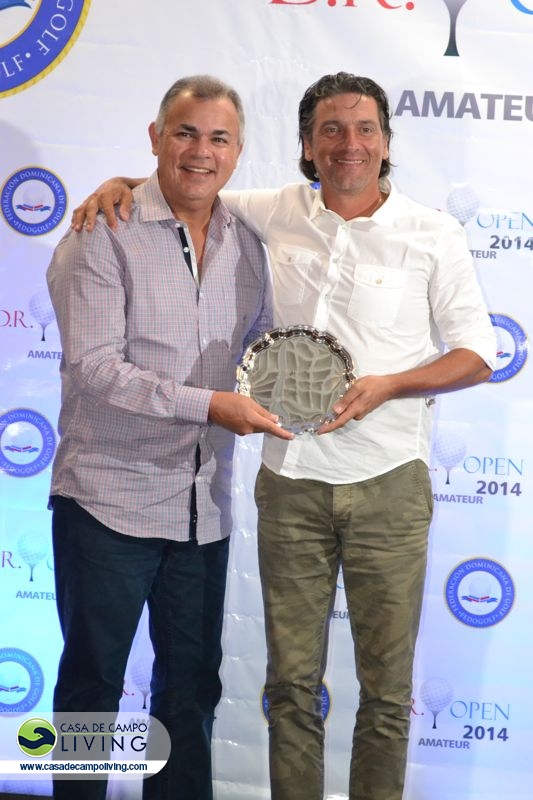 This important annual competition teed off on Casa de Campo's world-famous golf courses; Teeth of the Dog and the Dye Fore. And the grand prize-giving and gala dinner was hosted at Casa de Campo's Flamboyant Conference Center.
More than 110 golfers from the Dominican Republic, the United States, Canada and Argentina came to Casa de Campo to take part, and although many Dominican nationals were victorious in their individual categories, the award for the Best Country once again went to the United States, who were represented by Latin America Golf Association (LAGA, NY), the Dominican Golf Association (DGA, NY) and the La Tata Golf Club (LTGC, Washington DC).
This celebration was organized by the Dominican Federation of Golf (FEDOGOLF).
DR Open Amateur in Casa de Campo – Winners

GENERAL RESULTS
LADIES B
3rd Net Score Susan Cohen 88
2nd Net Score Oceane Delachair 89
1st Net Score Denise H. Naudillon 99
GROSS Catherine Severe 55

LADIES A
3rd Net Score Mary Laine Budon 67
2nd Net Score M. Ledesma (Dom) 102
1st Net Score Cecilia Rosado (Dom) 109
GROSS Aizee Vidal 90

SUPERSENIOR
5th Net Score Herimedes Rodríguez 100
4th Net Score Juan Valerio (Dom) 104
3rd Net Score Ed Cohen 104
2nd Net Score Fred Carrasco 107
1st Net Score Ed Werbeck 115
GROSS Héctor Then (Dom) 90

MASC. D
3rd Net Score Bruce Radburn 75
2nd Net Score Raúl Contr. (Dom) 102
1st Net Score Néstor Abbas 103
GROSS Nathan Regelan 52

SENIOR C
3rd Net Score B. Inoa (DOM) 74
2nd Net Score Juan Cohen (DOM) 85
1st Net Score Radhamés Almonte 93
GROSS Ismael Peña 44

MASC. C
3rd Net Score Robert Kent 102
2nd Net Score Darién López 105
1st Net Score Gregory Peña 112
GROSS Juan Ojam 54

SENIOR B
3rd Net Score Julio Pérez 99
2nd Net Score Cary Chow (DOM) 104
1st Net Score José Narváez 106
GROSS Moreno Carrasco 66

MASC. B
3rd Net Score José Mateo (DOM) 103
2nd Net Score Massimo Fasoli 104
1st Net Score Carlos Morillo (DOM) 108
GROSS Alejandro Carrasco 75

SENIOR A
3rd Net Score Giorgio Dalla Bona 98
2nd Net Score Oswaldo Rodríguez 107
1st Net Score Pedro Carrasco 115
GROSS Manuel Ovalles (DOM) 92

MASC. A
3rd Net Score Dorian Vargas 102
2nd Net Score Mathieu Rinaldo 102
1rd Net Score Ricardo Bonnet 110
GROSS Peryk Darmalingon 88

BEST OVERALL GROSS
STABLEFORD
Germay Medina 99

BEST OVERALL NET
STABLEFORD
Margarita Makovec (DOM) 118

CUP OVERALL PER COUNTRY
United States 3882
The following collection of images were taken by Alejandro Heredia at the Casa de Campo Flamboyant Conference Center during the prize-giving for the DR Open Amateur: