This post is also available in: Spanish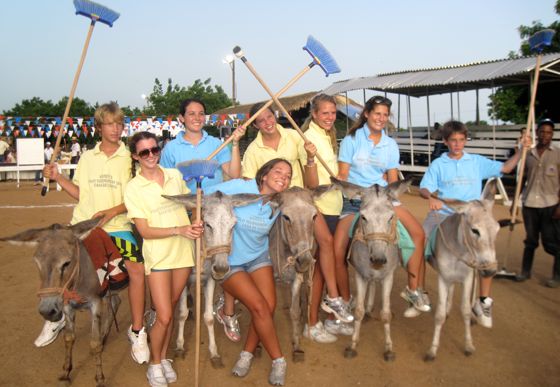 This Wednesday July the 4th, the Casa de Campo hotel invites you (Casa de Campo villa owners, residents and hotel guests) to enjoy a wild time on Minitas Beach – with a FREE session of donkey polo!
What is Donkey polo?

Polo is widely acknowledged to be the 'sport of the kings' while Donkey Polo is known as 'the sport of the asses' (a pun on 'masses' I believe), as it's fun nature appeals to everyone! Donkey Polo is a team sport played on Donkey-back in which the objective is to score goals against an opposing team. Riders score by hitting a multi-colored inflatable ball or beach ball into the opposing team's goal using a broom. Each Donkey Polo team consists of four riders and their 4 donkeys.
It's going to be great!!! We look forward to seeing you there!! Yeeehhaaaaww!!!!
Also available on the Minitas beach this 4th of July will be Casa de Campo's famous beach BBQ, with hot dogs, kebabs, burgers and more – click here for the full menu! 
And as if that wasn't enough, special "4th of July" menus will be served at the Beach Club by Le Cirque and La Caña by Il Circo restaurants (click here for info) as well as at La Cantina restaurant in Altos de Chavón (click here for details.)