This post is also available in: Spanish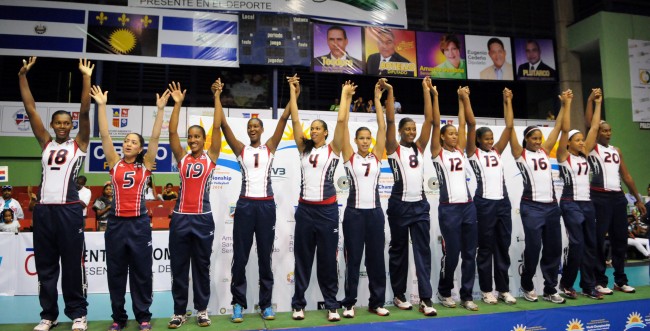 In a recent qualifying round hosted at the Eloncio Mercedes Coliseum right here in La Romana, four different countries came together to compete for a spot in the FIVB Women's Volleyball World Championship 2014 that will take place in Italy from the 23rd of September to the 12th of October.
The teams present competing in Group P of the Qualifying Rounds of the Volleyball World Championship were Dominican Republic, Nicaragua, El Salvador and Guadeloupe. However, none of these countries were a match for the strong Dominican team as they finished the tournament completely undefeated, not losing a single set.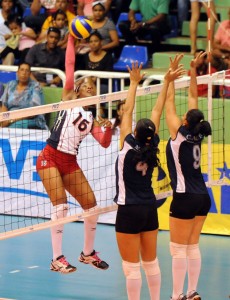 There can be no doubt that the Dominican team is ready to take on the big boys (or big girls in this case) in this World Championship, having won the NORCECA Qualifying Tournament with ease. This was evident in the final as they effortlessly crushed the Nicaraguan team 25-10, 25-08 and 25-11, living up to their title as the 'Queens of the Caribbean', with 14 points from fierce attacker Yonkaira Peña and 13 points from MVP Gina Mambru. The final in itself did not last very long as sets just whizzed by, Dominican Republic reaching the 25 points quickly and without much trouble.
El Salvador defeated Guadaloupe for 3rd place with 25-23, 17-25, 25-15, and 25-23 for a 3-1 victory.
Before the final started, the players who were part of the first Dominican volleyball women's team to go on to a World Championship were recognized and these were: Heyda Joaquín, Deyanira Pascual, Rosalía Ramírez, Zoila del Rosario and Marisol Ruiz.
After the match it was time for the awards ceremony in which out of 10 awards, Dominican Republic took eight, with the other two awards going to players of El Salvador and Guadalupe.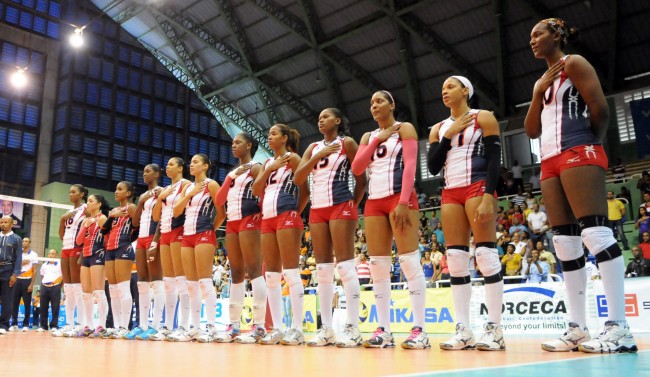 This will be the 7th time the national female volleyball team takes part in the Volleyball World Championship and the 5th time in a row. Many of the actual players also took part in the Under 23 World Championship, where they finished in second place against China. The Dominican female volleyball team is currently ranked as 8th in the world and so we have high hopes for the upcoming World Championship. It seems that there is more than one World Cup to set our eyes on this year, good luck to our girls and "Arriba Dominicana!"
Photo Credit: NORCECA
The following colklection of photos were taken during the Qualifying Rounds of the Volleyball World Championship played here in La Romana at the Eloncio Mercedes Coliseum: