This post is also available in: Spanish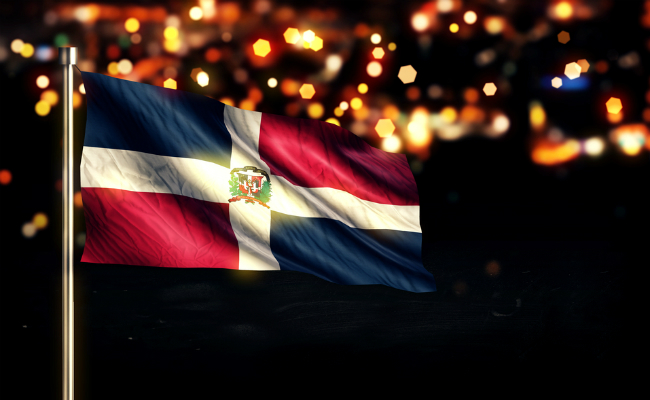 Every new year we dig up our calendars to verify the day in which those little highlighted numbers will be on. These signifying the Dominican Holidays, and most of us schedule our weeks and months around them, either to visit family members, go on vacation, to church or simply, just rest.
These dates embody our culture, reflect our beliefs, and in many cases, our struggles as a nation and the immense progress we've made. We, Dominicans are a mixtures of cultures, and by nature we manifest our festive spirit in different ways. How many times have we participated in the various celebrations that take place throughout the year not having a clear understanding or knowledge of what they signify? Or the history of how they came to be?
Below we've put together a list of these special days, and as per Law 139-97 dated June 19th, 1997, they are to be moved to the following Monday if they fall on a Tuesday, Wednesday, Thursday, or Friday. Yet, if they are a religious holiday they are not moved.
Virgen de la Altagracia – Thursday January 21st

Juan Pablo Duarte – Tuesday January 26th (moved to Mon. Jan. 25th)

Independence Day – Saturday February 27th

Easter/Good Friday  –  Friday March 25th

Labor Day – Sunday May 1st (moved to Mon. May 2nd.)

Corpus Christi – Thursday, May 26th

Mother's Day – Sunday, May 29th

Father's Day – Sunday, July 24th

Restoration Day – Tuesday, August 16th

Mercedes Day – Saturday, September 24th

Constitution Day– Sunday, November 6th

Christmas Day – Sunday, December 25th
Now let's elaborate a little on how these dates came to be:
Virgen de Altagracia Day – January 21st

The day is in recognition of Mary who is regarded as the "Mother Protector and Spirit" of the Dominican Republic. The day of the Virgen de Altagracia, is celebrated annually on January 21st, and each year thousands of faithful devotees of the Virgin travel from across the Dominican Republic to the cathedral in Higuey (the Basílica de Higüey) to worship, pray and ask for health or miraculous protection. – Read more on this special day here.
Juan Pablo Duarte Day – January 26th

This day commemorates Juan Pablo Duarte's birthday. He was one of the founding fathers of the Dominican Republic; a visionary and liberal thinker, who along with Francisco del Rosario Sánchez and Matías Ramón Mella, is widely considered to be the architect of the Dominican Republic and its independence from Haitian rule in 1844. He would help create the political-military organization La Trinitaria to fight against the Haitian occupation, achieve independence, and create a self-sufficient nation established on the liberal ideals of a democratic government.
Independence Day – February 27th

The Dominican War of Independence gave the Dominican Republic autonomy from Haiti on February 27, 1844. Before the war, the island of Hispaniola had been under the Haitian rule for a period of 22 years since 1822. This year, we will be celebrating 176 years since declaring ourselves independant thanks to the efforts of Juan Pablo Duarte, Francisco del Rosario Sánchez and Matías Ramón Mella, who went through great lengths to achieve this!
Easter/Good Friday – March 25th

Easter Friday is part of the Holy Week, celebrated in most countries. Good Friday is a religious and national holiday in Dominican Republic, and is held on the Friday before Easter Sunday. On this day, Christians commemorate the crucifixion of Jesus Christ. Many take the opportunity to go to mass as a way of honoring Jesus, and others take advantage of the hot climate, and head out on vacation to our beautiful beaches and rivers. Most of us, myself included, enjoy Habichuela con Dulce on this day, a dessert which to many might sound like a strange and uninviting combination, but it's delicious! Read more about it here.
Labor Day – May 1st

As in most countries, this day commemorates everyone who works everyday to earn a living. This year, the holiday falls on May 1st, a Sunday, and will be moved to Monday to give everyone a well deserved rest.
Mother's Day – May 29th

The last Sunday of May is reserved for one of our most treasured family members, our mothers! This becomes a day of family reunions, where it's tradition for all family members get together and bring special attention to their mothers. Interesting note, whereas other countries celebrate Mother's day on the 8th of May, speculation exists as to why the DR changed theirs. Rumor has it Trujillo changed the holiday in order to coincide with his mother's birthday, and the same is true for Father's day, but we have not been able to verify the authenticity of this even though we searched high and low.
Corpus Christi  – May 26th

The celebration takes place the Thursday following the eighth Sunday after Easter, or 60 days. What happens on this day, you ask? "Corpus Christi" which means the Body of Christ is the Catholic feast to commemorate the sacrament. Most Catholic Dominicans go to church for this celebration.
Father's Day – July 24th

To celebrate our fathers, who are as important as mothers. Like Mother's Day, it too has a separate date than countries overseas.
Restoration Day – August 16th

The Dominican Restoration War lasted from 1863 – 1865 in the Dominican Republic between nationalists and Spain, who had recolonized the country 17 years after its independence, with the help of Pedro Santana. On August 16, 1863, a new group under the leadership of Gregorio Luperón and Santiago Rodríguez made a daring raid on the capital Santo Domingo and raised the Dominican flag on the Capotillo hill. This action, known as El grito de Capotillo, was the beginning of the war. It ended with a Dominican victor and the withdrawal of Spanish forces from the country.
Mercedes Day – September 24th

Dominican Republic celebrates Mercedes Day in honor of Our Lady of Mercy, Patroness of Dominican Republic. This catholic holiday is celebrated throughout the country, and as with the Virgen de Altagracia Day, a series of events are held to commemorate the national holiday. Masses are celebrated in honor of the patron saint, followed by a procession through the Colonial Zone. The first apparition of the patron is claimed to have taken place in 1495 when she spoke to a group of Spanish soldiers who were fighting the Taino Indians. Our Lady of Mercies then appeared on several more occasions at Santo Cerro, where a church has been built in her honor.
Constitution Day – November 6th

On the 6th of November in the year 1844, the same year in which the Dominican Republic was proclaimed an independent nation (Feb 27th), the first Constitution was signed in San Cristóbal, a town nearby Santo Domingo, where it was influenced by the laws of the Spanish, French and North-Americans.
It is so interesting, and important, to learn the history of any country, especially if it is the one you are from. It fills you with a sense of pride and patriotism, and makes the celebrations and calendar-highlighted holidays all the more meaningful.
We hope you are around during these dates so you can celebrate with us! TOMORROW there is Catholic Mass in the St. Stanislaus church tomorrow at 5pm to commemorate the Virgen de la Altagracia. See you there!
Catholic Mass in celebration of the Virgen de la Altagracia

Where: St. Stanislaus church, Altos de Chavón

When: Thursday, January 21th, 5pm