This post is also available in: Spanish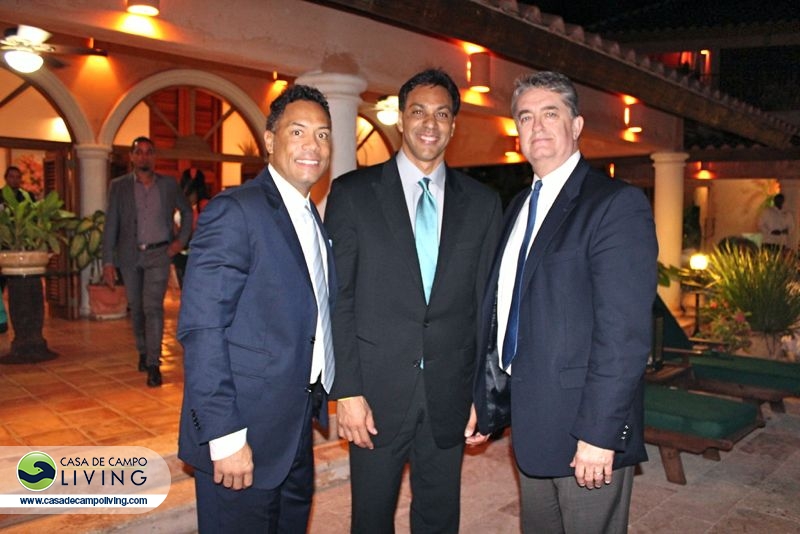 Better late than never! On Saturday February 8th 2014, the Latino Baseball Hall of Fame celebrated their 5th Induction Ceremony at the Altos de Chavón amphitheater, which was the main event of numerous activities celebrated for the 5th annual Induction Week of the Latino Baseball Hall of Fame based here in Casa de Campo.
Following the ceremony, Roberto Weill, president and founder of the organization hosted an elegant dinner at his Casa de Campo villa for the baseball stars and other VIP guests of the celebration.
Taking part in the gathering was Bert Campaneris, Vinny Castilla, Roberto Alomar, Felipe Alou, Omar Moreno, Osvaldo Virgil, Stanley Javier, Teodoro Higuera and Juan Igor González, among others. The players were joined by their family and friends, as well as members of the Casa de Campo community, such as, Kalil Hache, a former polo player and Philip Silvestri, president of SILGON and INMORTALES magazine – the official publication of the Latino Baseball Hall of Fame. 
The following collection of photos were taken during the dinner hosted by Roberto Weill at his Casa de Campo villa: