This post is also available in: Spanish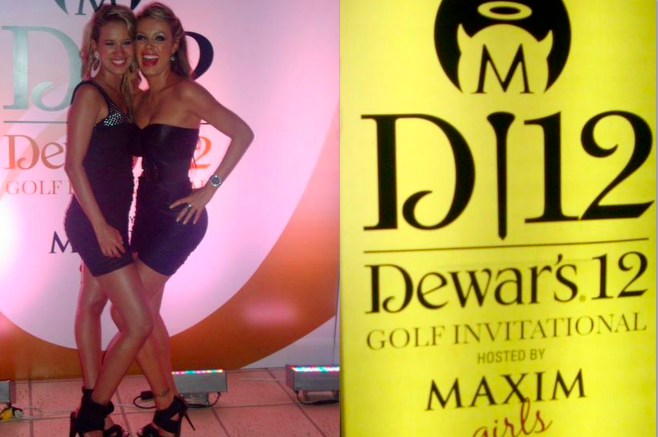 Last weekend the Dewars 12 Golf Invitational tournament took place on Casa de Campo's beautiful Teeth of the Dog golf course and was celebrated with 2 sophisticated parties – a welcome cocktail at Playa Minitas and a prize giving ceremony and after party at a private villa.The Dewars 12 Golf Invitational was officially opened on Friday the 5th of June, with a spectacular and fun welcome cocktail at Casa de Campo's Playa Minitas at the Beach Club by Le Cirque restaurant. The event was invitation only and was mainly for the golfers of the tournament and a few special VIP guests, such as myself!
The Beach Club by Le Cirque had been closed down especially for the party and so the inside of the restaurant was totally transformed and looked like a chic bar with pink lighting, lounge areas and a Dewars 12 bar, all of which was very much enjoyed by the 132 golfers and the more than 100 other guests.
Of course, the night didn't really get started until the Maxim girls arrived, which is what everyone (all the men anyway) were waiting for! The girls made a grand entrance, introduced by Alex Yaryura, brand manager of Dewars 12 and were welcomed very warmly by the crowd!
The beautiful ladies pose for the press after making their entrance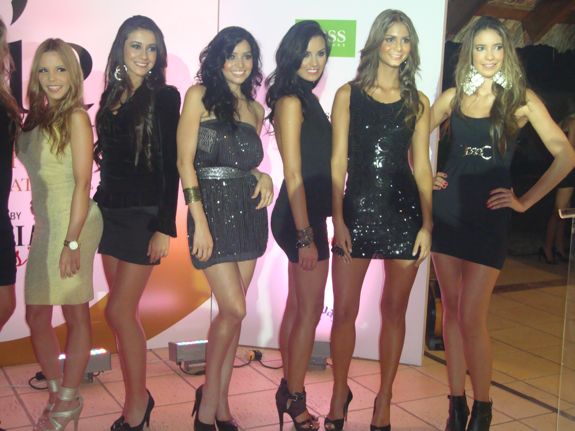 As part of the evening Maxim brought a huge Maxim front cover of one of their magazines, which they had girls posing in front of with the golfers and other guests, which, when taken by the professional photographer, made it look as though you were on the front cover. As you can see from my photo below, I didn't so such a good job with the photography!
One of my 'front-cover' photos!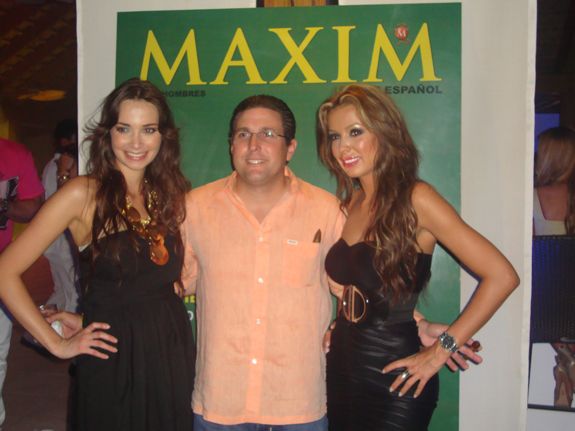 One of the models, who is also a writer and advisor for the Maxim magazine was there, signing her rather racy photos of herself, these were a big hit with the gentlemen!
My favourite photo of the night (look in the background) LOL!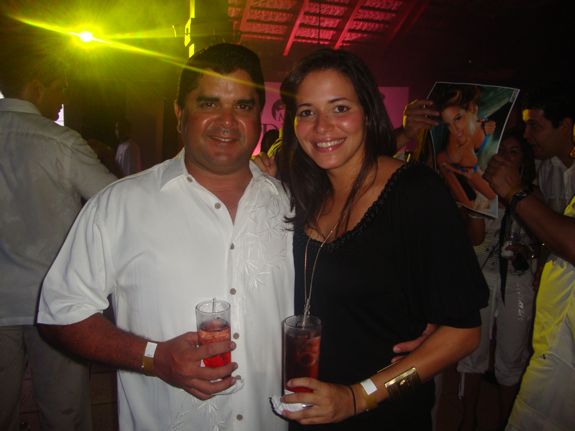 Land Rover, one of the sponsors of the event, had a number of their beautiful cars on display


Coming soon, even more photos of this event – from the golf during the day and the after party!
To see some more photos of this event now, and of last year's Dewars 12 Golf Invitational Tournament last year hosted by the Playboy Playmates, follow the links below:
Maxim models in Casa de Campo for the Dewars 12 Golf Invitational

Partying with the Playboy Bunnies at the Dewar's 12 Golf invitational awards ceremony!
Dewar's 12 Golf Invitational Tournament hosted by 12 Playboy Playmates
Dewar's 12 Golf Invitational Inauguration at the Beach Club by Le Cirque
Playboy Playmates in Casa de Campo!
This article was written by Rebecca Hughes, editor of Casa de Campo Living and Casa de Campo's entertainment specialist!

Rebecca Hughes, Editorial and Events Marketing
[email protected]
TEL: 809-523-2045   CEL: 809-949-8906
BBM: 230DA5D1
Altos de Chavón, Casa de Campo

This article was produced exclusively for www.casadecampoliving.com