This post is also available in: Spanish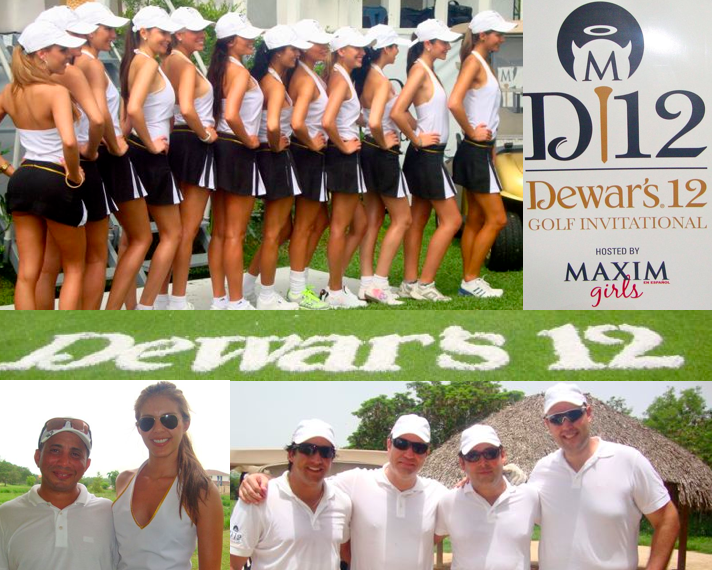 On Saturday June the 5th the Dewars 12 Golf Ivitational Tournament, hosted by the Maxim girls was played on Casa de Campo's famous Teeth of the Dog golf course. This tournament which has now become an annual event gets better every year – with a very strong focus on fun!
As the 132 golfers played the 18 holes of the Teeth of the Dog, they encountered on their way a number of amusing, fun and relaxing 'pit-stops,' organised by the tournaments sponsors such as Land Rover, La Aurora and Callaway.
The tournament officially started with the arrival of the Maxim girls in a convoy of beautiful Land Rovers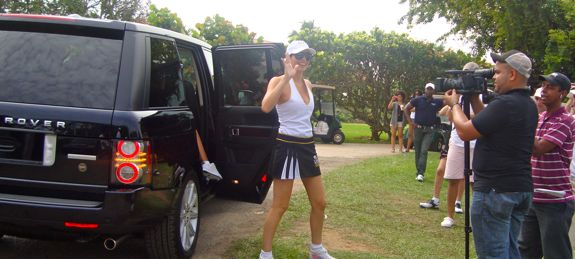 Before the tournament began the Maxim girls livened up the 'reading of the rules' by arriving in a fleet of beautiful Land Rovers and posing for photos in front of the Dewars 12 clubhouse.
The Maxim Girls have a go at putting. Photo by Stuart Polkinghorne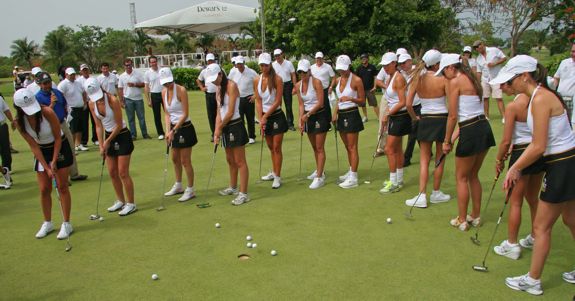 At the La Aurora lounge, golfers were invited to enjoy a drink, a freshly hand rolled cigar and a cold wet towel (it was very hot!) There was even a shoe shine service – the height of decadence!
At Land Rover's 'English Garden' a majestic white Land Rover was displayed and delicious foods and drinks were served to the golfers as they passed by.
'English Garden' by Land Rover, one of the event's sponsors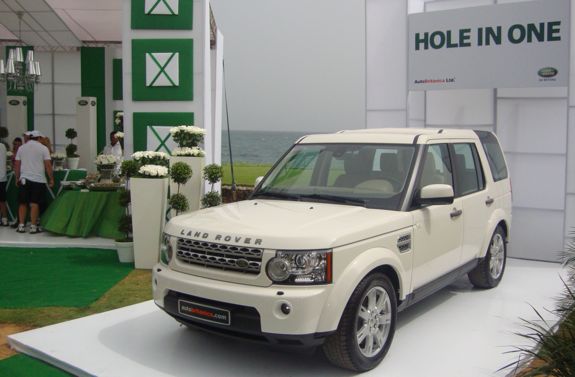 For the lucky men who saw it, the modelling shoot that took place on one of the holes of the Teeth of the Dog was very exciting! The Maxim model (below) posed for some very sexy photos with the beautiful sea in the background and later did some even more racy shots in a pool of a private villa (too racy to be published!)
Maxim girl. Photo by Benny Abad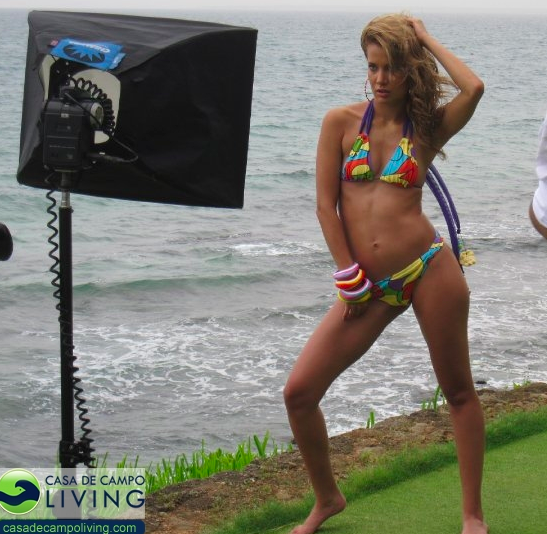 At the end of the tournament, the fun continued with even more delicious Dewars 12 whiskey, a bite to eat and some friendly (ish) rounds of poker in the Dewars 12 club house constructed especially for the event on the Teeth of the Dog's '19th hole.'
A good day: golf, Dewars 12, food, women and poker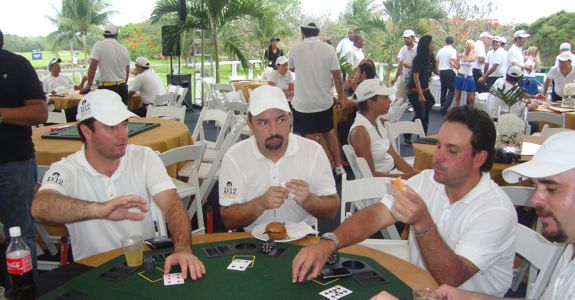 Although I wasn't playing in the tournament, (it was men only) I did take my golf cart around the course and so was able to enjoy all the best bits – the Dewars 12, the BBQ, the sandwiches, the women, Land Rover's 'English Garden,' the La Aurora lounge and the men who though I was one of the models (thank you!)
The following photos have been contributed by Benny Abad, who very much enjoyed meeting the Maxim girls!
This article was written by Rebecca Hughes, editor of Casa de Campo Living and Casa de Campo's entertainment specialist!

Rebecca Hughes, Editorial and Events Marketing
[email protected]
TEL: 809-523-2045   CEL: 809-949-8906
BBM: 230DA5D1
Altos de Chavón, Casa de Campo

This article was produced exclusively for www.casadecampoliving.com