This post is also available in: Spanish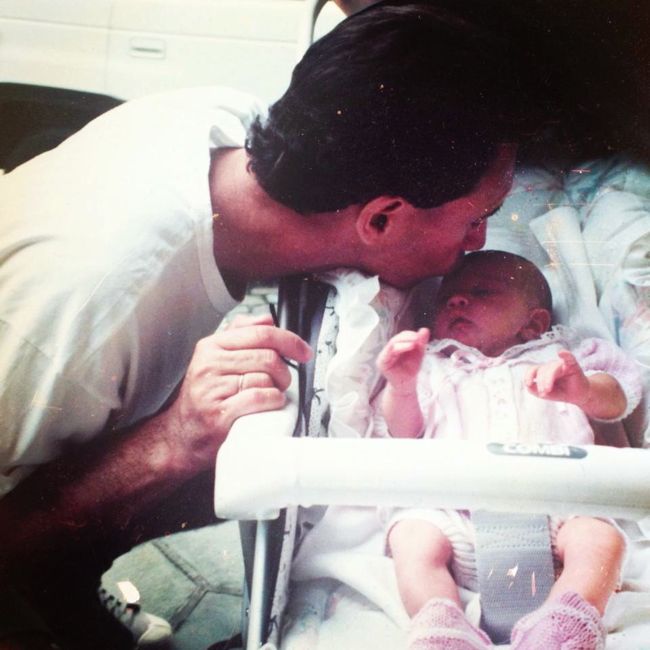 The Winn family first came to Casa de Campo in the 1980's, later buying their own villa here in Casa de Campo in 1991. Since then Krystyna and David Winn and their 4 children; Adrian, Jess, Michael and Katie have spent so much time here, they have become an integral and much loved part of our Casa de Campo community.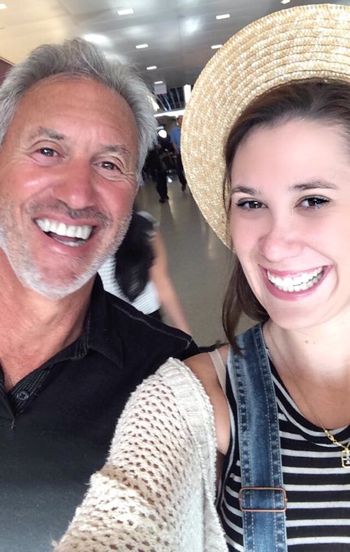 Today, in continuation of our father-son/daughter interviews in honor of Father's Day, it is the turn of Katie Winn, Krystyna and David's youngest daughter to tell us all about her beloved father.
A business man, David Winn ran his own company, the Winlit Group since 1969. This business sold outerwear clothing to nearly every department store in the United States, as well as to over 800 independent retailers. It was this business that brought the Winn family to the Dominican Republic, as they had factories near to Santiago. In 2005, David sold the Winlit Group to G-III Apparel Group, where he now works as Divisional President. Meanwhile Katie certainly caught the family's passion for fashion and is also working at G-III Apparel in the Calvin Klein Sportswear division.
And so while many of us already know and love David Winn, let's find out just a little bit more about this successful business man and loving father.
@cdcliving: Your father has achieved a lot in his lifetime, are you very proud of him?
I am so beyond proud of my father for everything he has done in his life. He always knows what he wants and he will do anything in his power to achieve his goals.
@cdcliving: What inspired you to follow in your father's footsteps?
I decided to follow his footsteps 7 months ago because fashion has always been my life. I grew up with it and it's like second nature. The fashion industry has been in my blood since my father was a little boy and to see him happy makes me happy.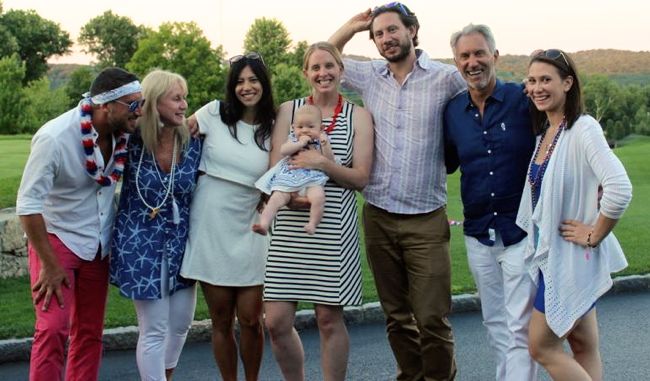 @cdcliving: What makes your father special?
I can't pinpoint exactly what makes my father special, but I love the fact that he is a family man and his family means everything to him. He is also such an inspiration to so many different people and he is a loving charismatic man.
@cdcliving: In what ways are you similar to your father?
This one is a tough one I don't really know. I'm sure there are a lot of things I do that are like my dad, but I don't realize.
@cdcliving: What do you and your father enjoy doing together?
Ever since I was a young girl my dad and I always loved dancing in the car together… but it wouldn't be your typical dancing! We would always scream out the name of an animal and try to dance like that animal.
Another thing that we enjoy doing is ever since I started working in the same business with him, we make sure to have lunch together, pretty much every day. There are times we are too busy, in a meeting or he is away, but the majority of the time we have lunch together.