This post is also available in: Spanish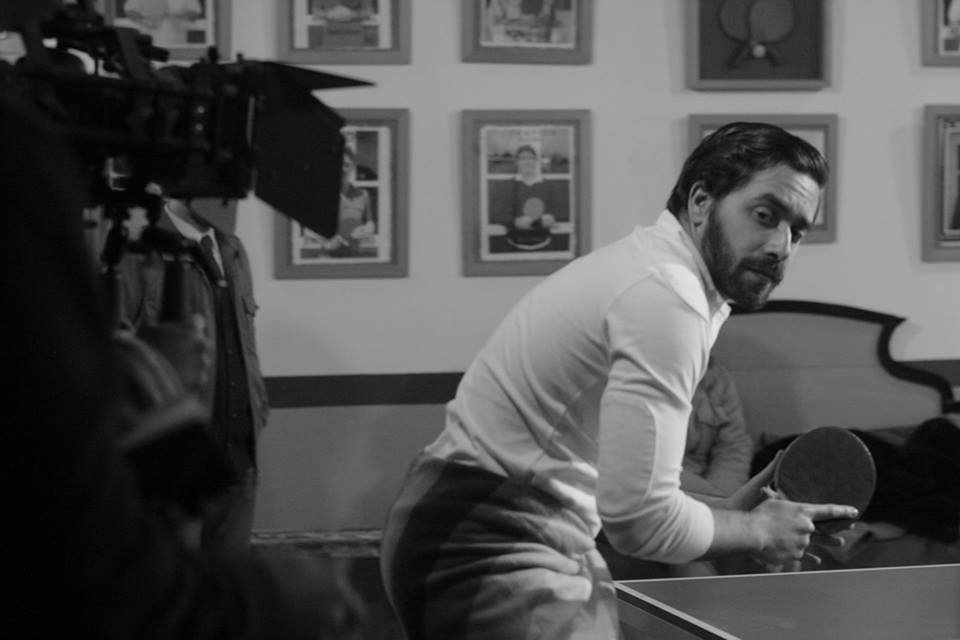 Born and raised in Casa de Campo, David Maler, son of beloved Casa de Campo artist Leopoldo Maler, is currently taking the Argentinian film and theatre industry by storm… and having just announced his engagement to Dominican actress and rising star, Nashla Bogaert, we thought now would be a great time to get to know him a little better.
He studied and graduated from the Abraham Lincoln School in 2008 and his talent and passion for acting shone since his high school years as he starred in the school musical Jesus Christ Superstar, delivering an impressive performance as Jesus himself.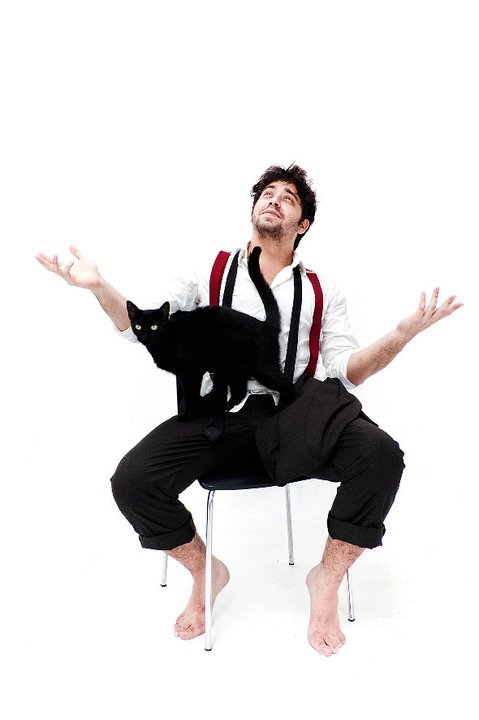 @cdcliving: You were born here right?
David Maler: Because of my father, I've been traveling from a very young age. I always felt at ease wherever I went, it was always easy for me to adapt. But in my heart, home will always be Boca de Chavon, the small fisherman's village where I was born and raised. Nothing compares to my neighbor's dulce de coco or sharing a bottle of rum with the boys and listening to their stories. It's been crazy growing up between two realities. 
@cdcliving: When did you realize you wanted to take on acting as a career?
David Maler: My story is a bit of a cliché when it comes to how it all started. When I was a kid I wanted to be many things. I passionately wanted to be a scuba diver one week, passionately wanted to be a soldier the next, a lawyer, a poet, a doctor, at some point I think a rabbi, etc. I genuinely wanted to be all of these things. Like many people, I realized acting was the only thing that would truly allow me to be everything I was and wanted to be. And then when I got older something very interesting started to happen… acting allowed me to feel things and go places emotionally I didn't even know were there. So then a whole other door opened, not only could my character be anyone I wanted him to be, but he could also feel anything I wanted him to feel.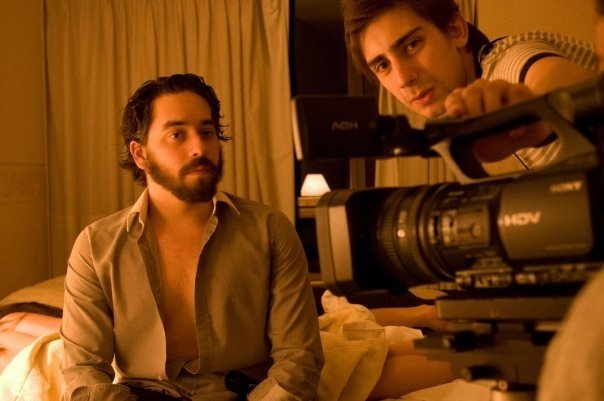 A while after graduating David moved to Buenos Aires, where he has been pursuing an artistic career (and doing pretty well!), having taken part in several films and plays such as Calígula, Intruders, El Auto, La Escuela, Preludio and the recently premiered play American Dreams and an Elephant, which he is also directing! He also studied at the Universidad del Cine and the Centro de Investigación Cinematográfica in Buenos Aires.
@cdcliving: Why Buenos Aires?
David Maler: Buenos Aires was the result of a series of coincidences. I guess I would like to have a good story behind it, but I kind of just ended up here. I graduated from the Abraham Lincoln School and took a year off. I lived between New York and London for that year and then went back home, got stuck for a while not knowing what I wanted to do. My father suggested going to film school in Buenos Aires. I ended up studying  film direction for 2 years before being casted for a play (Intruders). The cultural scene in Buenos Aires is one of a kind; it's one of the most stimulating cities I know.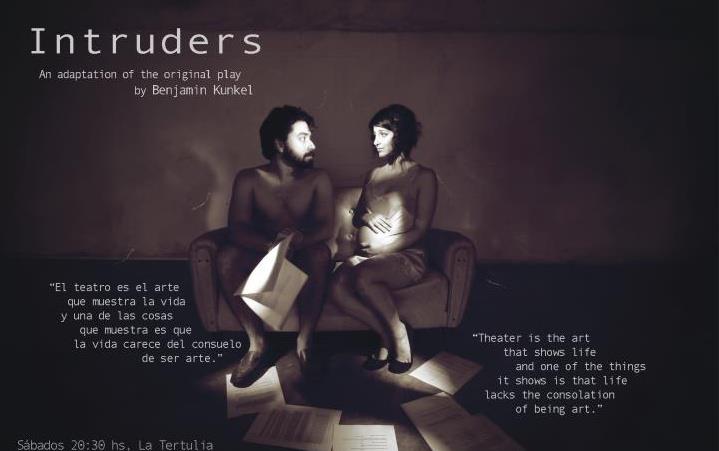 "What a ride. A true journey in self-discovery, emotional depths/limits, every process, even the ones outside of the play but that still surround it, the beautiful bonds created by a group of strangers. Everyone involved has helped me grow in some way. I look back at the person that (by pure chance) found his way to Lian's casting, and the person that walks on stage every Saturday and I barely recognize him. My father would always say, there is no better school than life. Everyone that surrounds me is a teacher and I've had the ultimate pleasure of soaking up the experience through every pore."

— David Maler's thoughts after taking part in "Intruders"
Being able to speak perfect English as well as Spanish, thanks to his Abraham Lincoln School education, David was able to demonstrate his talent in this pioneering play, which is the only contemporary English-language play to premiere in its original language in the Buenos Aires independent theatre circuit.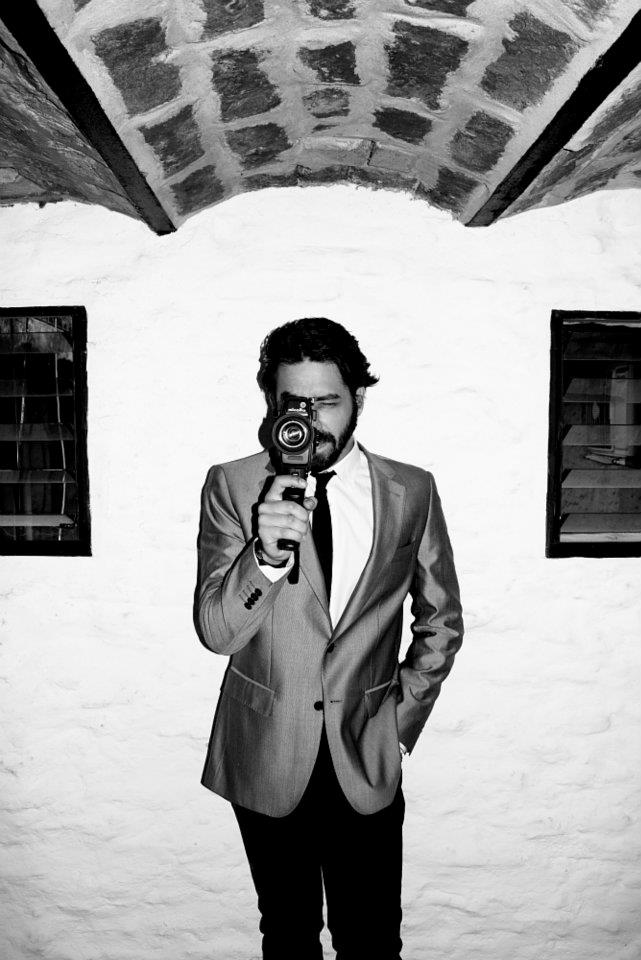 @cdcliving: What is it that you love about acting?
David Maler: The reasons I love acting are similar to the reasons I started in the first place. I think no other craft allows you to work so directly with the essence of the human being. You are in continuous contact with yourself. You are aware of your emotions, so you experience them much stronger. It's like cutting a slice of life, dissecting it and looking at it under a microscope. Everything is larger; we can truly admire its beauty.
@cdcliving: What have you learnt from your experiences and what production has taught you the most?
David Maler: I have learned from absolutely every production I've worked in. Even if not all of them were good experiences, you learn which types of projects you want to be involved in and which ones you don't, but you always learn something. Above all you learn that you can never approach two productions in the same way. That's why I think a good actor's best tool is adaptability. I learned a lot from "Intruders", it was my first big role in theatre, it opened my eyes to a whole other world. But I owe most of my arsenal to Jack Waltzer, who's been my coach since I was 16. An amazing man, not as recognized by most of the world as he should be. A friend of Marlon Brando, he studied with the greats: Stella Adler, Meisner, Strasberg, all of them. He trained Dustin Hoffman, Jon Voight, Robert Duvall, Sigourney Weaver, amongst others and is the perfect example of a man that truly cares about the craft. He could be in Los Angeles charging US$500 an hour; instead he charges us nickels and dimes.
David Maler playing with friend and director Arturo Dickson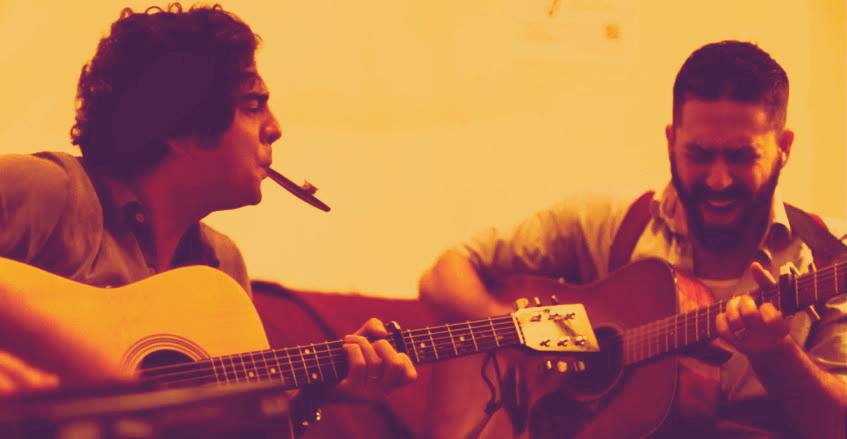 @cdcliving: Which production have you enjoyed most and why?
David Maler: I enjoy most of my productions. I recently shot a music video in Uruguay with my favorite director and one of my closest friends, Arturo Dickson (also an Abraham Lincoln School graduate from Casa de Campo). It was military themed and shot in the countryside. It was freezing and the only way to stay warm was drinking Grappamiel, a honey liquor they make there, so I was pretty much drunk for 4 days. I don't remember much, but I got to drive a WW2 jeep and shoot a shotgun. Plus his productions always have the best catering; he knows what I like to eat.
@cdcliving: Do you prefer working in movies or plays?
David Maler: Movies or plays…Its like playing live or recording. There's two different thrills and enjoyment that comes out of both, I really couldn't say.
@cdcliving: Tell us about American Dreams and an Elephant and your experience directing it.
David Maler: American Dreams and an Elephant has been a real adventure to put on. I met the playwright, Dennis Weisbrot, he gave me the script; I read it, loved the play and waited for everything to fall into place. It's by far the biggest and most ambitious project I've put on. A never-ending learning process. It's different to anything I've ever done and it's my first time acting and directing, I'm anxious to see the results.
This play will be performed every Wednesday at the theatre El Tinglado in Buenos Aires, so if anybody is around that area any time from now until December, and wants to watch the show, you can see David in action. Just call+549-11-4863-1181 and get your tickets.
@cdcliving: Do you plan on taking your acting beyond Argentina?
David Maler: It has always been my dream to move back and forth between countries. I always had plans to move back to the Dominican Republic and start getting involved in the film industry there (always touching base here in Buenos Aires), which has been rocketing the last couple of years. Now, turn of events, I fell in love and am getting married to an amazing person from the Dominican Republic [Nashla Bogaert], so it appears I will be coming back and forth sooner than I expected!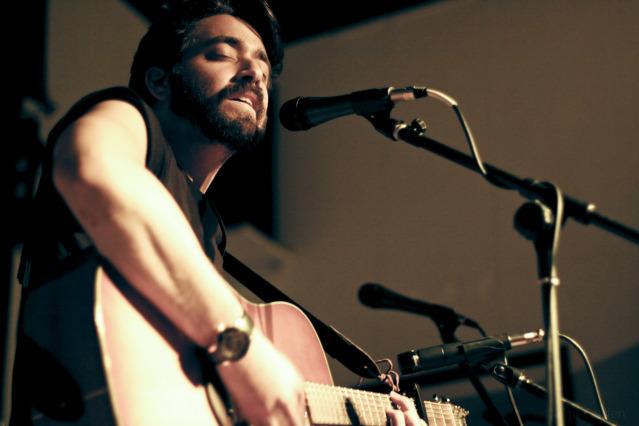 @cdcliving: Acting, directing, is there more in your artistic repertoire? We know you can sing, have you done anything related to that?
David Maler: With music, I'm currently in the studio with Arturo Dickson, Maximo D'Oleo and Nicolas Cordone, recording our Jousting with Giants LP. I try to paint as much as possible. I'm also finishing writing a play that I would like to premiere next year in Santo Domingo. 
It seems to be that we still have a lot to see from this young talent, who has been taking the theatre and film industry by storm and showing that although small, this community carries with it a great amount of talent. We are all very proud of you David and cannot wait to see your productions here in the Dominican Republic.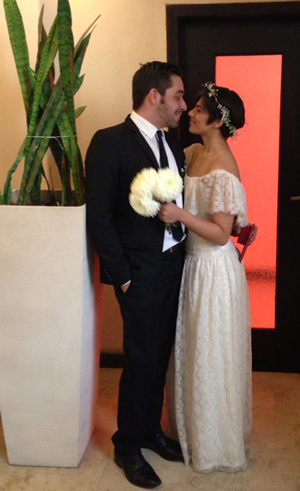 As he said before, David also recently got engaged to another young talent that is shining in the Dominican Republic, Nashla Bogaert. Nashla, stars in the recently released Dominican film ¿Quién Manda?  and will be going to Argentina to marry David this Friday!
CLICK HERE TO READ MORE ABOUT DAVID AND NASHLA'S ENGAGEMENT!