This post is also available in: Spanish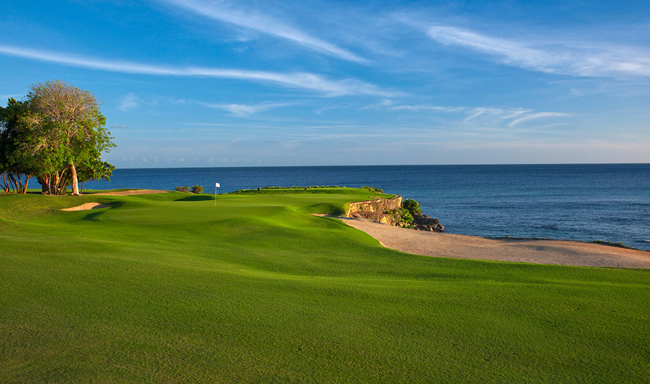 Casa de Campo and the Dominican Golf Federation (FEDOGOLF) invite you to participate in the DR Open Amateur Championship 2014. Surely an opportunity any golfer would not want to miss!
The DR Open Amateur Championship will be played here in Casa de Campo from the 28th of October to the 2nd of November and registration is already open with the Dominican Golf Federation (FEDOGOLF).
Following the success of the DR Open, played for the first time in Casa de Campo in May of this year (click here for photos), the DR Open Amateur Championship is being organised by the Dominican Federation of Golf (FEDOGOLF) with the aim of promoting the Dominican Republic as a golf destination.
The tournament will be played in a "Stableford" format. The mens division has an age limit of 49 years-old and is divided into four categories; A, B, C, D. The age range for the senior division is from 50 to 59 years-old, and is broken down into three categories; A, B, C. The super senior division is for players age 60 and over. There are also two divisions for female players: women 49 years-old and under (womens division) and women of 50 years-old and over (ladies division).
Players who register to take part, will get unlimited play on Casa de Campo's world-class golf courses (Teeth of Dog, Dye Fore and The Links) as part of the package!
DR Open Amateur Championship

When: From Tuesday 28th of October to Sunday 2nd of November

Where: Teeth of the Dog, Dye Fore and The Links golf courses

Room accommodation prices: 

Double occupancy (two people in a room): $US 1,995  p/p
Single occupancy (one person in a room):   $US 2,310
Non-golfer double occupancy: $US 1,490 p/p

Contact: (809)523-8115/(809)338-1004 ext. 224