This post is also available in: Spanish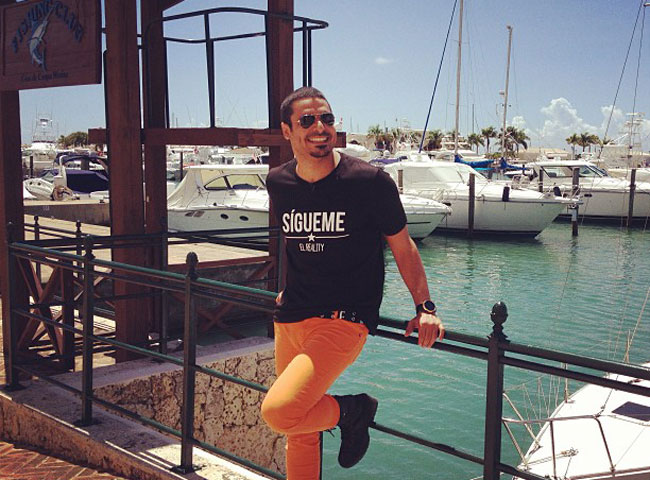 Latin Grammy nominee, Elain, a Cuban singer-songwriter was in Casa de Campo recently filming a reality TV Show "SÍGUEME".
"SÍGUEME" is a reality TV show about everything that happens during the music's creation process; hosted by the Elain. "SIGUEME",  which will be aired on Sundays at 8pm on MegaTV, explores how iconic and emerging artists create their  music, write songs, and find their inspirations.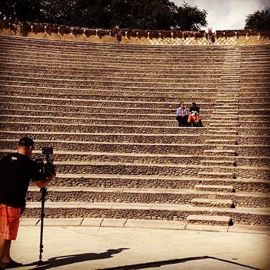 Visiting the Dominican Republic to film different episodes of "SÍGUEME", a visit to Casa de Campo was on the top of their list of unmissable filming locations. Within the resort scenes were filmed at the Marina Casa de Campo, the Casa de Campo hotel, Casa de Campo's famous golf courses and of course in Altos de Chavón.
Now celebrating its 31st anniversary, the Altos de Chavón amphitheater, host to some of the world's most famous artists such as Frank Sinatra, Sting and Andrea Bocelli among many others, was a focal point to the reality TV show which is all about music. On the majestic stone steps of the 5,000 seat grecian-style open-air amphitheater, Elain sat down to talk to Ana Pereya, Productions & Entertainment Manager at the Altos de Chavón amphitheater, who has had the pleasure of meeting innumerable stars over the years.
Although their stay in Casa de Campo was rather brief, Sarah Pelegrin, Casa de Campo Public Relations Manager assures us that Elain had a fabulous time in Casa de Campo and that he will certainly return in the future – perhaps to film more TV shows or even a music video!