This post is also available in: Spanish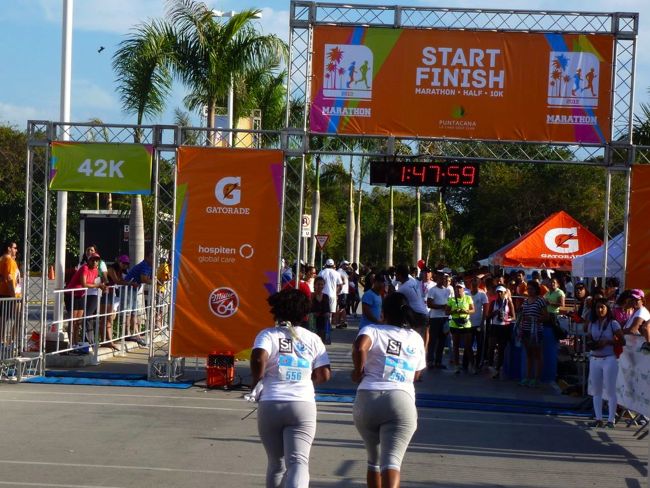 On Sunday, April 7th, 2013 ten enthusiastic and passionate staff members from Clínica de Familia La Romana triumphantly crossed the finish line at the Punta Cana Marathon and 10K. They were smiling ear to ear and greeted by cheering crowds– race nirvana. The accomplishment of finishing (and the bragging rights!) is an unparalleled achievement.
Our participation in the marathon was driven by our desire to lead a healthier lifestyle. Running doesn't just reward the body with physical health benefits, it rewards the mind too! Of course, to reach your potential as a runner and accomplish something "impossible" like completing a race, you need a support group – cheerleaders when you are not in the mood to exercise. Since the end January we have been meeting twice a week after work to train for the race as a group. One Saturday we even walked all the way to Higueral!! The satisfaction of watching each and every participant from the Clínica de Familia La Romana team finish the race they started (in personal record-breaking time!) is something I will never forget.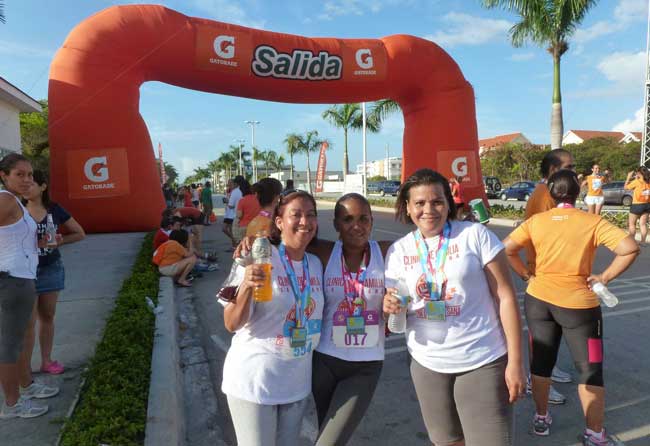 On a more global scale our goal was to raise awareness about HIV-tuberculosis (TB) co-infection, which has been the focus of my research for the past 8 months. The Dominican Republic is believed to have one of the highest rates of TB in the Americas, according to the World Health Organization. It is estimated by some researchers that between 6 and 11 percent of those with TB in the Dominican Republic also are infected with HIV, presenting a dual challenge. HIV-TB co-infection is particularly prevalent in populations with limited resources and limited access to care, which are closely linked to poverty and discrimination. One of the most difficult realities of this urgently needed research is that at present our efforts often come too late. Dealing with the passing of a favorite co-infected patient here in La Romana will unquestionably influence the care I provide to my patients for my entire career.
As I wrap up my clinical research project here in La Romana, I want to say thank you – thank you to the people of La Romana for welcoming me into their lives (shout out to Rebecca and Philip!!!) and to Clínica de Familia La Romana, who became nothing short of family to me during the past year. I will miss everyone dearly and go back to the states singing the praises of the Dominican Republic.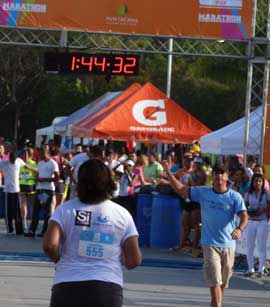 ** Our athletes are sporting T-shirts sponsored by Silgon Inc.! and our trendy shoes were donated by Bucketfeet (bucketfeet.com) – check them out!!
*** It is not too late to donate! Although we reached our fundraising goal, financial support for this special group of patients is always welcome! http://fundly.com/running-for-hiv-research-in-the-dominican-republic
You can find more information about Clínica de Familia La Romana and the services they provide at: www.clinicadefamilia.org.do
This article was contributed by Jorien Breur

Jorien Breur is a fourth year medical student at Albert Einstein College of Medicine in Bronx, NY. She was awarded a Doris Duke Clinical Research Fellowship which allows her to take a year off from traditional medical school coursework and experience clinical research firsthand. She will be spending the upcoming year doing research at Clínica de Familia La Romana and experiencing life in the Dominican Republic.