This post is also available in: Spanish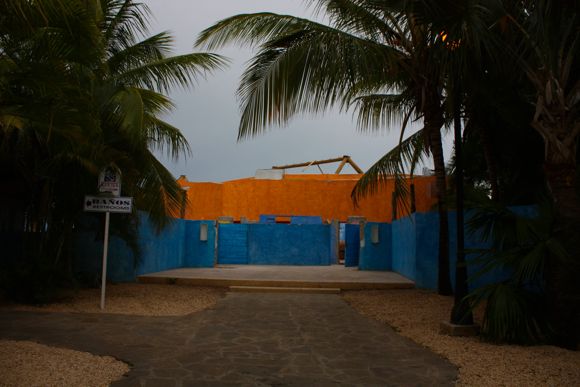 La Palapa in the Casa de Campo Marina has been THE venue for many a decadent charity event or a hell raising party, but now it stands in a very sorry state indeed! The Palapa's roof has been removed!
As can been seen from our photos the Palapa is now little more than bright orange walls – not exactly the great venue it once was! However, the roof has been removed with good reason – it was unstable and is merely being replaced, so no need to panic, the Palapa party scene will continue!
But alas when will it be ready? According to rumors, the roof should be restored by November – just in time for party season! And just in time for the next Praia party – again, just a rumor, but I heard on the grape vine that Praia, the great party planners, who so far this year have brought us the 'Enrique Iglesias After Party', the New Year's Eve party and just this past Saturday the 'Remember Genesis' party.