This post is also available in: Spanish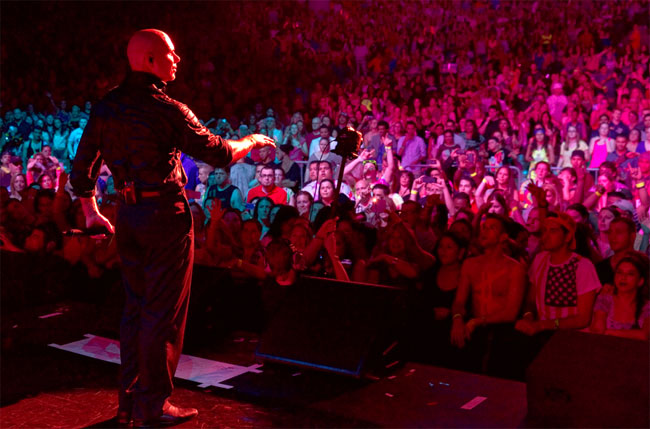 Shout it from the rooftops!! Pitbull is coming to perform in Casa de Campo – and not only that, he is also doing it to benefit the Hogar del Niño!
Xiomara Matos, President of the Hogar del Niño, was thrilled and excited to announce the charity concert to casadecampoliving.com yesterday. "Pitbull is coming", she told us, which following a brief moment of realisation, was followed by shrieks of joy from both Xiomara and myself! What wonderful news!
So having originally announced a potential collaboration between the Hogar del Niño and Pitbull over a year ago… We are thrilled to announce that this long-awaited occasion is now planned and confirmed for Saturday the 21st of September and will take place in the Altos de Chavón amphitheater.
"This will be 100% in support of the Hogar del Niño, our School and facilities, we are very grateful with Mr. Worldwide, whom from the first day he went to "Hogar" felt he needed to do something on behalf of our kids and has been since then trying to pull this one together.  Huuurrahhh for Pitbull! and see you all at the Best Concert Ever!"

 

— Xiomara Matos, President of the Hogar del Niño
In telling us all about the upcoming show, Xioma also expressed her gratitude to Alejandro Lima, who grew up in Casa de Campo, and who is actually helping the Hogar del Niño to coordinate the event with Pitbull.
Pitbull with Sandra Alvarado and Xioma in December 2009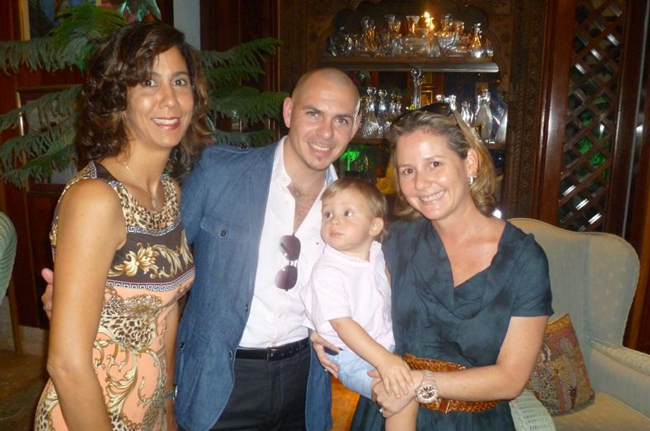 As the event was literally only just officially confirmed yesterday, we will have to wait for news of ticket prices and other details. But for now – save the date!
Pitbull performs for the Hogar del Niño

When: Saturday September 21st

Where: the Altos de Chavón amphitheater, Casa de Campo

Ticket prices: To be announced.. But who cares? How often do you get to go to an incredible concert and give to a incredibly worthwhile charity!?

Contact: (809) 523-8901, [email protected]
Pitbull in Casa de Campo

Pitbull, who's real name is Armando Christian Pérez was most recently spotted in Casa de Campo in December 2011, during the "holiday season", when he was photographed relaxing on Minitas Beach, as well as at Onno's Bar in Altos de Chavón hosting a party for his celebrity friends; Columbian actor, Manolo Cardona and Lazaro Mendez otherwise known as DJ Laz. During this visit to Casa de Campo he is also rumored to have spent time with famous salsero Marc Anthony, who visited the Orfanato Niños de Cristo in mid-December 2011.

Before that we spotted Pitbull partying at the 2011 edition of the Hogar del Niño Fundraising weekend in February, as well as at the Xiomara Menendez's Christmas Café de la Leche in December 2009. 
The Hogar del Niño is a children's daycare and educational center for over 1500 children, located in La Romana town, just outside of Casa de Campo. Children from as young as just a few weeks old up to 18 years old are cared for and educated daily, from as early as 5:30am and staying as late as 7pm.

The organization also provides special schooling to over 75 hearing impaired and blind children, as well as a vocational school where over 235 students receive classes in different areas like: sewing; industrial preparation, installation and electrical maintenance; plumbing and management of computer office programs.

Click here to read more about the Hogar del Niño and their recent events and activities!

Contact the Hogar del Niño on:
Tel: (809) 523-8901 or (809) 556-3181
Email: [email protected]
Website: www.hogardelnino.com