This post is also available in: Spanish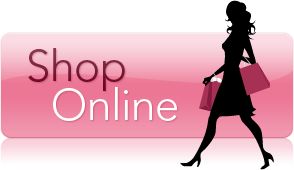 Shopping via the Internet using a credit card. To shop or not to shop? That is the question. The answer is; shop wisely. Below I will be giving you a few tips on how to shop online and still keep your identity.
If possible, get a prepaid Visa, Master or Amex card. Click the following link for more information http://www.credit.com/credit-cards/prepaid/. Also I'm sure your bank has this service. A prepaid card allows you to deposit the amount of money you'll be spending online, you don't need to provide any Social Security number.
You can also use the credit card that you currently own, but please follow these few steps.

1. Make sure the site that you are shopping from has ( HTTPS:// ) in its address, pay attention to the S for secure. Example: https://www.amazon.com

2. Never save your credit card information online, with the excuse that your shopping will be faster the next time around.

3. Banks and credit card companies will NEVER ask you to respond directly to an email communication, or through a link sent to you by email.
Finally here is a  list of reputable safe places to shop:
APPAREL
SmartBargains.com
LLBean.com
Nordstrom.com
JEWELRY
BlueNile.com
SmartBargains.com
CHILDREN
MiniBoden.com
HannaAndersson.com
GIFTS FOR MEN
Amazon.com
OmahaSteaks.com
GIFTS FOR WOMEN
RedEnvelope.com
NeimanMarcus.com
GIFTS FOR KIDS
FAO.com
PotteryBarnKids.com
HOME
SmartBargains.com
WilliamsSonoma.com
Art.com
SOME FUN SPOTS
Woot.com
Like.com
JellyFish.com
Wine.com
This article was written by Moises Alberto Milford

809.853.2367

To read more about Moises and his history as Casa de Campo's unofficial computer and technology expert, click here.

Click on the following, to read previous articles by Moises:

Computer Advice by Moises: Unlimited Phone Calls

Computer Advice by Moises: The Ipad – to buy or not to buy?

Computer Advice by Moises: The Hype about Skype

Computer Advice by Moises: Getting started with Skype!