This post is also available in: Spanish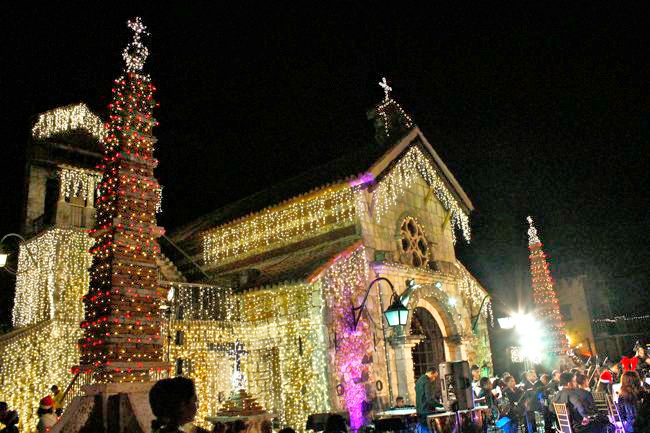 Last Saturday December 13th, 2014, Altos de Chavón burst with light, color and festive spirit as Chairman & CEO of Premier Hotels & Resorts, Claudio Silvestri led the annual Christmas lighting ceremony and thus officially opened Casa de Campo's merry holiday season!
 HO HO HO!
The magical evening started with the arrival of Santa Claus who greeted Casa de Campo's little ones with a hearty HO HO HO, listening to their Christmas wishes and posing for endless photos as he sat in the shadow of the 25 foot Christmas tree which dominates the Altos de Chavón at this very merry time of year.
A flash of light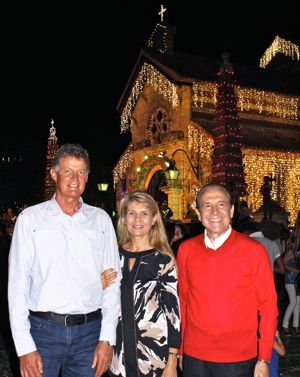 As night fell, the Chavón Plaza buzzed with holiday cheer, as more than 400 members of the Casa de Campo and La Romana society came together with their friends and families for a magical evening.
Acting as the Mistress of Ceremonies was one of Casa de Campo's most beautiful villa owners, Renata Soñé, otherwise known as Miss Dominican Republic 2005, and runner-up of Miss Universe. After welcoming the many guests, Renata gave way to the man who every year makes this beautiful event possible, Claudio Silvestri.
"It is a pleasure and a great honor to welcome you to our traditional Christmas lighting ceremony, for the 6th consecutive year we officially inaugurate the most wonderful season of all in Altos de Chavón and Casa de Campo. Like every year, and thanks to the generous support of the Ministry of Culture and the Central Romana Corporation, we offer you a program full of interesting cultural events. Through until December 31st we have daily activities filled with joy and color to celebrate the magic of Christmas." — Claudio Silvestri, Chairman & CEO of Premier Hotels & Resorts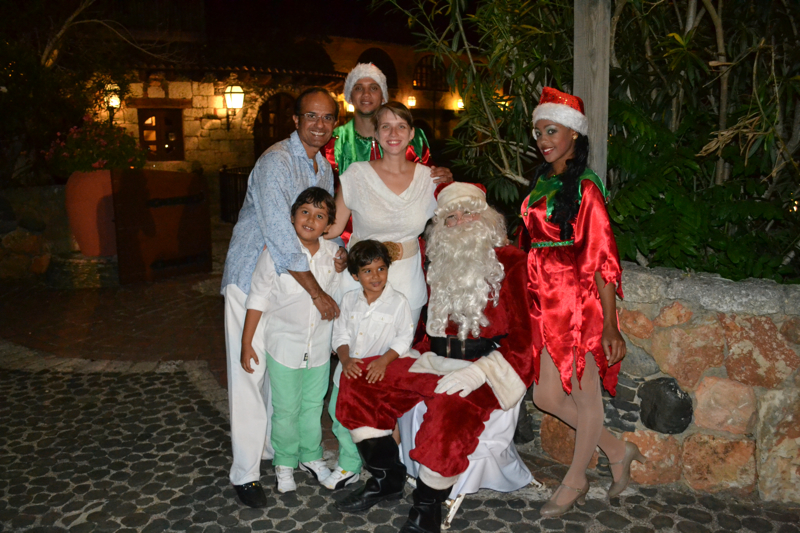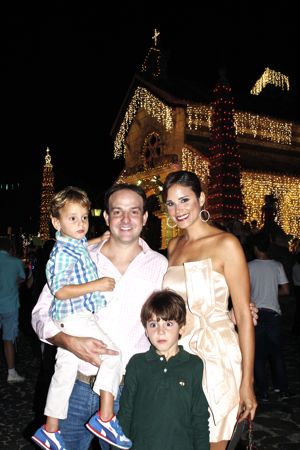 10,9,8,7….2,1 Joined on stage by a number of children from the audience, Renata Soñé and Claudio Silvestri counted down and with a flash of light, the magical holiday season was opened and all of Altos de Chavón glistened as though lit by the light of a thousand stars.
Following the ceremony, Altos de Chavón came to life with a beautiful Christmas Concert performed by the National Youth Symphonic Orchestra and directed by Maestro Darwin Aquino.
A beautiful end to a beautiful night – and the perfect start to the magical holiday season in Altos de Chavón!
Remember that the opening of the holiday season in Altos de Chavón is just the start of the merry schedule of holiday activities in Altos de Chavón! Other events to look forward to include the "Strange Beauty" performance by the National School of Contemporary Dance this Friday December 19th, the ballet "Dance Voices" this Saturday December 20th at the amphitheater, as well as "Rock on the Rocks" on December 27th, and so much more! Check out the complete calendar at www.TODO.fm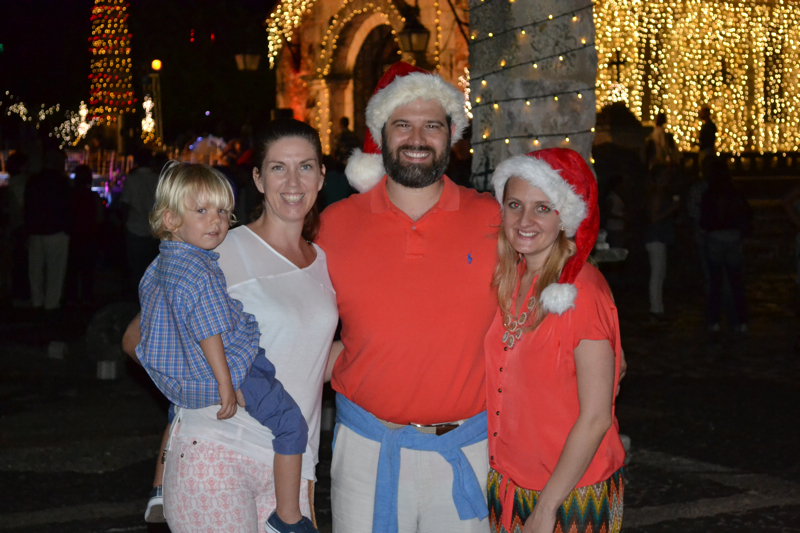 A big thank you to the Dominican Ministry of Culture for sponsoring this magnificent occasion!
The following collection of photos by Alejandro Heredia were taken at the opening of the holiday season in Altos de Chavón in Casa de Campo: