This post is also available in: Spanish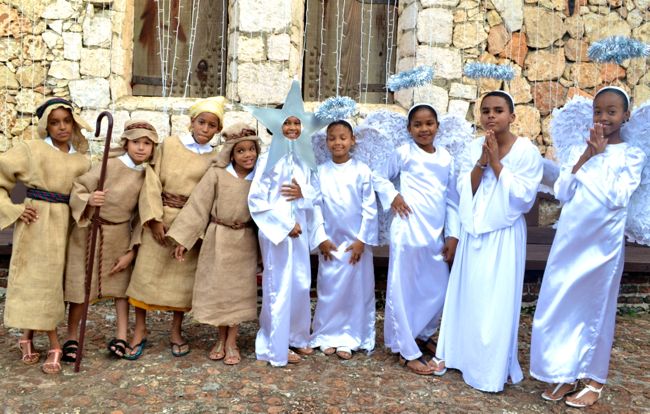 What better way to celebrate this magical time of year than with the Nativity story as told by the children of the Fundación MIR?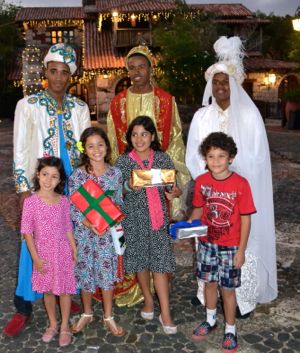 On Friday the 19th of December, a wonderful "Nacimiento Viviente" (Live Nativity) was celebrated in front of the St. Stanislaus Church in Altos de Chavon, by the students of Fundación MIR.
In the audience were many members of the Casa de Campo community, tourists and was especially popular among families with young children
With the majestic St. Stanislaus church creating a magical backdrop the Christmas story was narrated by senior students of the Fundación MIR, while the rest of the boys and girls dressed as angels, farmers, the Three Kings, Joseph, Mary, and many other characters – thrilled the audience with their impressive articulation and acting, complimented by the beautiful singing of the Fundación MIR choir (consisting of an older group of students), who throughout the story interpreted various holiday songs.
The following collection of images were taken during the Nativity play performed by the Fundación MIR in Altos de Chavón: 



The Fundación MIR is a non-profit organization which works to provide education to the children of the greater La Romana area, who are most in need. They run 3 schools; the MIR Esperanza (boys vocational school), the Escuela Tecnica Vocacional Fundación MIR (girls vocational school) and the Primaria MIR (infants school).