This post is also available in: Spanish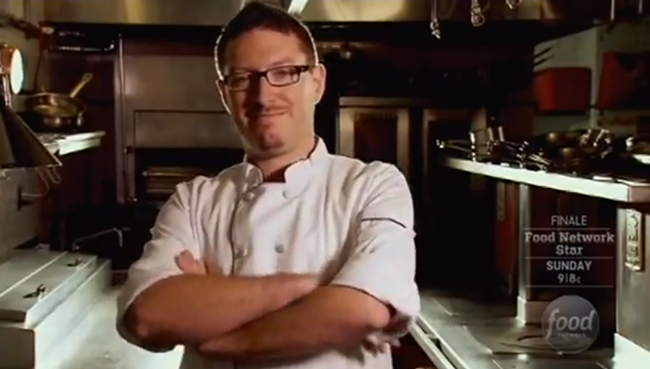 Chef Luca Banfi worked in Casa de Campo for the last 2 years, and now following last week's reality TV debut on "Chef Wanted with Anne Burrel", our favorite chef has now been named as the new Executive Chef of Il Circo Abu Dhabi – Le Cirque's first restaurant in the Middle East.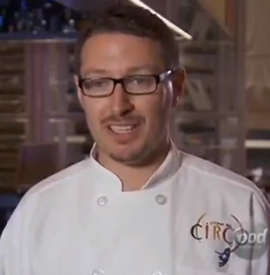 The show aired last Thursday the 8th of August on the Food Network and was brilliant! Having never been much of a fan of reality TV or food programs… I was surpirsed to find myself not only gripped, but actually moved to tears over Luca's plight to win this new job!
"There is no way I'm walking out of here without this job", Luca declared to the camera before even the first tasks had gotten underway! "I'm looking for a chance to showcase my personality through the food, I literally feel I was made for this job," continued Luca shortly before the cooking commenced.
As so began the 40-minute roller coaster of a show, which had Luca and his 3 fellow contestants performing a series of tasks under the critical eye (and taste buds) of Anne Burrel, Carlo Mantica and Mauro Maccioni. In the first task; to reinvent Le Cirque's "Paupiette of Seabass", Luca blew it out of the water with a delicious Dominican-inspired creation using plantain instead of potato and a coconut sauce.
From there on in Luca's performance went from strength to strength (with just a few minor set-backs), culminating with a very pleased Mama Egi (that's Mrs. Maccioni), who in the midst of a rather busy service at Le Cirque ordered a "Veal Piccata" (which was not on the menu), but thanks to Luca's fine skills was declared to be "very, very good".
When the moment came for Luca to be announced as the winner, he was so happy it actually brought a tear to his eye, which was met with hugs all round – and even a very special one from Mrs. Maccioni herself, who helped him into his new chef's jacket, while in the background someone could be heard shouting "welcome to the family!"  
Ready to watch Luca in action? CLICK HERE TO WATCH THE VIDEO!
Congratulations Luca!