This post is also available in: Spanish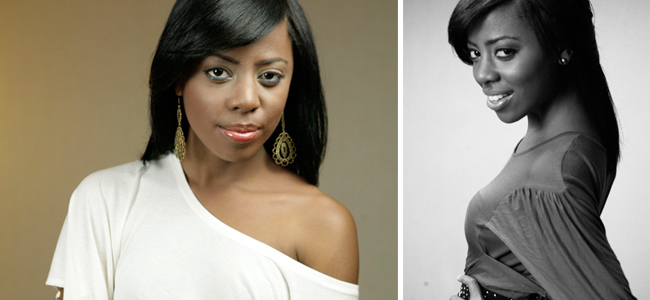 Young adults with a strong desire to excel, in touch with reality and with a firm grasp of what they want are relatively rare in today's society. However, those who work hard and with determination, using their knowledge and expertise, can indeed succeed and become an example for future generations.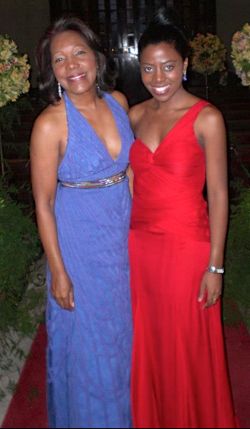 And so here we introduce Mariela Sabino, a passionate young woman form La Romana, who is rather well-known within the Casa de Campo community and in particular at the Altos de Chavón School of Art and Design from where she just graduated – thanks to her outgoing personality and zeal for fashion and communications.
Despite being just 25 years old, Mariela Sabino has already achieved so much. In this interview she tells us all about it:
@cdcliving: Where did you do go to school?
I'm from La Romana and I was privileged to study at the Abraham Lincoln School. My experience at the Abraham Lincoln School was too much fun, I learned a lot, met tons of people who I thank for being such a huge influence in my life. From teachers to students, who I now consider friends and even "brothers" and "sisters".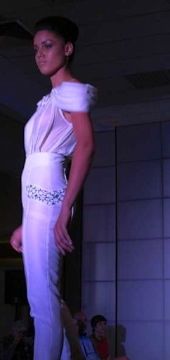 @cdcliving: Why did you decide to study fashion design at the Altos de Chavón School of Art and Design?
I studied Fashion Design in Altos de Chavón from September 2011 until May 2013. Whilst I was in school I was always into the arts, but more specifically I was encouraged by designer Luis Dominguez who I met after graduating and for whom I worked as a professional model. As I started to sketch, I was also guided by Armando Lopez Bircann and Juan Oscar Geraldino who started to show me how to illustrate the female figure… yet I still wasn't convinced.
As I loved to write, produce and had the desire to work in broadcast journalism; films, radio and TV shows, after graduating from the Abraham Lincoln School I went to Santo Domingo to study Communications and Journalism… but always keept my passion for fashion. Which is why I started to work as a Fashion Journalist.
As I now had the knowledge in Journalism, I thought that in order to have more credibility in my articles I should also have the design perspective – because only then would I have a complete overview so that I may become a respected Fashion Journalist.
Now that I have both qualifications, I am only the third journalist in the Dominican Republic who possesses both titles.
With classmates at the Altos de Chavón School of Art and Design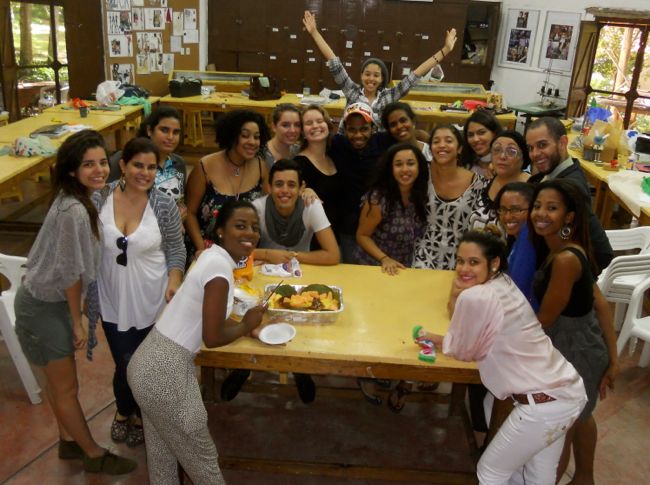 @cdcliving: You have had multiple jobs and internships in and outside the Dominican Republic, tell us about that?
My first internship abroad was with Black Entertainment Television (BET) where I was the second assistant to the Director of Music and Programming, Stephen Hill and I also worked for different TV shows such as 106 & Park and Raising Icons. Later on I worked as a design intern for Nicole Miller, during which I was invited to work backstage for New York Fashion Week and last year I went for a second time to have a complete experience rotating in the different departments. Last summer I also interned with Dominican Designer Joel Diaz Jolibe, he is also a graduate of the Altos de Chavón School of Art and Design.
Mariel Sabino backstage at New York Fashion Week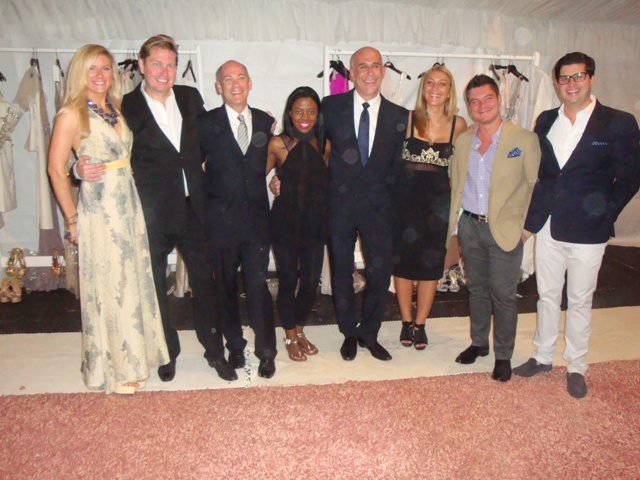 @cdcliving: How was your experience with the people of Black Entertainment Television (BET)?
My internship with BET was incredible. They made me feel so welcome, I fell in love with Hip Hop and most importantly they gave me so much support. When they found out that I was into fashion design they recommended me for an upcoming designers show – in which I presented some of my pieces. This was the first step for me to create my brand, CACAO by Mariela Sabino.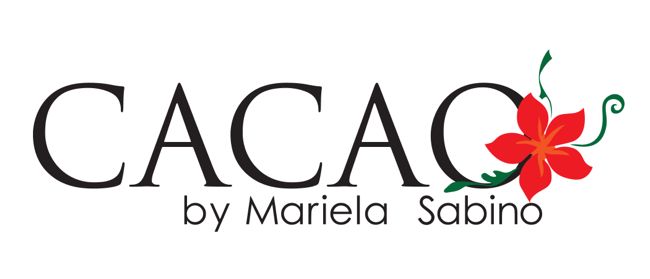 @cdcliving: How is your relationship with Dominican designer Luis Dominguez?
After modelling for Dominican designer Luis Dominguez he turned into my mentor, one of the most important people who has always encouraged me to pursue my fashion design career. Due to his support I designed a collection of bustiers for his store Blus y Camis – my first collection, which I named Ying Yang.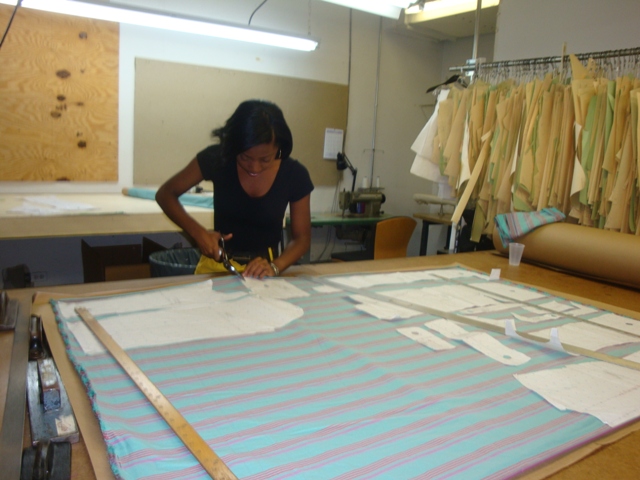 @cdcliving: What are you doing now?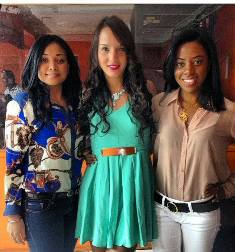 After my experience at Altos de Chavón, I have now been given the opportunity to work for Dominican Designer Jenny Polanco. I'm actually the Image Coordinator for her stores in Altos de Chavón and the Marina Casa de Campo in Casa de Campo, La Romana. I'm also working for a new radio show named "La Movida del Sábado" giving fashion tips every Saturday on 107.5fm and also working with Ivette Rivera, Miss La Romana in her bid to become Miss Dominican Republic Universe 2013.
@cdcliving: Tell us about your first collection
My first collection was named Disco Diva. I wanted to make clothes, which give the women who wore them options by buying pieces within the collection – buying a dress you could have two or three other ways in which you could wear each piece.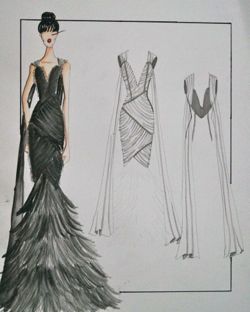 @cdcliving: Why do you like Haute Couture?
Haute Couture to me has a great story behind it. To create a Haute Couture piece, a person must sit and sow very stitch by hand, put their all into making a garment and thereby create a master piece. These pieces of art have a lot of time and effort invested into them and are respected amongst those who appreciate exquisite clothing.
@cdcliving: Any plans to create another new collection?
For now I wish to work for other designers as I have the desire to keep experimenting with what I have already learned through my previous studies, but yes in the future I would love to keep expanding and launching my brand.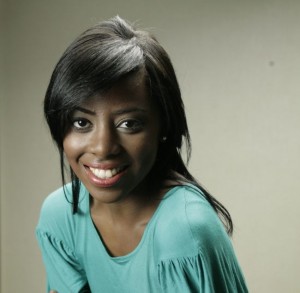 @cdcliving: What have you learned from these experiences?
Studying both Communications-Journalism and Fashion Design has taught me that in any industry what's most important is to always work hard, seeking and pursuing what you really want to accomplish in order for others to support your views and acknowledge your work and skills. You also have to be up to do anything and everything that has been set for you to do because you have to learn about everything in order to then become a multi-tasker. This is something that is very valuable in any industry as you turn into a proactive asset to any company. They're looking for people who have the ability to do what they are told, but also to take action when needed without the need to constantly consult a supervisor or a decision maker.
 Watch out world – here comes Mariela!