This post is also available in: Spanish

Next Thursday the 17th of October, the Altos de Chavón Cultural Center Foundation will open a new art exhibit "Atemporal… como los sueños", by Onice Mejía.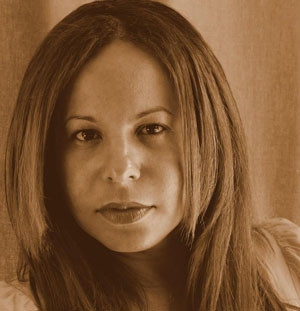 The inauguration cocktail will be held at 7:30pm at The Gallery, and you are more than welcome to join us  with this talented artist and meet with other Casa de Campo owners and friends that share the same passion for art.
"Atemporal…como los sueños. Feelings, desires, dreams have no relevance with time, they do not age, they are beyond eras and trends. They are intangible.

I am inspired by my womanhood, my humanity, everyday life, dreams and desires, as well as the ability to convey my own feelings and emotions through my art.
Chavon is and will be a great experience that gave me all the tools to create and express, to communicate with other sensitive souls. It is a real pleasure and a great responsibility to return to where it all began."

— Ónice Mejía
After the joyful cocktail opening, the exhibition will be open until November 11th. The Gallery is opened daily from 9:00am to 6:00pm, Wednesdays closed.
Opening Cocktail for "Atemporal… como sueños"

Where: The Gallery, Altos de Chavon

When: Thursday October 17th, 7:30pm

Contact: 809-523-8470

For a complete calendar of events visit: www.TODO.fm
About The Artist: Onice Mejía

Onice Mejia is a mother and artist from La Romana.

She first studied art with artist Nilsa de la Cruz, who she defines as an amazing and outstanding teacher and artist. Later she decided to attend a Summer Art Course at Altos de Chavón with Raul Santos as the teacher. Years later she then attended the Altos de Chavón School of Art and Design to study art and illustration.

In her paintings we can appreciate the use of shades created by light and her amazing techniques that take illustration to another level.
We look forward to seeing you there!