This post is also available in: Spanish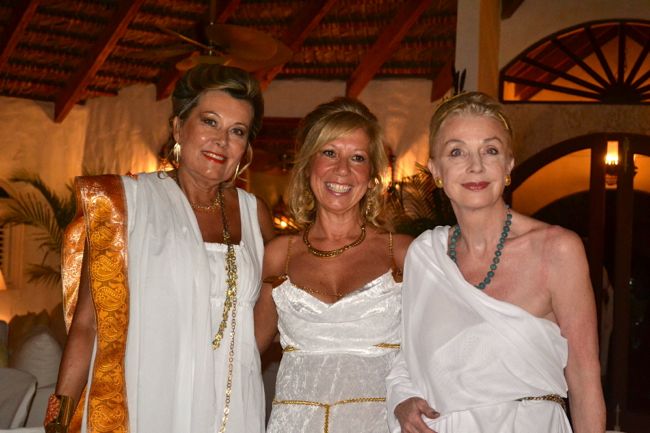 Fun-loving Casa de Campo villa owner Lelli Asch Palomba recently hosted a marvellous Grecian themed party party at her villa in Casa de Campo.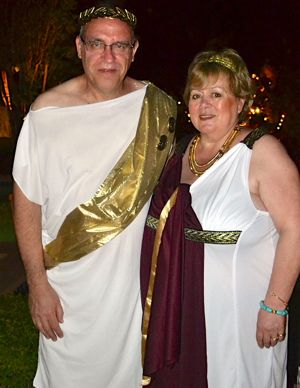 The party was organised in honor of her dear friend Alberto Peretti, former director of Vogue Italia who was in Casa de Campo on vacation, and who now lives in Greece. The celebration united more than 50 Greek gods and goddesses of the Casa de Campo community.
Dressed in fine white and gold outfits, that shone with the spirit of fun and good times, the guests has such a good time… That the evening ended with some of the guests dancing in the pool!
"It was a gathering of almost sixty friends! We had a big Greek buffet in his honor. Everybody was wearing greek costumes and we danced under the z stars around and inside the pool, " Lelli told Casa de Campo Living about the party.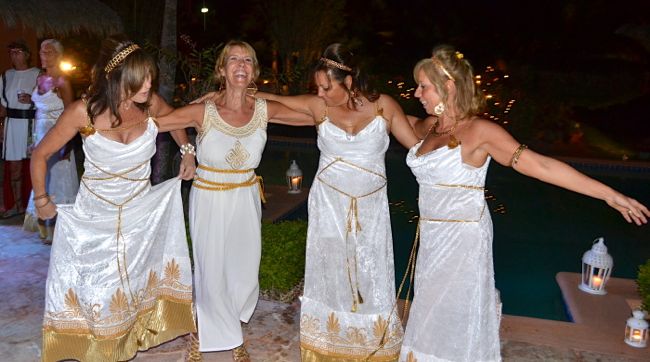 Now that's a celebration!
The following collection of photos were taken at the Grecian party hosted by Lelli Asch Palomba at her villa in Casa de Campo: