This post is also available in: Spanish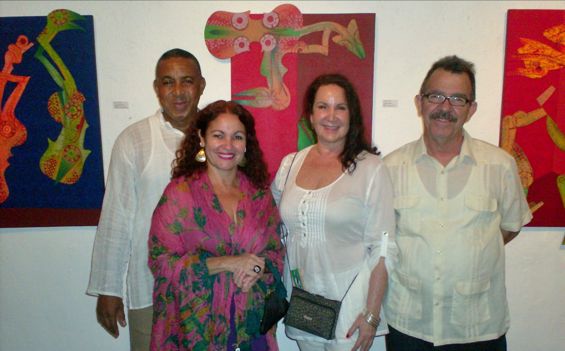 It's been a while since we celebrated the opening of a new art exhibit in Altos de Chavón, so when last Thursday the 8th of September art exhibit "Artistas Cubanos" was officially inaugurated – the celebration was more popular than ever!
Haga click aquí para leer este artículo en ESPAÑOL!
The new exhibit combines the art works of 5 Cuban artists; Oscar Carballo, Ana Maria Nardo, Francisco Sanchez, Carlos Parra, Enrique Ermus and Wilfredo Torres and is a vibrant mixture of paintings, ceramics and sculpture.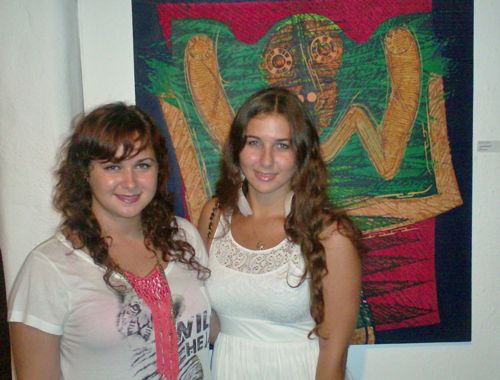 Featuring the artwork of 5 very distinct artists, this exhibition is incredibly varied and unusual. During the inauguration event, the many guests were impressed by the excellent quality, variation and uniqueness of what was on display and, as always were keen to talk to the artists themselves.
Adding an extra dimension to the exhibit were a group of musicians from the Escuela de Bellas Artes (school of fine arts) in La Romana town.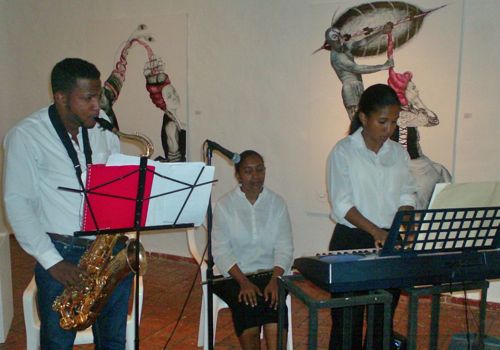 As always the opening of the art exhibit was a jolly occasion, attended by many members of the Casa de Campo community, local Altos de Chavón residents, as well as art-loving teachers of the Abraham Lincoln school and art students from the Altos de Chavón School of Art and Design
Photos used in this article were provided by Martha Victoria – THANKS Martha!
This article was written by Rebecca Hughes, editor of Casa de Campo Living and Casa de Campo's entertainment specialist!

Rebecca Hughes, Editorial and Events Marketing
[email protected]
TEL: 809-523-2045   CEL: 809-949-8906
BBM: 230DA5D1
Altos de Chavón, Casa de Campo La Romana

This article was produced exclusively for www.casadecampoliving.com