This post is also available in: Spanish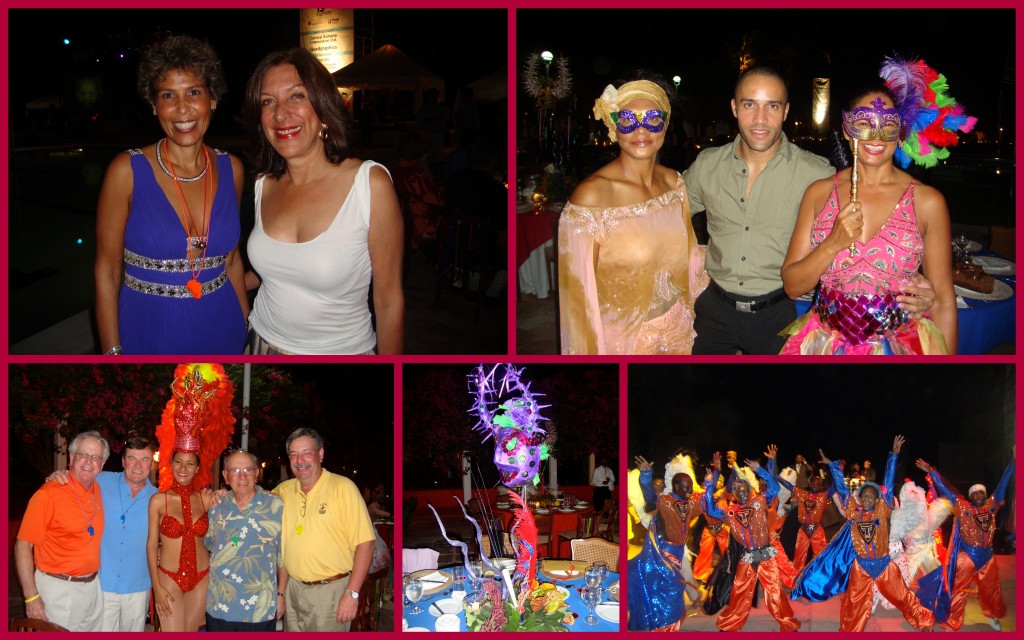 Last Saturday the 13th of February, the Hogar del Niño fundraising weekend final event – the dinner/dance  took place at the La Romana Country Club.
The event was celebrated with the theme of 'Carnaval' and so the entire area was lively decorated with brightly coloured streamers, ribbons, traditional Dominican Carnaval masks and even a number of guests were dressed in 'Carnaval atire!' Adding to the atmosphere and a very welcome surprise for a number of (male) guests were the Carnaval models who were dressed in little more than sequined bikini's with feathers – very glamourous, sexy and certainly eye-catching!
[Remember this Saturday the 27th of February Casa de Campo Living and the Marina Casa de Campo are organising 'CARNAVAL IN CASA' ]
As always at Casa de Campo events the food was delicious, the highlight being roast pig, which had been roasted on a spit all day, I only wished I had more time for eating, but alas I was busy taking photos and socialising!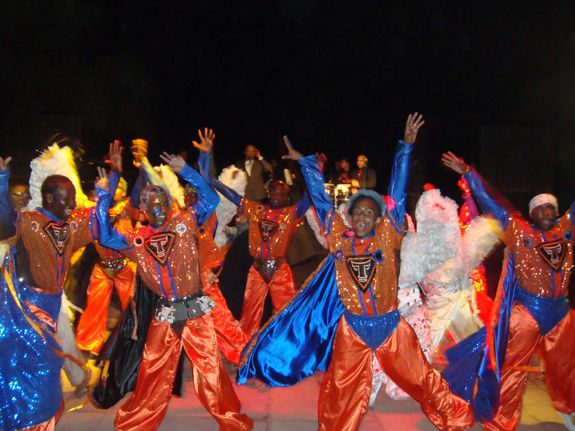 At one point in the evening a 'Comparsa de Carnaval' was performed – a group of dancers dressed in the 'Los Toros de Fantasia' Carnaval costumes danced on stage and even formed a 'conga' line and danced in and out of the tables. Dancing as part of the Comparsa was Susana Joa, who organised the display along with Ricardo Bello and Oscar Grullon who did the choreography.
The Hogar del Niño dinner/dance was a huge success as was the entire weekend of events, which included a tennis tournament, a polo tournament, a golf tournament, a Casa de Campo homes and garden tour and a tour of the Hogar del Niño itself.
Don't forget Casa de Campo Living and the Marina Casa de Campo will be hosting it's very own 'CARNAVAL IN CASA' – a street fair, party and even a CARNAVAL parade with dancing and music…..more info here.