This post is also available in: Spanish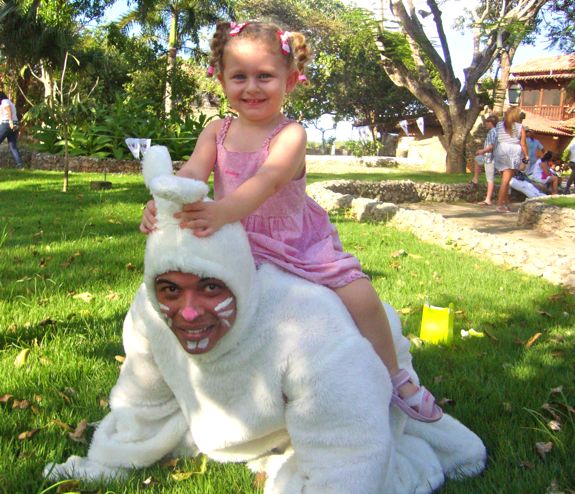 On Sunday the 4th of April (Easter Sunday), Casa de Campo Living joined forces with Casa de Campo and organised an exciting Easter Egg hunt for the children of Casa de Campo.
The Easter Egg hunt took place in Altos de Chavon and started with the arrival of the Easter Bunny, who posed for photographs with the children and played tirelessly in the bouncy castle.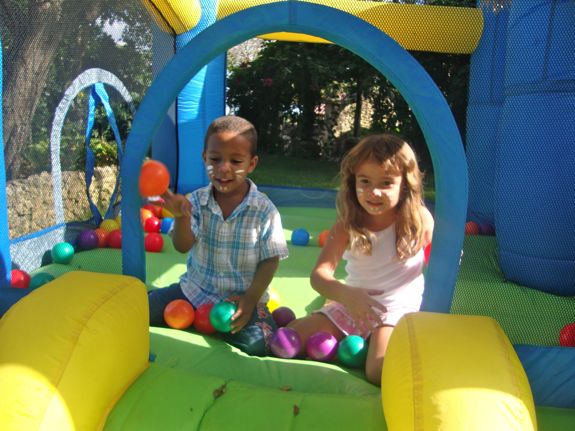 To start the Easter Egg Hunt, I had to explain the rules with a microphone – with the help of some of the children…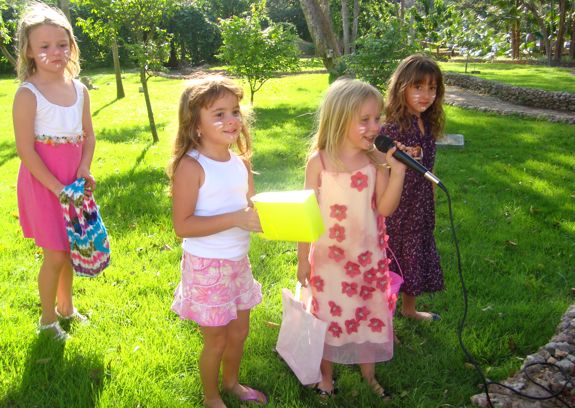 Once the Easter Egg Hunt began each child was given their own basket to collect the eggs in and off they went running around the garden looking for the eggs……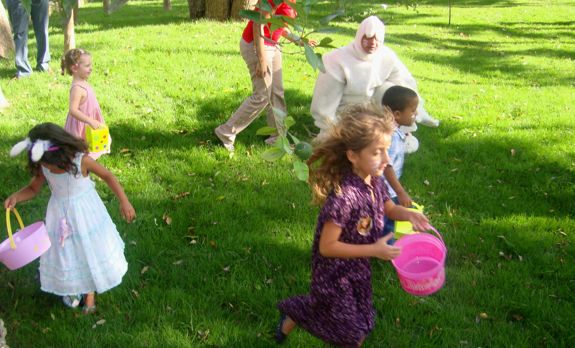 As it was a little difficult to find all the eggs, the Easter Bunny helped….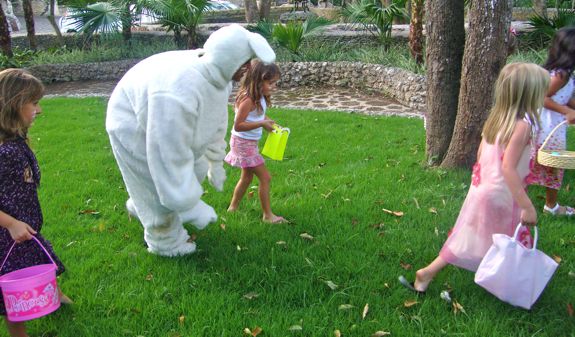 After what felt like several hours of searching, Camila Moreno Fico found the Golden Egg – which all of the children had been looking for, as it meant getting a special prize!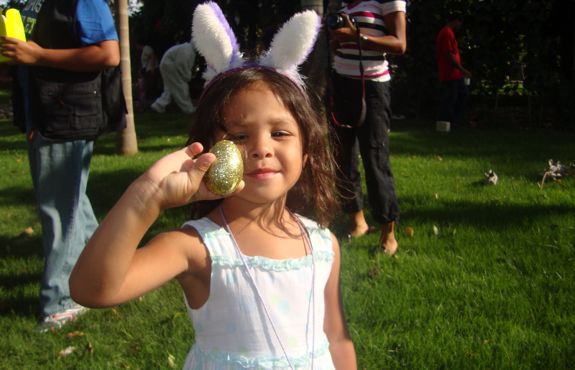 When all the eggs had been found we had a small prize-giving ceremony, where prizes were given out to the children who collected the most eggs, Camila, who found the golden egg and a number of other prizes.
These girls won the prize for collecting the most eggs – they found 34!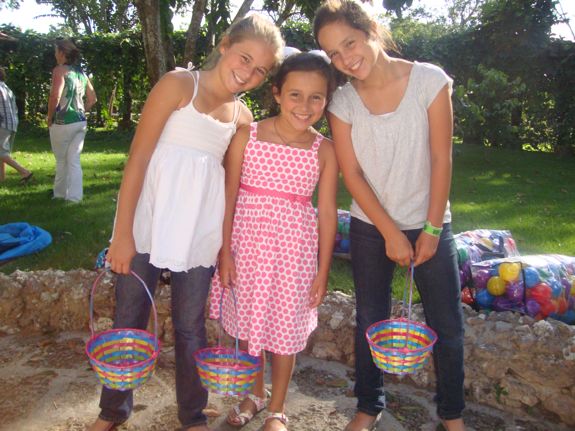 Here are all the rest of my photos taken during the afternoon: