This post is also available in: Spanish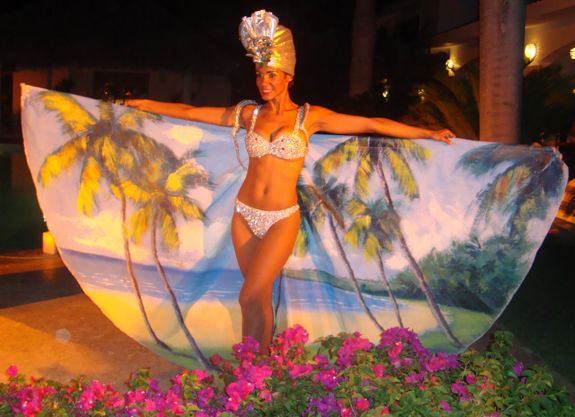 One of the many attractive features of Casa de Campo for meeting planners is the variety of venues for work and pleasure. The resort's management recently hosted a group of top meeting planners from throughout the MidWest United States in conjunction with The Leading Hotels of the World who were on location to scout Casa de Campo for their top clients as a choice meeting destination.
During their stay in Casa de Campo they enjoyed the many pleasures of the resort including: golf on our famed courses, a visit to the shooting center, relaxing on the beach, a Caribbean Sea excursion, and tours of Altos de Chavon as well as of the largest cigar factory in the world: the Tabacalera de Garcia. Then came the final eve…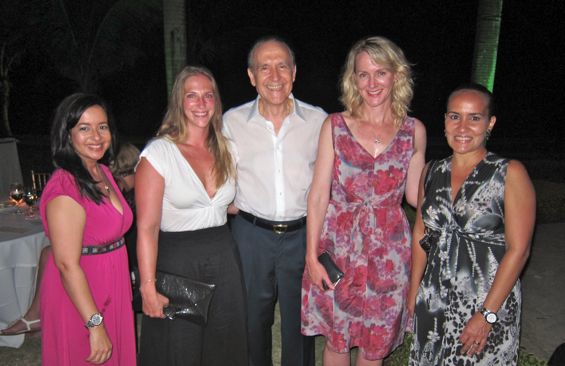 Final events at Casa de Campo are held in a variety of venues: a conference center ballroom, the main pool area, at the beach, the plaza at Altos de Chavon to name just a few. However, due to Casa de Campo's unique accommodation inventory, groups can use one of the villa homes they are occupying during their stay, or secure one exclusively for their final event to provide attendees with that ultimate WOW moment each are looking for. This particular final evening for this group at Casa de Campo was in fact: mission accomplished!
WOW indeed! Alfresco dining in Casa de Campo!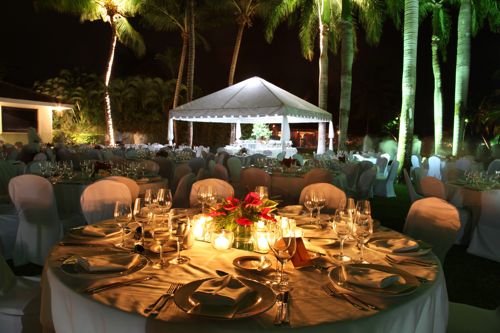 These US meeting planners experienced true Dominican hospitality that featured the rich flavors, rhythms and beautiful dance of this island paradise amid a unique villa home environment. Mr. Claudio Silvestri, president and CEO of Premier Resorts & Hotels, showcased the experience by opening wide the doors of his beautiful Sea-side home. Guests were surrounded by soft music and Caribbean breezes as they dined on fine cuisine prepared by Chef Luca Banfi of the Beach Club by Le Cirque, under a candelight glow and a million stars in the sky.
"Kandelita" was performed around the pool of the Silvestri's Casa de Campo villa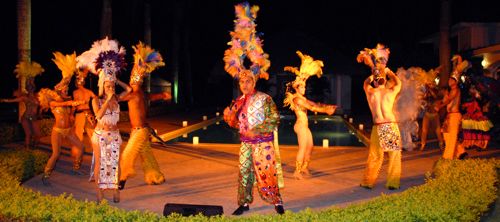 It was during dessert – when the alluring Caribbean rhythms began. The warm smiling Dominican dancers – both male and female – adorned in colorful costumes came from what appeared to be out of no where… to entertain their guests. This is "Kandelita," a mini-version of the extravagant Kandela production seen at the Altos de Chavon Amphitheatre from the November – May season, and available for small parties through the hotels' entertainment department. The 16 performers in Kandelita, resplendent in authentic native costumes took center stage to not only entertain these guests but dance with them too!
This was one "final evening" the guests of this group are sure to remember and perhaps bring their groups, to experience and make Caribbean memories too!
What a show!
Here are photos of some of the guests enjoying the party: