This post is also available in: Spanish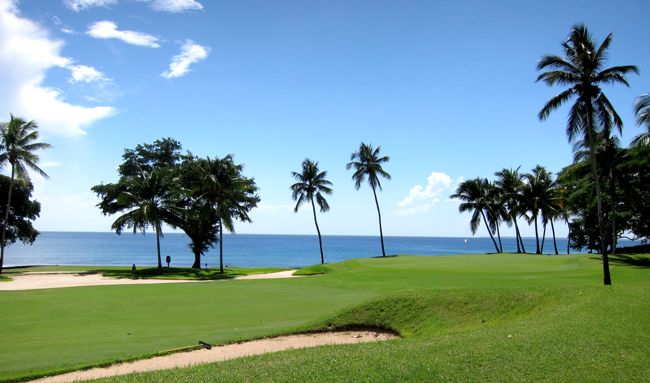 The Casa de Campo Fall Pro-Am golf tournament is just around the corner! Starting this Wednesday the 24th of October, 2012 – this 4-day event is open to all golf professionals and their amateurs who don't want to miss out on a wonderful Caribbean golfing experience!
To be celebrated for the first time in all three of Casa de Campo's famous Pete Dye designed golf courses; Teeth of the Dog, Links and Dye Fore, the tournament will be a 54-hole team event in which three amateur golfers will be joined by a golf professional.
"The Fall Pro-Am was created to give fellow golf professionals from Florida and opportunity to invite close friends to compete and play with them on the best courses in the Caribbean before their season starts."
And to add excitement to this wonderful golfing event, the teams divided into flights according to the total team handicap will be playing the 1st round; one net best ball, the 2nd round will be a net and a gross best ball, finalizing with the 3rd round with two net best ball – all competing to become the overall team champion!
The following is the schedule of events for the Casa de Campo Fall Pro-Am tournament to be celebrated from Wednesday the 24th to Saturday the 27th of October, 2012!

Casa de Campo Fall Pro-Am – Schedule of Events

Wednesday, October 24th

• Arrival and Registration

• Practice Round

• Welcome Cocktail and Dinner Party, 7pm

Thursday, October 25th

• Shotgun Start for the First Round on the Links, 8:30am

• Free evening to enjoy fine dining at the Casa de Campo restaurants

Friday, October 26th

• Second Round on Teeth of the Dog, 8am

• Free evening to enjoy fine dining at the Casa de Campo restaurants

Saturday, October 27th

• Final Round on Dye Fore, 7:30am

• Awards Cocktail and Dinner Banquet, 7pm