This post is also available in: Spanish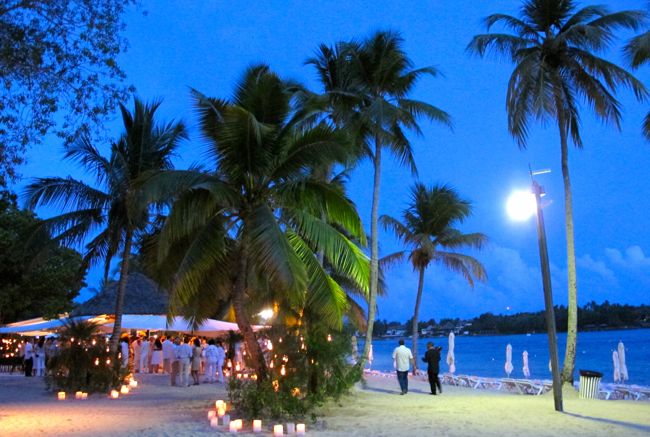 Twilight in Casa de Campo is undeniably beautiful – the way the sky glows a majestic royal blue before darkness falls is simply stunning, and when twilight falls at Minitas Beach at the beginning of a party…….it makes for a great time to take an awesome photo!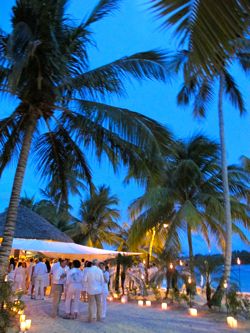 The above photo was taken as I teetered across the sand in my nude Kate Middleton style shoes (uninformed of the flip-flop footwear code), with a traditional rum cocktail in one hand and my camera in the other (always the professional), and I love it – it captures the tropical atmosphere perfectly! (Even if I do say so myself!)
In fact Minitas Beach is becoming an increasingly popular location to host all number of celebrations; such as elegant weddings, the Fundación MIR Magical Splendor for Life and most recently (when this photo was taken), the opening dinner/party for the Leading Hotels of the World Group enjoying their Sales, Marketing and Distribution Conference.
Click here for more photos taken during this fun event on Minitas Beach!