This post is also available in: Spanish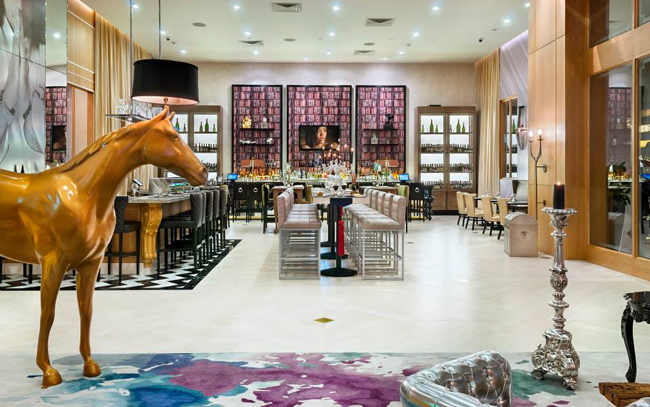 A new restaurant has recently opened in the Hard Rock Casino in Punta Cana. Simon Mansion and Supper Club by Chef Kerry Simon, located within the casino itself (and therefore not included in the hotel's "all inclusive" plan), is certainly worth visiting if you're in the area -for the Rhianna concert for instance-and a great prelude for a night out at the Hard Rock Casino.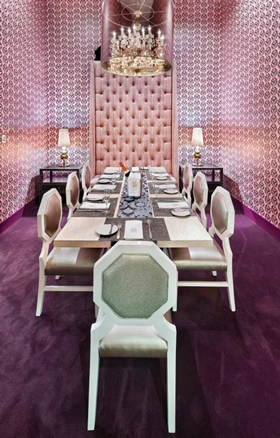 Why? Well having recently had the pleasure of enjoying dinner there, and tasting a good variety of dishes (and a few cocktails), we can confirm that "vale la pena" or in English – it's worth it in every way.
The Simon Mansion and Supper Club by Chef Kerry Simon – the "Rock n' Roll Chef", is a modern American restaurant with California and Caribbean flair. The menu offers an eclectic yet composed menu featuring fresh sushi, innovative appetizers, delectable entrées, dry-aged meats and local seafood. The perfect kind of food to enjoy before a night of gaming in the 45,000-square-foot Hard Rock Casino… or dancing in Oro Night Club.
The Simon Mansion restaurant concept – designed to resemble "a rock star's decadent abode", boasts different areas decked out as different rooms – the bar area is the "library", the central area the "dining room", while the two private VIP rooms are a "bathroom" and a "master bedroom". With an "art decor" look and feel, such as a life-size cow-shaped lamp, and an almost gaudy color scheme, this restaurant offers diners an ambience fitting of any casino in Las Vegas.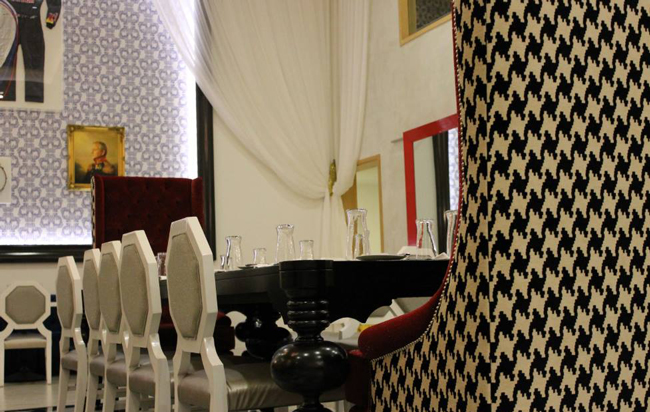 Before we dug into anything, we were persuaded to try the "Ginger Muse" – a delicious twist on the Moscow Mule – and found it was so good, we treated ourselves to a few more throughout the evening – it was Friday after all!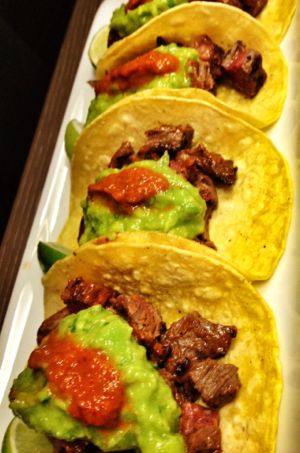 If you're not feeling too hungry, we recommend you enjoy a selection of starters to share, accompanied by that yummy aforementioned cocktail. Amongst the options we tried were Wok Charred Edame (US$8), spicy, flavourful and incredibly morish, as well as the Crispy Rice with spicy tuna. Not a scrap was left once when they took the plates away… a fitting testament to how our taste buds felt about each one.
Perhaps the best item on the menu – or at least our favorite was the Mexico Street Tacos (US$10). It's hard to describe something so simple, but suffice to say – they were excellent – essentially as good, if not better than any other Mexican food we've eaten in this country. They're part of the starters menu, but if you're not too hungry they also make a great option for a light (ish) dinner.
And once you're done with dinner… all the excitement of the Hard Rock Casino awaits you!
The Hard Rock Casino, Punta Cana


So if you're travelling from Casa de Campo, La Romana or even Santo Domingo – why not arrive early (or stay late)and spend some time in the Hard Rock Casino? The 45,000-square-foot Hard Rock Casino in Punta Cana offers the best action in the Caribbean with…

• Roulette, Craps, Blackjack, Poker, Baccarat
• 40 tables
• 400 slots
• Salon Privé (VIP gaming room)
• Poker room
• 5 Star Sports Book with 80 plasma screens
• Oro Night Club

Hard Rock Casino, Punta Cana

Over 18's Only

Slots open from 10am

Table games open from 2pm 'til 3am

(809) 731-0099 ext.4731
hardrockhotelpuntacana.com