This post is also available in: Spanish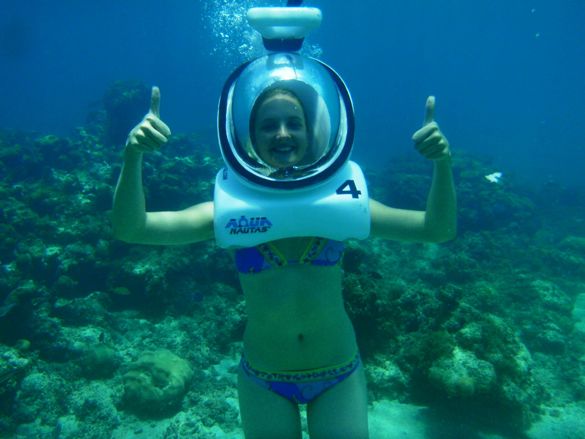 AquaNautas helmet diving is quiet simply a unique and incredible experience – all the fun and beauty of real diving without all the scary, stressful parts!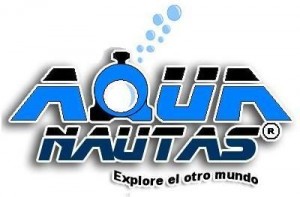 AquaNautas is an international company with branches all over the world and lucky for us there is one right near Casa de Campo – in Bayahibe. Casa de Campo Living was recently invited by AquaNautas to try out this exciting activity, so that we could write a review for you and it was AWESOME!
We all loved the experience and I would recommend it to everyone – the idea seems scary at first, but in reality it's just great fun!
So what exactly is AquaNautas helmet diving?
Helmet Diving is an underwater walking experience – with the use of special helmets you are able to walk around under the water! Helmet diving is just like diving or snorkelling except much easier and therefore more fun – there's no need to worry about complicated equipment and air tanks and you don't even need to be able to swim!!
Our experience:
I can honestly say that our experience of Helmet diving was fantastic. When we arrived we were met by our guide, who explained the helmet diving process and whilst in the comfort of a cute Bayahibe cafe we watched a brief safety video which made everything seem so simple….
After the brief we got into a small boat to be taken to their base – which is essentially a floating platform in the Bayahibe bay, where they keep the helmets and from where you start your underwater adventure!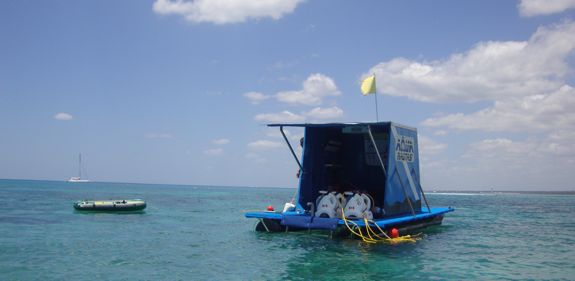 Once we were all safely on the platform, we took off our clothes, put on special shoes to walk on the sea bed and then one by one descended down the steps, helmets on and into the water….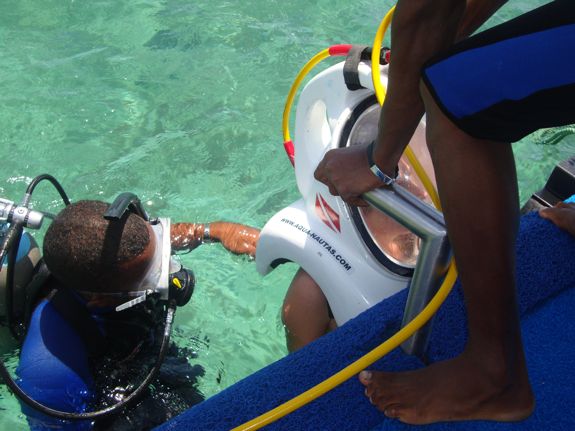 I know I'm making the process seem really simple – but it really was, you literally just put the helmet on and keep going down the steps and da-da you're under the water and breathing normally.
Once we were all in the water, the men (my dad and my boyfriend) were thrilled, jumping and dancing around, whilst us ladies (me and my mum) were a little nervous – it feels so strange breathing underwater that initially I was worried I would stop breathing!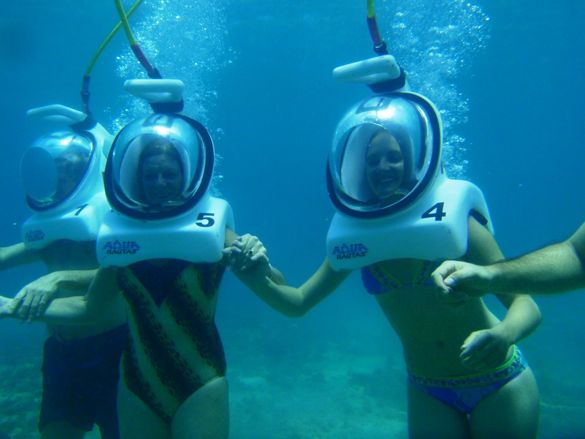 Fortunately, after a few minutes we calmed down and were able to enjoy the experience. Walking underwater feels a little like walking on the moon (I imagine) – you have a different type of buoyancy which allows you to jump and float up and down which is fun and fascinating.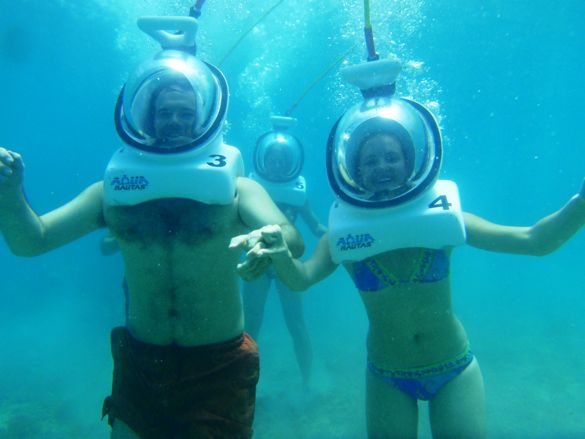 Whilst under the water we walked around, admiring the fish, coral and just enjoying the incredible experience of walking underwater. We were led by a guide wearing scuba gear who directed us where to go, showed us interesting fish and coral and generally looked after us.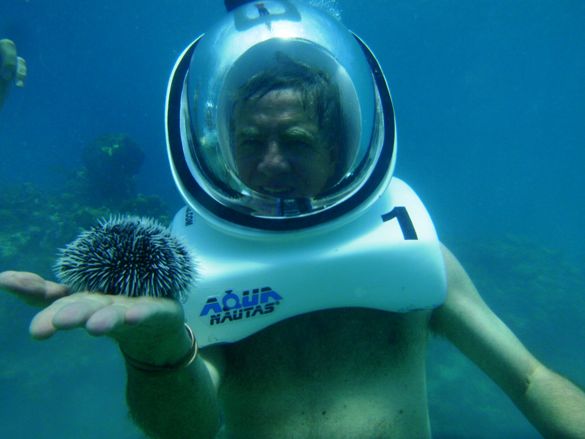 There was also another helper with snorkeling equipment who swam down from the surface to check on us – which made you feel very safe, in fact we were only 3 metres down so being able to see the surface was rather reassuring!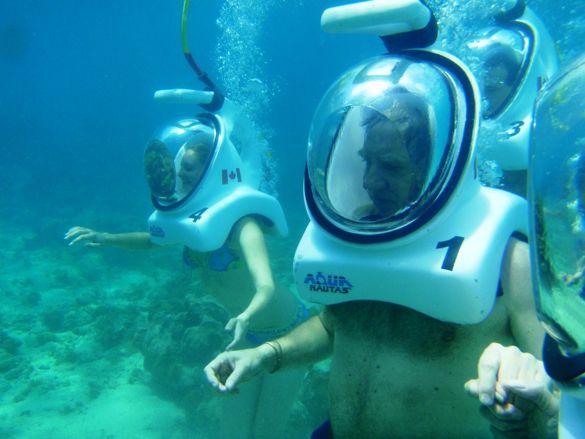 Whilst we were wandering around, our guide was busy taking photos and even making a video so that we have great photos of the occasion!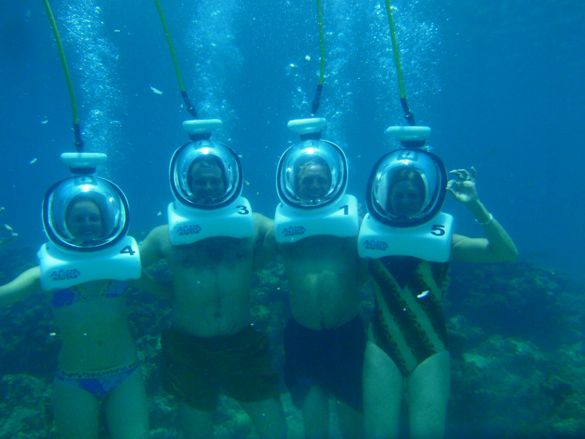 Helmet Diving Bayahibe

Email: [email protected]

Tel: +(1) 829 714 4947
These photos were sent to us by Aquanautas, of some of the sealife you may see on your experience!