This post is also available in: Spanish
A look into love, success, opportunities, and when to be cautious returns this week with Casa de Campo Living's Horoscope column by Yilda Ramírez. Wishing everyone a happy week!
ARIES

This week Aries keep on looking at the word in new ways – having more compassion for others and another dimension for love. It's a good week in love and romance, and for singles. The start of the week brings a financial power struggle though, and mysteries are linked to sex and manipulation. So with mixed luck here, avoid temptations and legal matters because the people around you would not be good partners for the future. Keep an eye out for your reputation. No matter how unsettling Friday can be, you have a lot of luck in matters of your career, so keep your social abilities concentrated on success.
TAURUS

Lifestyle changes, secrets, surgery, and the urge to commit to someone is what's in store this week for Taurus. Your sex life may become more active. The people around you will be willing to cooperate from Monday to Wednesday so try to get a long. It's a week to keep a nice mood and be diplomatic, especially with authority figures. After some disagreements on Friday, the week ends well and you can have a wonderful time keeping social and sending/ receiving awaited emails, because you may have a very pleasant surprise.
GEMINI

Gemini, during this week you will remain focused on your relationships and keep busy with romance, the kids, and even taking risks and gambling – although not everything is easy. The start of the week can bring issues in relationships, indifference and lack of cooperation around you. People can be difficult and stubborn and you might receive mixed signals. The middle of the week can bring you a good partner and a person who's easy to work with. The end of the week is lucky as love is in the air….you will feel upbeat and wanting to get very intimate with somebody. So take the weekend for love!
CANCER

This week starts for Cancer with  a lot of work and responsibilities. Try to get all of your work done; it's better now to be alert at your daily duties. It's a nice start of the week mixed with some bad aspects – it's better to do your job and keep humble, stay diplomatic, and keep your feet on the ground. Romantic involvement with a colleague is possible, but only believe in what is solid. It's not a good week to drive if you have wet road. You can become really intimate with somebody at the middle of the week but this is not a good interval to be too social. The end of the week brings worthy people to your life but you have to investigate first…seek deeply.
LEO

Pleasure is all around for Leo this week! The start of the week can bring luck in love, romance, risk-taking and gambling, but the middle of the week brings may have some bad aspects in store. Open your eyes and be sure the right person is in your life; it may be the time to leave one love and start another. Be cautious until Saturday when you can have lots of luck in your relationships. They'll blossom and you can strike a wonderful deal. Keep faith.
VIRGO

Your week starts at home. Your domestic situation is right now the first thing for you; however, don't start anything at home you can't finish before December 15th. The start of the week can bring false starts and disappointments, so try to find out which is the right direction. The middle of the week is good for romance and beautify your home; it's good for shopping too. Don't become frustrated if things re slow and difficult in your domestic sphere, because the end of the week brings affection and cooperation. You can get a lot done.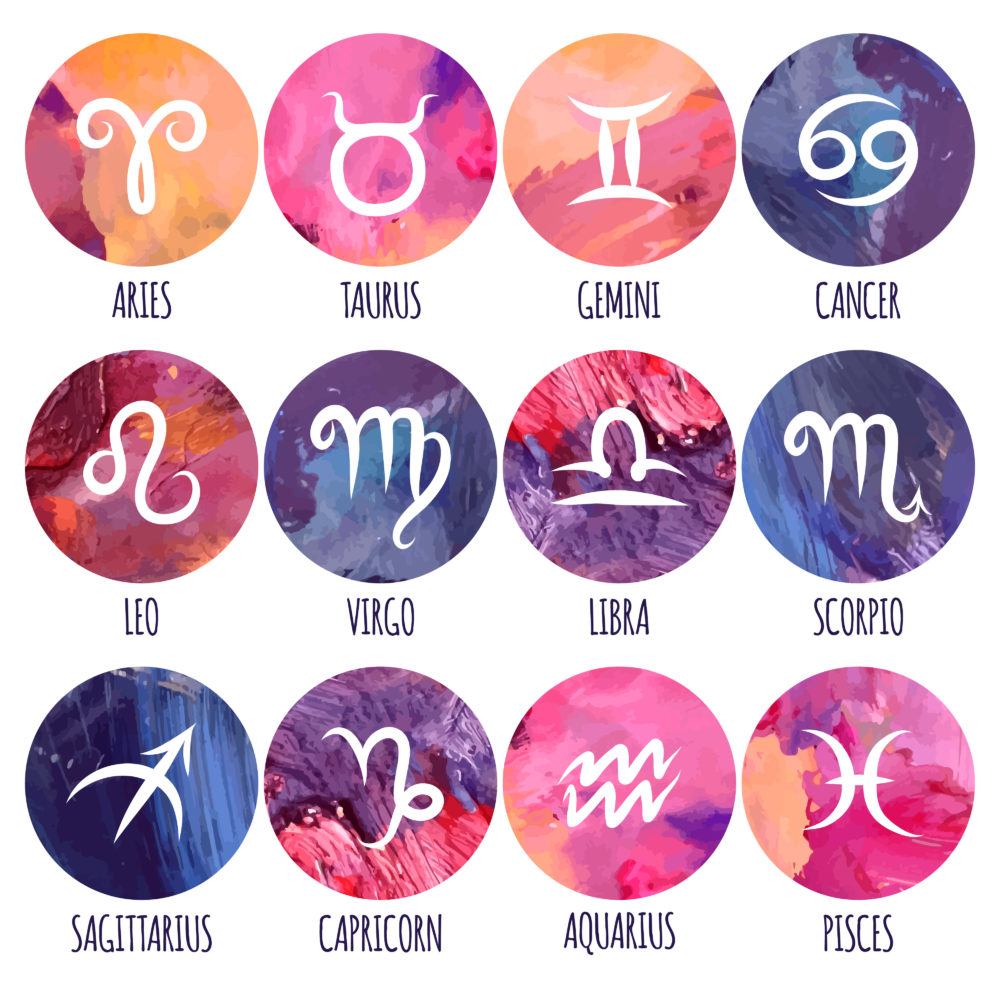 LIBRA

A week for Libra is full of communication and a lot of paperwork. It's a week to be humble and diplomatic because a lot of mixed signals come from others this week. Confusion in love begins at the start of the week, and it's not a good time to become involved in projects that you cannot finish before mid December. Open your eyes and don't do unplanned things. The middle of the week comes with luck at home, with your kids, and in gardening and decoration. If single, love may not be too far away, but Friday is a bit difficult as far as communication goes. Keep faith if stress develops. Saturday things will be better.
SCORPIO

This week Scorpio, keep thinking of money because it's a good time to ask for a raise, and buy and sell. Be cautious as you tend to earn and spend – if you want to buy big items like a car, do so before December 15th but not after! The start of the week foresees spending but don't make impulsive decisions. An atmosphere of frustration can arise. The middle of the week is good for solving problems at home, and you can have a wonderful time at home on the weekend.
Sagittarius

It's a good week for Sagittarius! Feeling energetic and charismatic, you feel optimistic no matter how many obstacles this week brings. You'll be a leader. The week can start with worries about money problems and romance, but no matter what you'll resolve a big domestic problem. Try not to get frustrated or be pushy, not everything is solved all at once. Luck is in store for the course of the middle of the week with love and with your children. This weekend is very enjoyable and full of errands with a hectic agenda so drive carefully. Overall, don't worry; be happy. A wish can come true…
Capricorn

Capricorn, it's a good week for resting, being spiritual, meditating and being humble. Save your money and do not overspend if you want to keep luck until 2017. The start of the week warms your heart, but don't be argumentative over the next few days when confusion of money and home expenses arise. Be polite and wary, otherwise things will not be easy for you. Don't get irritated at everything and give the wrong impression to others. The end of the week brings back optimism. You will be luck in buying and selling over the weekend, but don't begin a project you cannot finish before mid December. Be wise with money, very wise.
Aquarius

A week for Aquarius to keep on being social. You'll be upbeat and very popular so watch your words on social networks. The beginning of the week you can be surrounded by people you like, but at the same time get criticized about the way you spend your money. Gossip may surround you so try to rest and meditate during the middle of the week. Sexual energy and magnetism come your way. Delays in travel and legal matters are possible, but overall it's a weekend to enjoy life and be successful. Wishes can come true.
Pisces

A week for Pisces where compassion is everything. It's a time to move forward with your career, relationships, meetings, partnerships, friends and high profile clients. The week starts in a very nice mood and you are willing to help others. Whatever you begin must have a solid foundation, so investigate. Do not start something after December 9th, act now. If you maintain optimism, things can go well and you will achieve what you aim for. Grab the opportunity for investment.