This post is also available in: Spanish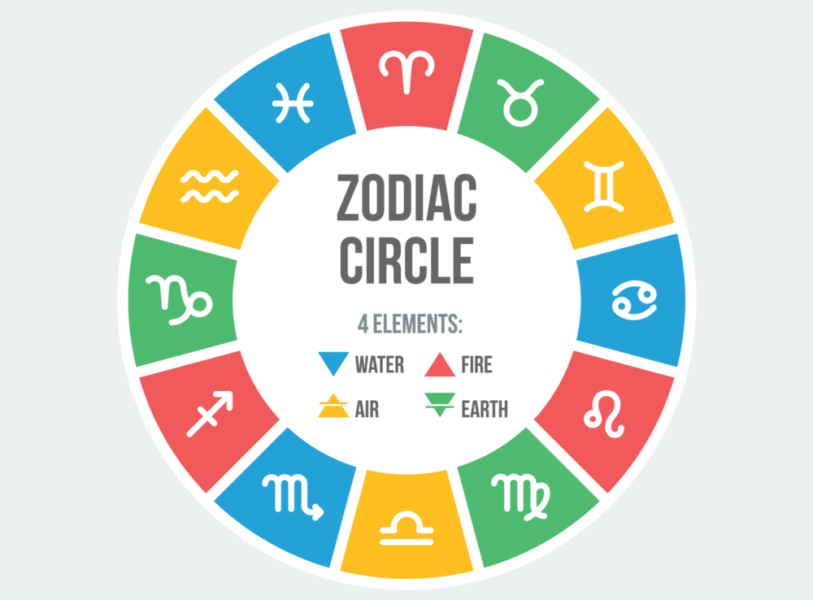 Good news for all— the passing of the retrograde season allows all sun signs to be bold and move forward with their stalled projects, and indecisions. Creativity and new relationships are not only possible, but encouraged!
ARIES

With the end of the retrograde season, the waiting period is over….now you can move forward with career plans and projects. It's a week full of movement for you, mixed with a lot of planetary aspects. Tackle chores and do your paper work, but cooperation will be needed to overcome hurdles. Keep your cool and act ethically, because being rash is not an option this week. Your week is full of short trips, social media and communication, and responsibilities at home. Take quality time for the family and for your hobbies too. This light energy also makes for taking risks, just remember to be grateful and smile.
TAURUS

The frustrating waiting period of the retrograde season is over, and you can move forward with the plans and projects you had been waiting for the right time to execute. Legal matters and travel are favorable for you right now, along with love and changes in your daily routine. It's a week where luck is mixed and timing important—especially in matters of money. Concentrate on the way you make your living. It's important to be cooperative to avoid unpleasant situations. Keeping your cool and an open mind will be key in overcoming potential hurdles and disappointments. Just remember to communicate if tension arises between brothers or neighbors. The weekend is for the home with luck in gardening and repairing your house, sharing with your family and elders.
GEMINI

A week to start getting back into shape, Gemini. The retrograde season has been hard on you, as you've feel tired and sometimes frustrated, now you can start new projects and make decisions. Be ready for both criticism and applause, remembering you're not a silver coin to everyone. Be authentic and proud of who you are! Relationships progress smoothly with feelings of energy and positivity at the start of the week. Don't let others put you down, open your eyes and be aware. Get professional advise, if necessary, not succumbing to unjustified pressure. It's a good weekend for short trips and visiting friends or family. Be sweet to your loved ones and others—send that text message and communicate!
CANCER

Delays and frustrations in your relationship sector end this week as the retrograde season is now over. It's been hard trying to communicate and understand people this period, but now others also feel better and are more approachable. Marriage, contracts, and any kind of serious relationship is under the microscope now, so read the small print and act firm. This week starts with you feeling energetic and positive, and that you're ready to make decisions that can change your life. Keep faith to attract good energies to you. You feel lucky sometimes, and then self pity, as situations confront you. It's a weekend to take care of money matters as luck is wonderful here for you. Go after people and situations that you can take to another level in lifestyle, self-esteem, and investments.
LEO

It's a good time to start a diet and exercise regime, as well as end bad habits. The retrograde period is over so you can begin all the new projects you have in mind.You start the week feeling light and flirtatious, ready to meet a new romantic interest. Your self-esteem is very high so take advantage of this energy and act—don't wait for others to push you. It's not a good idea, though, to mix business with pleasure. Just keep that in mind. Luck is mixed mid-week as you can get good and not so good surprises, all relating to relationships. Be loyal and trustable, but also open your eyes to unethical practices in business. Relax and rest if you feel irritated, avoid confrontations and keep your cool. Stay home if need be, these are not the days to be in noisy places. Over the weekend, you'll feel productive to accomplish almost everything—so make those contracts and get to it!
VIRGO

Cancelled appointments, delays and frustrations, they're all over! The retrograde season has passed, making it a good time to start new creative projects. Feeling romantic and dreamy, you might have your eyes on someone outside of your marriage—it would be a mistake with regrettable results! Not a good choice…at least for now. This is a good time to solidify unions, make profitable contracts for your company, and being serious about your job, showing others how trustable you are. The week holds a lot of mixed energies which you can note in people in higher positions than you. Avoid confrontations and follow directions as this is the best way to deal with those situations. Being cranky and temperamental is never ideal. You'll continue to feel flirty and courages throughout the week as you're ready to accomplish anything. It's time to take action and make your dreams come true! The weekend is for meditation and rest, read a book or go to the beach.

LIBRA

Retrograde season affected you in many hard ways for your home sphere. The good news is that this period is over and times of indecision, mistakes, delays, and frustrations are past. Take a breath and charge ahead! The week included mixed energies, at times feelings of cooperation and later resentment. It feels as though everyone around you is feeling low and temperamental. Be proactive and effective, without causing tantrums, because maintaining diplomacy helps you overcome hurdles. Legal and international matters, as well as travel and dealings with people overseas, are highlighted this week. It's time to keep an open mind and listen to others, thinking twice before making a decision. Good and lighthearted energy makes sharing time with friends and romantic relationships possible. Be happy.
SCORPIO

The end of the retrograde season is going to make your life a lot easier! The constant misunderstandings of your daily life are now over. Life takes on a different speed. It's time to start new projects and actions in publishing, social networking, and writing. Communication becomes easier and lighter. Altercations with brothers and neighbors can be resolved. Make peace. You start the week feeling dreamy and compassionate, ready to make big lifestyle changes. You may feel attracted to the occult and hidden, mysteries and extramarital situations. Hold on to perspective and remember only you can decide what you really want and what works for you. This week has a tricky kind of energy to it, may be best to keep your opinions to yourself in order to maintain peace. The weekend holds luck and optimistic energy for making headway in your career. Your reputation and social standing are vital right now.
SAGITTARIUS

The end of the retrograde season is good news, Sagittarius. That situation regarding your money and assets is now more clear. Keep your self esteem high and believe in yourself. Stay away from bad energies around you, even if they come from your friends. It's a good time to move forward with new projects and businesses, augmenting your bank account. With ups and downs in relationships, it's a week you should count on yourself. Relating and trying to help others can be fruitless. Be diplomatic and wise, thinking before you speak. Check offers twice and references if you are closing a financial deal. Match up the numbers. Waiting until the middle of the month is advisable for big-money transaction. The weekend is for travel, education, watching Discovery videos and freeing your mind. Open your heart to other cultures—the world is only one.
CAPICORN

With the end of the retrograde season delays and postponements are now over, Capricorn. That feeling of walking in the clouds is a weird and confusing situation for an earth sign like you. Make good use of your time and don't procrastinate, take advantage of the good astral energies that are helping you now. The week starts with cooperation from others, so solving problems around you will be easier. Ask for professional advice if needed and don't get into an unnecessary mess. Serious relationships, marriage, and contracts take center stage midweek. Open your eyes and don't take too long to point out a mistake. It's a week to avoid hasty decisions and making harsh comments; keep your cool and be wise. Believe it or not, the weekend is excellent for work. Good energy and cooperation in the work place are key. Get what you need for the office, or work, and bring harmony to life with colleagues.
AQUARIUS

An end of the retrograde season finalizes the period of disappointments. This has been a hard period, but it's time to keep believing and hold onto faith, Aquarius. Being spiritual and charitable is engrained in you. If you don't find yourself aligning in this way, you're not on the correct path. This is not a matter of the material world, it's something beyond. You'll experiences ups and downs in relationships this week, romance is in the air but go slow. Tackle chores and stick to a routine midweek when obstacles arise. Don't get into arguments with others; be the leader by remaining calm. It's a week that you need to keep perspective, and think twice before making a quick decision. This weekend, make new connections and share in happiness. It's time to smile.
PISCES

No more delays, Pisces! As Mercury is turning and life recovers its shine, the retrograde period that brought indecision and career delays is over. Be optimistic about your future and remain confident in your dreams. The week begins with repairs in your home sphere, dealing with family issues and domestic problems. Try to keep your cool if people around you are irritated and harsh. Be the pacifier—it's not a time for conflicts, but for being proactive. Mid-week, romance is in the air but with mixed signals that may make you very confused. Keep it slow and light. Avoid taking big risks and gambling so you don't suffer regrets later on. Keep focused on your goals and sidestep any distractions. Take advantage of the lucky energies of the weekend and finalize activities that were stalled. Stop procrastination and you will have no regrets!