This post is also available in: Spanish
Never a better time to be prepared and to open our eyes to reality. Show yourself and others that you can be strong and rational. Learn what to do in this week's column by Yilda Ramírez.
ARIES

A week that holds a lot of positive energy for you, Aries, where matters of career, reputation, and prestige come to you. It all depends on how willing you are to follow your dreams. Don't let an excess of energy cloud your mind. Think judiciously about your long term goals. Your self-confidence and positivity will attract others,  but this doesn't mean you can trust everyone. Keep your wits about you and be observant of people and situations. It's a time to pursue your career goals; you will shine…literally! The week starts in a positive way as bosses and authority figures are supportive, and your self-confidence scales to new heights. It's a matter of being smart, avoiding problematic and controversial people, and situations that can put your public image at harm. Social delights are present midweek, and you will feel lucky and energetic. Women in your life will play important roles, friends are supportive, and social networking increases. You are ready to work as a team member. The weekend is for rest and meditation; be charitable and humble; be a humanitarian and grateful. Listen carefully before you act.
TAURUS

A week where higher learning, legal matters, and travel are in your realm. You will feel attracted to people working in charitable organizations, hospitals, and medicine. Appearances can deceive so be watchful of groups that can harm your reputation. A female presence is strong this week, as is sharing time with people from a completely different background than you. The week's beginning opens you to meeting foreigners or traveling, and like a detective, you'll also be able to solve mysteries. Temptation is present so don't let others pressure you into unethical schemes. Business with foreigners is possible mid week as you discuss plans and deals with companies overseas. Lifestyle changes are present and your cash flow improves. Legal matters and charitable purposes come at the end of the week and you feel attractive and confident. Help others during this time.
GEMINI

A week where you continue to be lucky in terms of your career, reputation, and prestige. You may become involved in a group that pursues a charitable goal, but at the same time you feel a little bit insecure about the true intentions here…don't let other manipulate you. Reject getting involved in situations you don't feel are appropriate. Trust your gut, because your intuition is smart these days. Dealing with legal matters and persons abroad is highlighted this week; you can see who is there to help you… or not. The week begins with a confusing energy and you feel others are sending you mixed signals. It's a time when you should watch the people around you, and avoid hidden matters regarding loans, cash, or financial projects. Remain a little skeptical. Follow your friends and be social midweek, send messages and communicate. It's a good energy for working as a team. The weekend is good for giving your mind a break. Meditate, exercise, detox!
CANCER

A week when close friends can bring clarity of mind, Cancer, regarding your professional life, public reputation, and self-esteem. It's not a week to be argumentative or to make decisions in haste. The women in your life play a potential role here. Try not  to confront others as you can face strong emotions from someone else. If you're needing to have an important talk with an authority figure, hold your breath and DO IT! Keep your cool and protect yourself from being affected by situations out of your control. Act courageously and avoid being manipulated. The week begins with career matters at the forefront, and potential communication with higher ups may get easily out of hand. Don't let others hurt you; be spiritual and charitable. The weekend is for friends and socializing, sharing and communicating. The opinion of people closest to you can do wonders for bringing light to a mystery.
LEO

Don't let circumstances of this week knock you down, Leo. Powerful energies are coming your way. Remember that problems are just the absence of hope, so it is better to keep your cool. Take care of your health and seek professional advice if needed. It's not a great week to shine, but to be smart and knowing that the calm comes after the storm. The week begins with a difficult situation emerging at your work, something isn't right. Don't get distracted, and take it easy as decisions made too quickly will profoundly affect your home sphere and financial life. Solve urgent situations immediately. In midweek's powerful energies and confrontations, be effective and coherent. It's important to watch your back. Short trips, cousins and siblings, and communication in general fills your weekend. You feel protected and supported, and can unwind.
VIRGO

A week to be clear with yourself, as you are not sure if you want to continue pursuing the same goals regarding partnerships. Looks like you are disappointed with your marriage, contracts, and/ or legal dealings. You had been concentrated on your career and professional life, but these days events can take the rug out of your feet in terms of love and your domestic sphere. Feeling that your foundation is moving, its wisest to stay alert. The week starts with feelings of disappointment with your close relationships— you are bored, sad, tired of the routine. Tension must be building with young people around you. Chronic habits must stop, and keeping your practical instincts in shape. You can confront difficult situations. It's a good week to detox your body and soul. Midweek, temperamental young people around you can take you by surprise with their behavior;  be ready to offer help as is absolutely necessary. Expand your knowledge this weekend by exploring other cultures.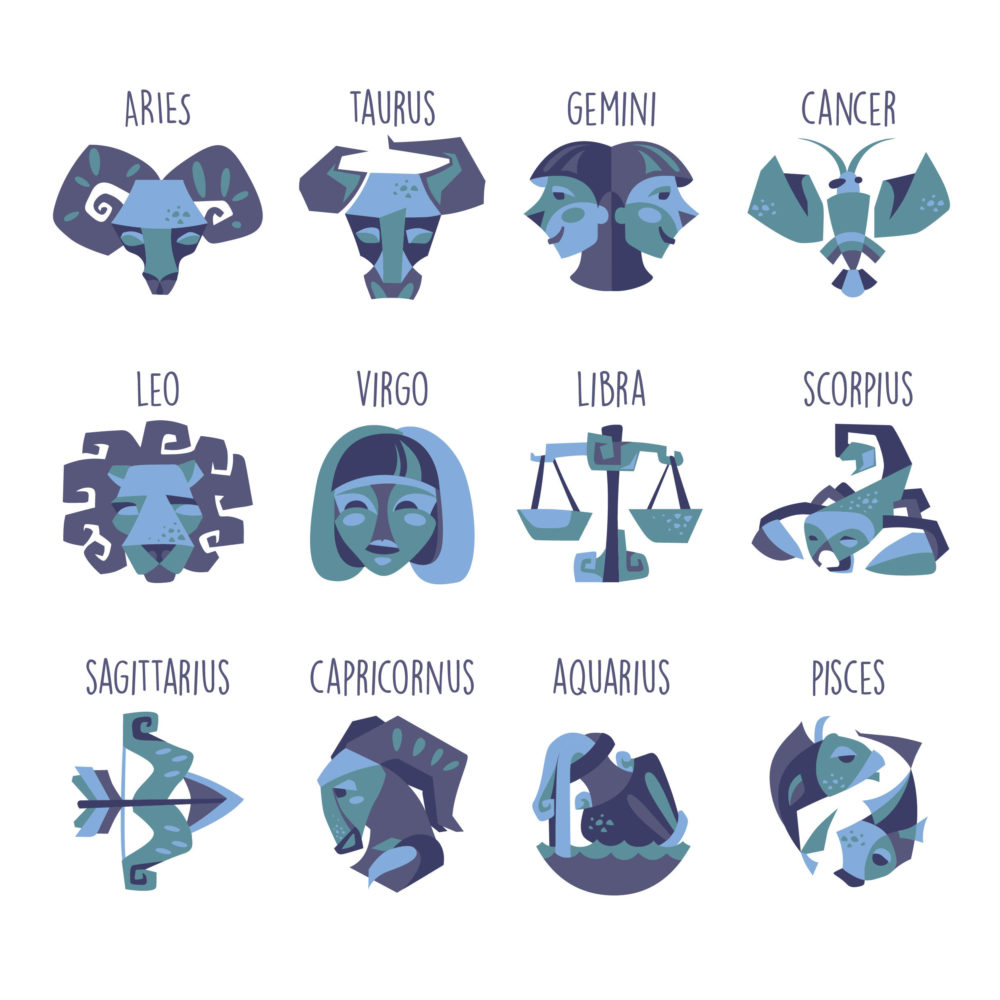 LIBRA

Being a Libra, you like peace and balance, but this week you must be prepared to confront situations that can put you up against the wall. Trust your gut and ask questions about shared assets, latest financial moves, and resources. Matters related to immigration and legal forms can be the reason for your concern. Avoid been manipulated by people in authority, and reject strictly to participate in obscure situations you feel are developing around you. It's time to be diplomatic but firm. The week starts with tension building – deep hidden issues are about to come out. Maintain your composure around people that share in your day to day life, like friends, colleges and employees. Energies are volatile and unpredictable by midweek and an explosion of anger can cloud your mind. You feel betrayed and rejected by close partnerships and associates. You had done your research before, but now you must trust your gut and ACT! The weekend puts you in detective mode as you figure out the pieces of the puzzle. A lack of loyalty and betrayal are present.
SCORPIO

It's not a week for mistakes, Scorpio. It's more important that you are diplomatic and coherent. Be prepared to answer difficult questions and be humble that way you don't risk your most valuable relationships. Paying attention to your family, especially your elders is a smart choice. Do not provoke others to fight; you will lose. Stop Scorpio; it's for your own good. The week's beginning is overwhelming and confusing. Be patient with your children and count to 10. Don't put excessive pressure on them; the same goes if you have a young, romantic partner. Be grateful and don't take others for granted. Also, watch your back, especially with a co-worker. Sharing and paying attention to your formal relationships is wise over the weekend. Believe in others, diminishing a tad bit of skepticism. Things aren't always as bad as you think.
SAGITTARIUS

It's a week to be cautious and tolerant with others Sagittarius, and this is for your own benefit. Avoid confrontations even amidst your issues with trust. These situations can become really explosive this week. Be transparent in your affairs, because this week you can see the results of self-made mistakes from your past. Count to ten and breathe; don't react. The question of what is mine and what is yours brings headaches this week as you deal with partners in business or marriage. It's wise to keep your savings, even if you want to jet to the Himalayas next week. Enjoy life, but it's imperative to be practice with your feet on the ground at this time. Despite a rocky start, midweek brings energy and optimism. You take risks. But avoid harsh answers and possible minor accidents. A powerful energy makes others irritated so be patient. Protect yourself and your health. The weekend's light mood offers peace, if you accept it. You are satisfied and just want to relax.
CAPICORN

A week to pay attention to the people who are more experienced than you, Capricorn. You feel a bit isolated and restricted, but push yourself to be more spiritual and charitable. Remember, material belongs are just that – material. You feel that you are not the same person as you were two years ago, and you are right. Your professional career takes center stage right now, which means perhaps you are neglecting other ares that need attention. Balance is the secret to success! As tension is in the air regarding travel, university, and legal issues, be cooperative as there are sensitive and temperamental people around you. Being diplomatic and respectful with your elders is the right choice if you want their support. Think before you speak around figures of authority, and polish your domestic sphere to avoid the likelihood of disappointments there. A lucky energy on the weekends is good for romantic pursuits.
AQUARIUS

Be cooperative as you can, Aquarius, because people are watching you. The general atmosphere is very confusing, and you feel the criticism creeping in. Watch out for your reputation and stay away from large groups or corporations with major issues. Sometimes people just don't understand your point of view, but remember you don't live alone here on earth. Hence, cooperation. The week's early financial matters cloud your mind – don't overspend on luxurious items. Save your cash and be alert. Especially, don't get roped into unfounded dreams; appearances can deceive. It's important to hold a good relationship with your neighborhood, siblings, and cousins. Take care during short trips this week in case of the risk for accidents. The weekend is for social delights, but not overindulging. Don't try impress others as they may already have a fixed opinion of you. Keep to your exercise routine and avoid unhealthy habits.
PISCES

This week you feel magnetic, positive, and energetic. You are ready to move forward with your projects, congratulations! But it is wise to think twice about your decisions and weigh the options as you feel somewhat confused and insecure. You have your needs and it's necessary to be a bit selfish sometimes. Don't succumb to pressures from others to benefit themselves. Open your eyes to reality and you'll avoid the let-downs. The week's proactivity gives you the urge to spend, but luxury items are not a priority right now. Errands come midweek, as do dealings with confrontational people who don't respect you. Just say NO! The weekend is for good friends and entertainment; letting go of external pressures, and hitting the town with your sibling. Enjoy taking a load off.