This post is also available in: Spanish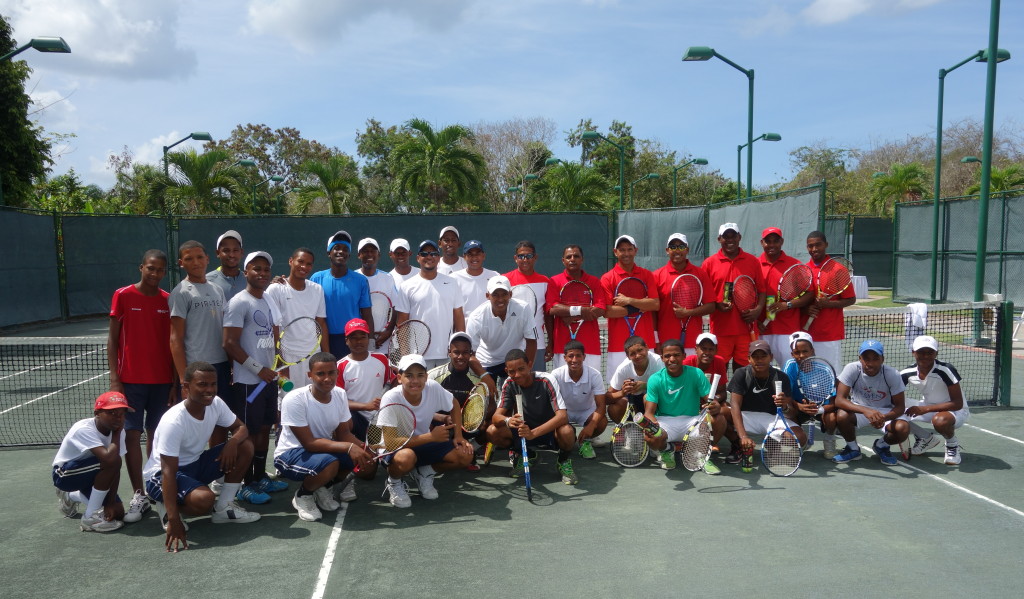 Last Sunday April 12th, in its own courts, the La Romana Country Club played against La Terraza tennis club in an interclub tennis tournament, for both the players and ball boys.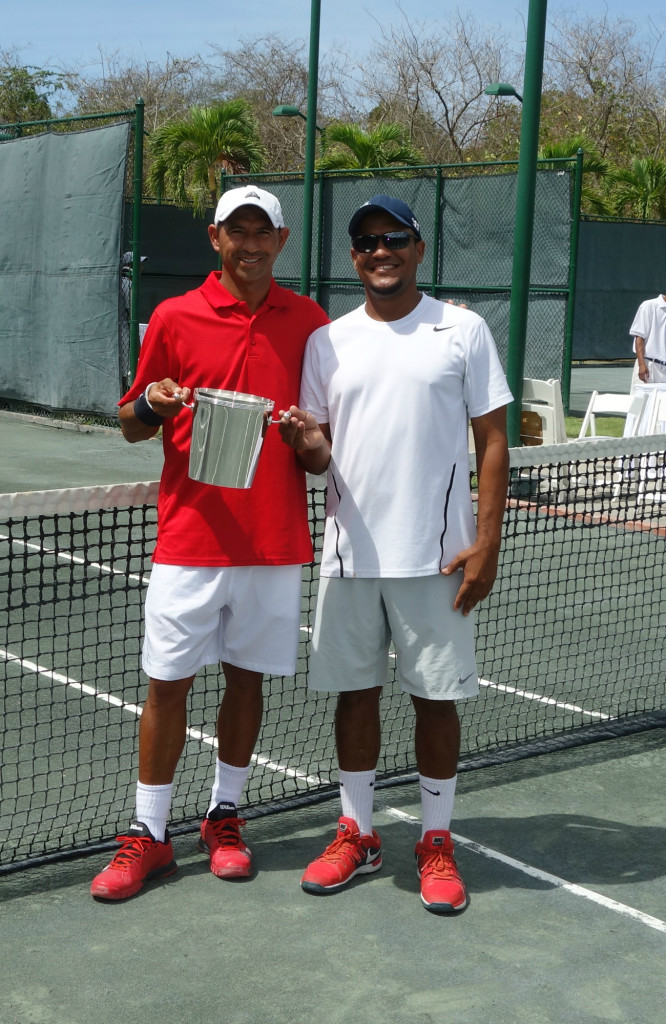 The tournament was subdivided in two competitions; one for the players of both clubs- "La Copa Estrella", and another one for the ball boys- "La Copa Futuro".
"La Copa Estrella" is named in honor of the Dominican professional tennis player, Victor Estrella, who is the highest ranked Dominican player ever, ranked World No. 48. The teams for this competition were formed from 8 players from each club and the gameplay was doubles. Meanwhile "La Copa Futuro" for the ball boys was played in the same format.
This year the tournament, to be played on an annual basis, offered prize money of nearly RD$400,000, as well as a Silver Ice Buckets, which are the trophies of the tournament and on this occasion were presented by Idarmis Cucurullo.
Despite excellent play from both sides and both tournaments being extremely close, La Terraza Tennis Club walked away the champions of both. In the professional section, the La Romana Country Club had large leads in four opportunities in important sets, nearly all sets went to tie breakers or 7-5, so next year they will have a chance to avenge themselves.
The tournament was played in great spirit of friendship and competitiveness and the La Romana Country Club were good hosts providing a delightful lunch and near perfect courts.
This images were taken during the tennis tournament held in La Romana Country Club: