This post is also available in: Spanish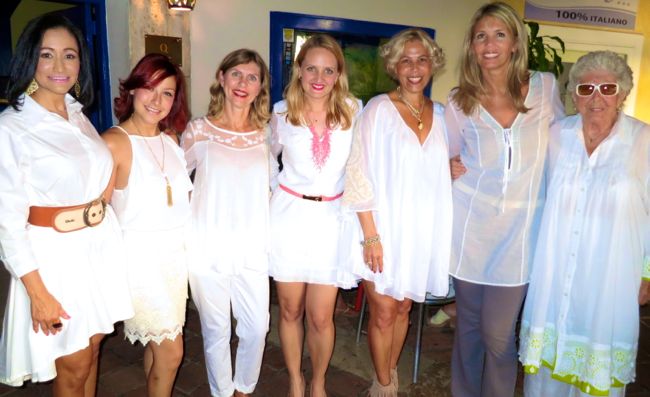 Moving to a new neighborhood can sometimes be a little daunting, especially if that neighborhood happens to also be in a new and exotic country. Fortunately however, the Casa de Campo community is not only friendly and welcoming, but with villa owners from across the globe, it is a melting pot of diverse cultures, languages and interests, all with one thing in common – the good fortune of owning a home in one of the world's most beautiful resorts.
Becoming part of the community is surprisingly easy, but to set you off in the right direction here are a few simple tips.
Get active
Casa de Campo's "The Sporting Life" attracts sports enthusiasts of all kinds, and surrounding each sport is always a thriving social scene. So pick your sport of choice and get to it! Take part in as many tournaments as you can – regardless of your skill level these gatherings are the best way to meet others with the same interests as you. In addition, golfers should join the Teeth of the Dog Golf association, which hosts monthly tournaments and get-togethers.
Go out
Casa de Campo has an active social scene, with many different events open to the public. Alone, with your partner, or a friend, you will have a great time, the community is very friendly, and will be very happy to meet you.
Philanthropy
The Casa de Campo community is a generous and caring group, with many supporting numerous charities. The main charities are the Hogar del Niño, the Fundación MIR and the Orfanato Niños de Cristo orphanage. They all host regular events and fundraisers which are great for meeting new people, while also supporting a good cause. We also recommend contacting them for a visit, there is nothing like seeing first-hand the smiles of the children cared for on a daily basis – and you'll most likely meet other members of the community that way too.
Stay up-to-date
In order to attend and enjoy all Casa de Campo has to offer, you need to know what's going on. We recommend regularly visiting www.casadecampoliving.com, Casa de Campo's daily news and events website, as well as www.TODO.fm, the calendar of events and activities. You should also sign-up for The Weekly, email newsletter by Casa de Campo Living, sent every Monday morning with all the most important news and upcoming events for that week. Register at www.ccl.do/theweekly
We look forward to meeting you!