This post is also available in: Spanish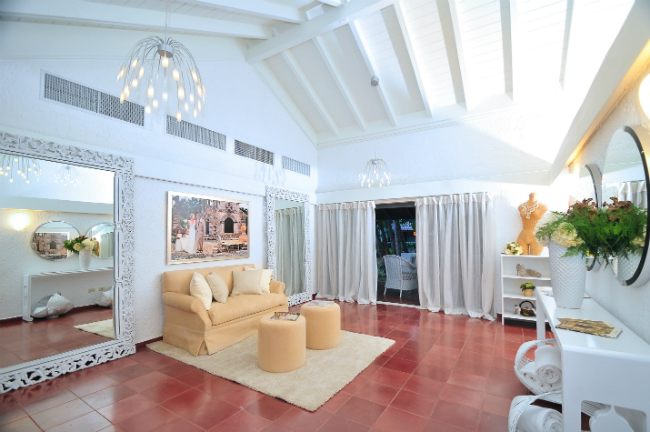 Getting ready for your wedding brings with it the coordination of many things: the no-fuss hair, the flawless makeup, the expertise of fastening your dress, and without a doubt, the prepping photos with all of your bridesmaids.
Now, located right across from the Kryolan Makeup Studio and Casa de Campo Salon, is the Casa de Campo Bridal Suite. It is a gorgeous, luxurious space, able to calm your nervous excitement and give you the ideal setting for the start of a magical day.
With plenty of mirrors, seating (indoors and out with their balcony), countertops to spread out your accessories, mannequins to hang your clothing, and an overall chic, minimalist decor theme, the Bridal Suite makes it easy to create special memories with girlfriends and be the perfect backdrop for blending with the colors and style of your special wedding day.
Step 1: Hair and Nails at the Salon, Step 2: Makeup at the Kryolan Studio, & Step 3: Bridal dress prep photos in the Suite with you and your bridesmaids! It's that easy!
Casa de Campo Bridal Suite

If you're interested in booking the Bridal Suite at Casa de Campo for your wedding day, or special event such as your rehearsal dinner, call Madeline Sánchez at (809) 523-8171 to reserve. The Bridal Suite books up quickly, so make sure to call in advance!