This post is also available in: Spanish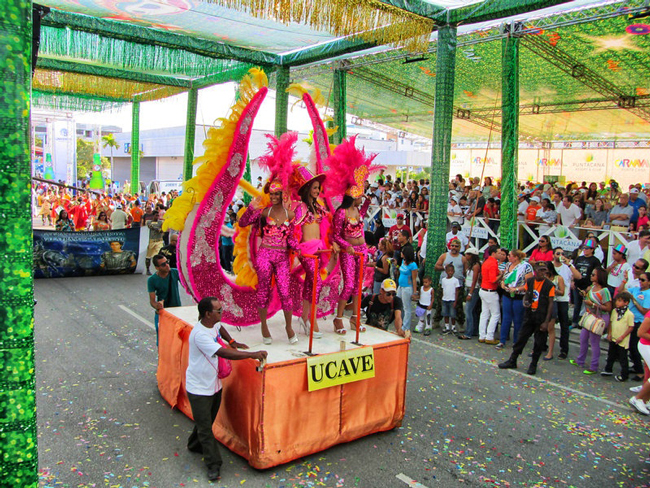 Save the date, for the 8th "Carnaval Punta Cana 2015" which will take place next month, on Saturday March 7th at 4:00 pm in the Punta Cana village.
Punta Cana is just 45 minutes away from our tropical paradise, Casa de Campo, so plan your trip now if you would like to enjoy this amazing celebration and experience one of the Caribbean's most incredible carnivals.

The "Carnaval Punta Cana" is celebrated at Boulevard November 1st, located in Puntacana Village, opposite the Punta Cana International Airport. The celebration begins with a parade of international delegations from Aruba, Curacao, Haiti and Saint Martin, as well as a selection of the very best from the Dominican Republic.

This is your chance to enjoy a traditional, multinational carnival, with colorful carnival characters and costumes actually made in the Caribbean. This celebration is filled with dancing parades, lively events and exciting competitions bringing to life the island's colorful culture and traditions.
We look forward to see you there, sharing good times, enjoying with the music and the colorful Carnival!
Carnaval Punta Cana 2015

When: Saturday March 7th, 4:00 pm

Where: Boulevard November 1st, Puntacana Village (opposite the Punta Cana International Airport).


Cost: FREE

Contact: (888)-442-2266
About Punta Cana Carnaval

The Punta Cana Carnaval started in 2008 and is held annually during the second week of March, the Punta Cana Carnaval is the result of the Corporate Social Responsibility program of Grupo PUNTACANA. Developed by the PUNTACANA Foundation, the Punta Cana Carnival is a cultural contribution to the country and seeks to promote Dominican culture and folklore throughout the world, especially to the thousands of tourists visiting Punta Cana every year.