This post is also available in: Spanish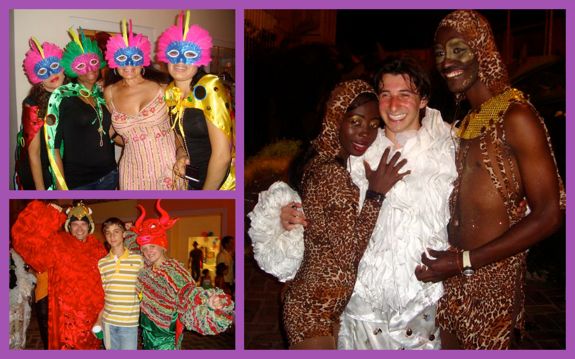 On Saturday the 27th of February Casa de Campo Living invaded the Marina Casa de Campo with Casa de Campo's first ever CARNAVAL!
Although the event wasn't officially due to start until 7pm, at 6.30pm a 'carnaval comparsa' of more than 30 dancers and musicians all dressed in different Carnaval costumes flooded into the Marina Casa de Campo, banging drums so loud that a large crowd of onlookers quickly gathered to see the show!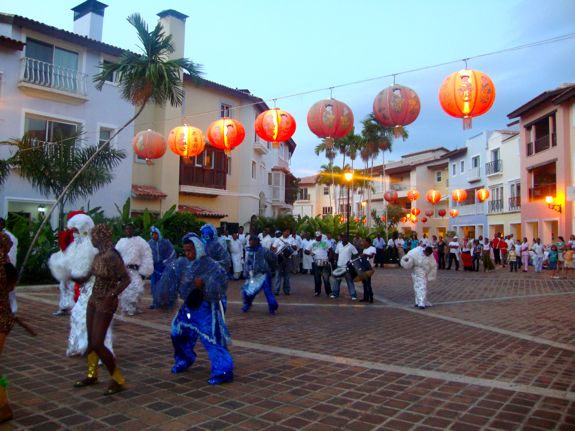 Following their arrival the comparsa 'Fantasia Afro Tropical' continued dancing, playing their drums and parading around the Calle Barlovento as well as the central Plaza Portofino all night – much to the amusement of the dinners at the many Marina restaurants.
Of course it wasn't just the members of the 'comparsa' who were dressed up – many of Casa de Campo's residents had also made an effort to dress up!
There was the Diablos Cajuelos: (Thank you to Susana Joa and the Casa de la Cultura for lending us the costumes)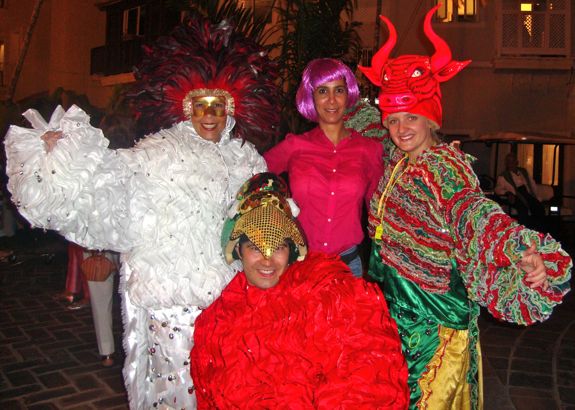 There was the comparsa of 'lamparas' headed by Patricia Proaño: (who have won a prize for their awesome costumes – a boat trip to Oscar's beach with Marina Trader Services. ) – more about the costume contest soon!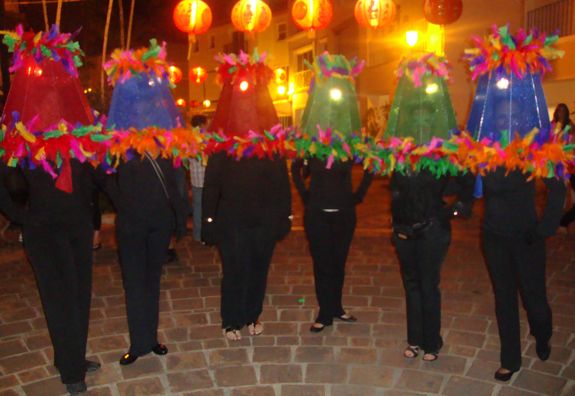 There were little girls dressed up in all kinds of outfits: a mermaid, ballerinas, a cheerleader, little princesses….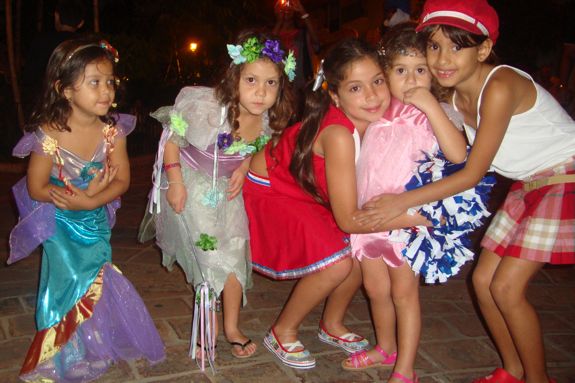 Superman gets the girls….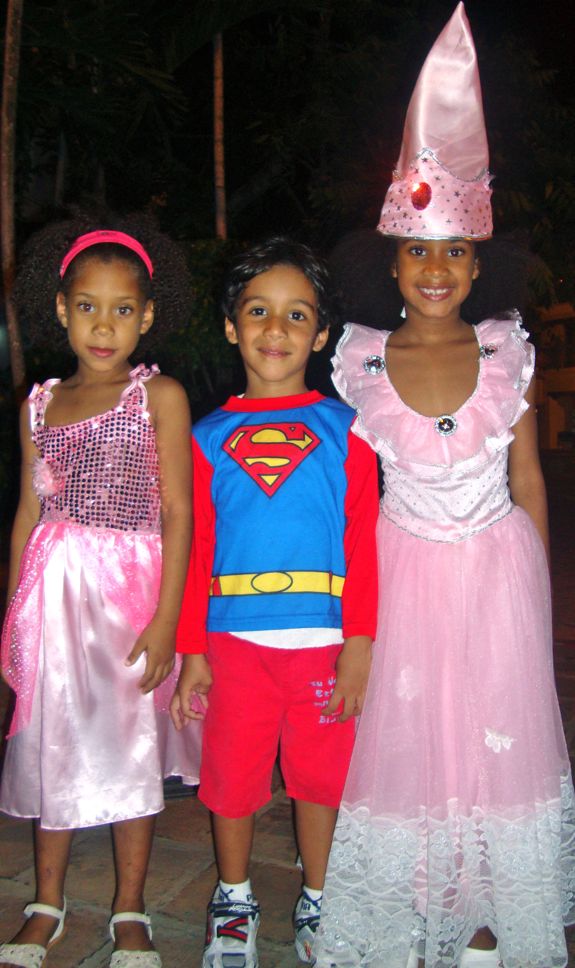 A few more little princesses – these ones dancing along with the comparsa on the stage!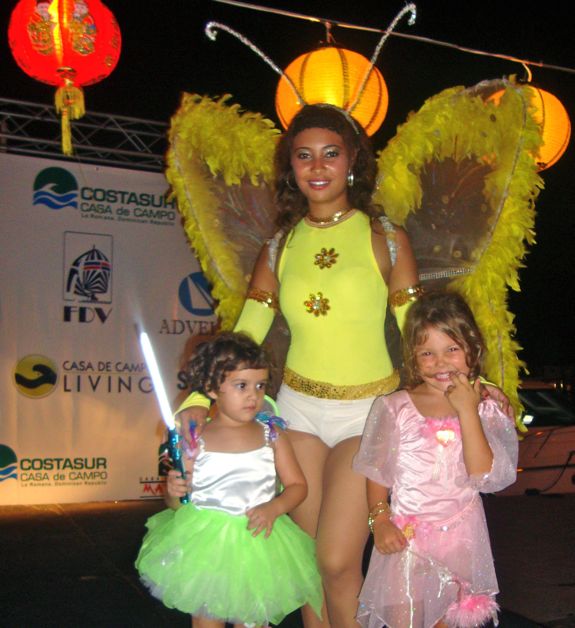 And of course everyone else had made some kind of an effort, with masks or sparkly clothing, or hats…..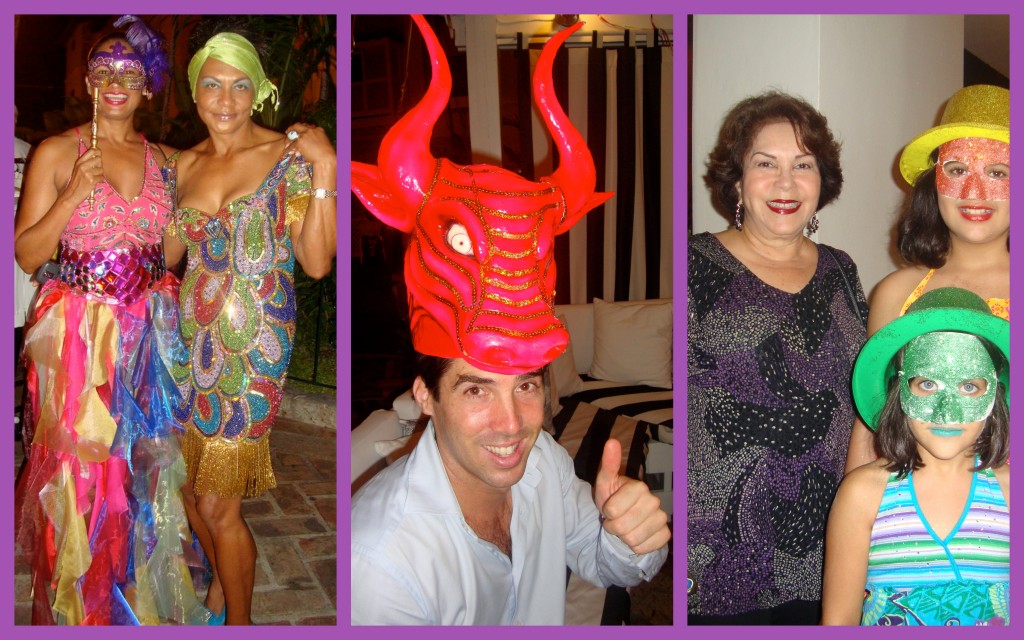 As part of the CARNAVAL we asked the Marina Casa de Campo's businesses to join in the celebration by decorating their shops (and staff) and offering special discounts and food and drinks (always popular!) Most businesses made a great effort and we have a prize to award to the best shop – this will be announced in a following post.
Unsurprisingly, given the overwhelming number of people who came to the Marina Casa de Campo to take part in or watch our CARNAVAL IN CASA, I have an enormous number of photos! Here are the first few photos: (more will follow soon….)