This post is also available in: Spanish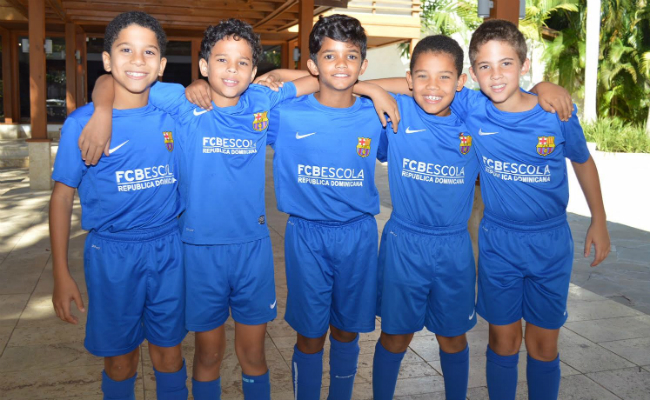 La Masia Director, Carles Folguera met with the children and parents of the FCBEscola in Casa de Campo on Saturday, February 8th to talk about its training model at the residence for young Barça athletes, and the values they instill in their players.
La Masia FC Barcelona Training Center and Youth Academy has been the home of players who've made history in soccer, such as Lionel Messi, Carles Puyol, Andrés Iniesta, Gerard Pirqué, Xavi Hernández. Besides being one of the best sports schools in the world, La Masia is recognized for its values and program taught to more than 500 children throughout its three decades.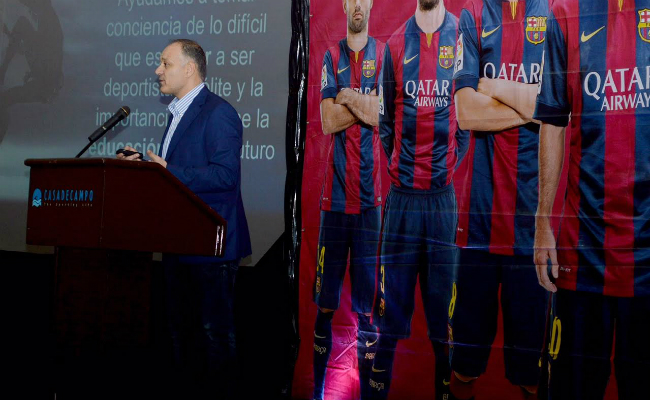 The FC Barcelona model has been recognized throughout history for its methodology and human formation that it gives its players, and is precisely what Carles shared with the players, family members and training staff during his conference.
Mr. Folguera, explained "The learning process is important. It is very difficult to reach the top. When you connect with the children you realize how hard it can be, and they also need a Plan B; so their academic education is also important."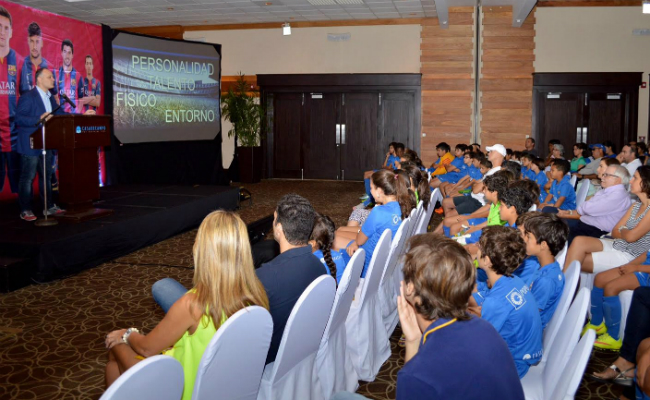 Effort, team-work, respect, humility and ambition all form part of the everyday life at Barça, and those are the values that FCBEscola Casa de Campo teaches.
"Barça's style is unique in the world. The ball is always the reference. Our style is associated to technical excellence, plasticity and spectacle. But to get better, you need to enjoy the game. And that's what we do. That's the key reason why Barça is such a unique club."

— Carles Folguera
Pictures courtesy of FCBEscola Casa de Campo:
FCBEscola Dominican Republic

Casa de Campo, La Romana

Tel: (809) 475-1111

Email: [email protected]

Trainings on Tuesdays and Thursday afternoons, and matches on Saturday mornings.

www.fcbescola.cat/santodomingo

https://instagram.com/fcbescolard

https://twitter.com/FCBESCOLARD