This post is also available in: Spanish
Casa de Campo Resort was the venue for the 33rd Caribbean International Pro-Am from January 10th to 15th. The tournament took place at the award-winning Teeth of the Dog, Dye Fore and The Links, all designed by the famous architect Pete Dye.
The tournament was played in a format best ball or two, gross and net during the 4 days of games in which 26 teams participated for a total of 104 international players. The awards ceremony took place on Saturday the 14th at La Casita restaurant where they announced the winners of the gross and net categories for both ladies and gentlemen.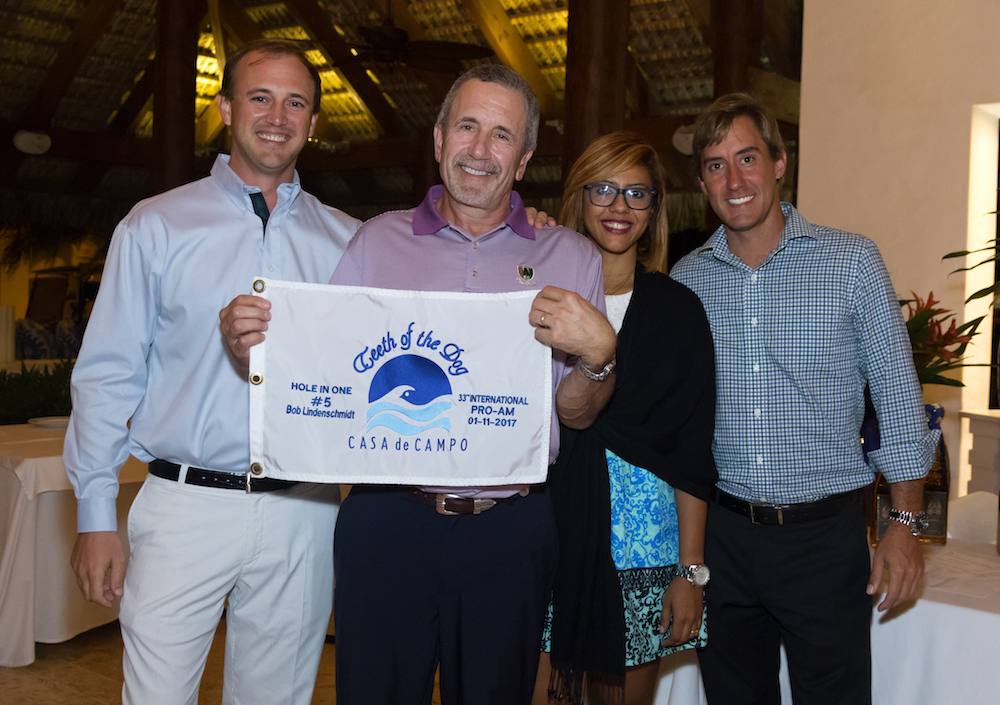 Mr. Mike Harmon of the team Secession I was the champion with 415 points, while in the Net category, Mr. Tom Tarsia of the VIP Golf Academy team was crowned the winner with 371 points. The winners of Closest to the Pin were the following: Chad Solar, Walter Newmann, John Hudzina and Larry D'Orsay.
This tournament was celebrated with the support of Titlest, Ron Atlantico, Cigar Country and Pinecrest.
The following pictures were are provided by Casa de Campo and were taken during the  awards ceremony at La Casita: